Have it setup in seconds and enjoy seeing your little one start walking again.
Tailor the length, height and straps of this wheelchair to fit your buddy's needs .
Gift this to someone with a dog or cat and help their pet walk with confidence.
The paralyzed dog cart is suitable for small to medium-sized puppies and provides them with added rear support that will assist them in traveling between places comfortably and without any strain on their rear muscles.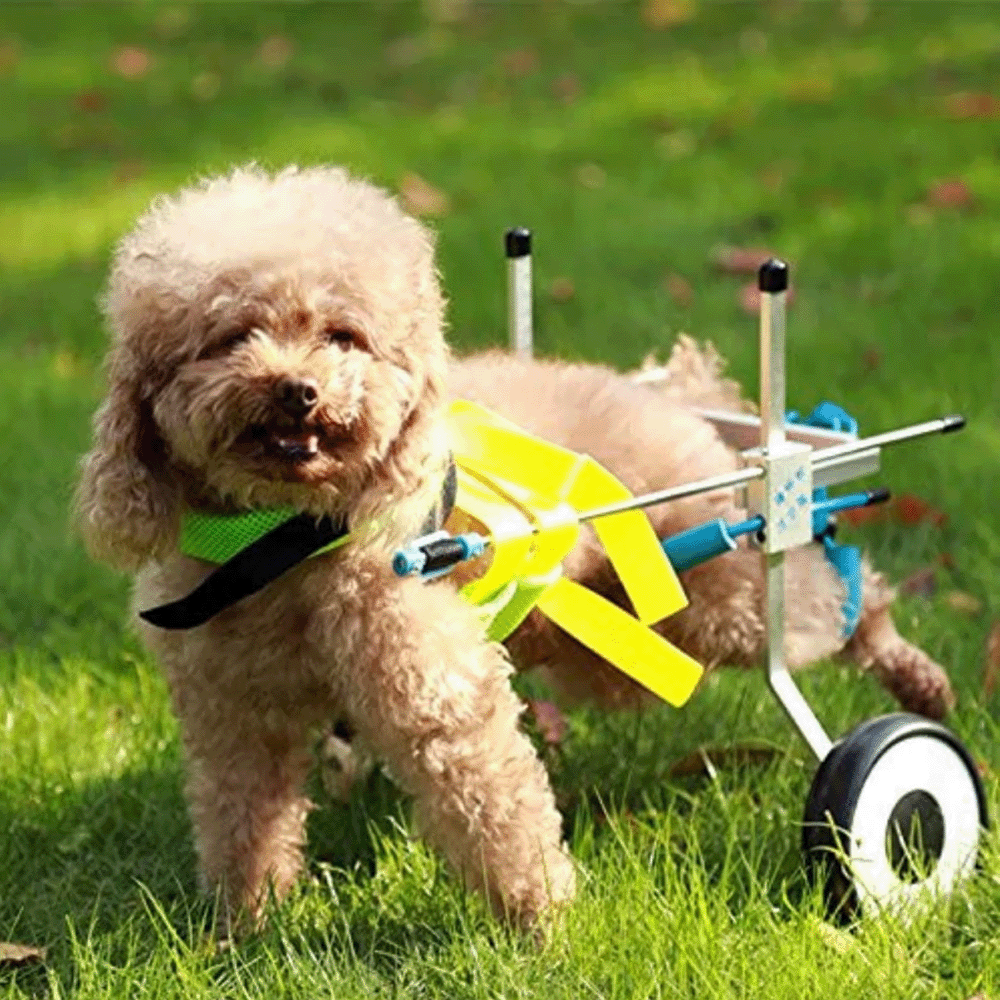 Unlike other full support dog wheelchairs, this chair is made with ultra-sturdy aluminum, which is not only lightweight, but is built to last, thereby, completely eliminating the chances of it breaking down during use.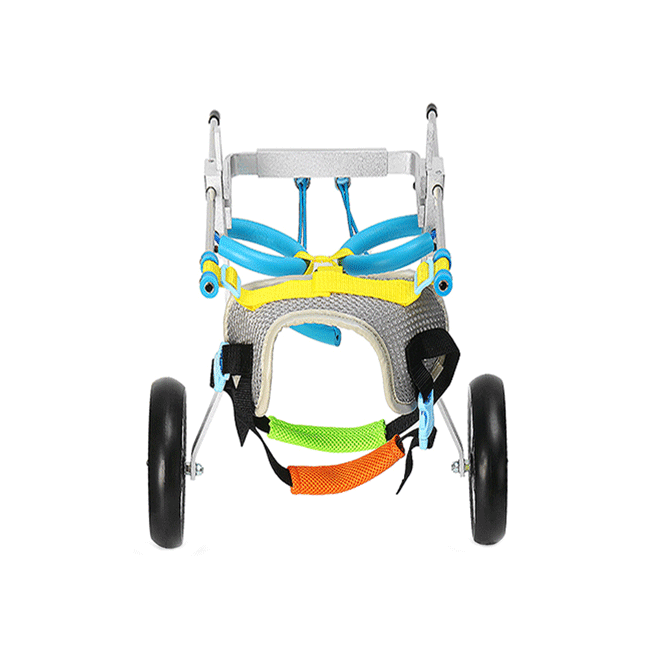 FREQUENTLY ASKED QUESTIONS
Is this doggie wheelchair good for front legs?
A: No, this is a rear wheel cart and is designed to provide rear support only.
What are these wheels good for?
A: These wheels are good for dogs that are handicapped and require additional rear support.
Would this work for pets that weigh 100 lbs?
A: No, this cart is suitable for small and medium-sized dogs that weight between 30-35 lbs.
Does it come with any warranty?
A: SAKSBY offers a 30-day money back guarantee on all products sold on SAKSBY.com.