Exercise anytime at home during those cold and rainy days.
This will help your buddy exercise, lose weight and stay healthy.
Gift this to friends and help their little one enjoy a smooth workout.
The dog treadmill features a number of different safety features that ranges from a pair of sturdy side rails to a built-in safety key that ensure your buddy stays on course, kept safe and never gets hurts.
Let your pet exercise all day long knowing that you have absolute control at all times. The included remote controller allows you to adjust the speed and switch between the different preset programs wherever you are.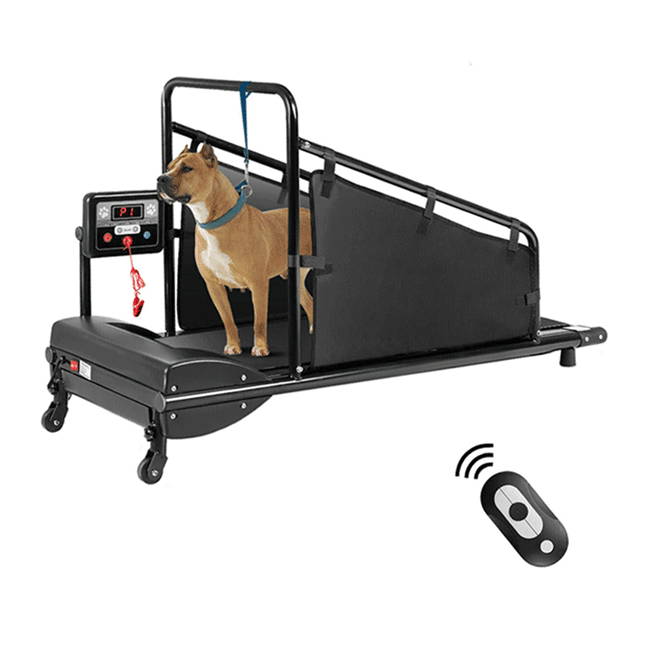 FREQUENTLY ASKED QUESTIONS
What is the treadmill's max. weight capacity?
Does this require any assembly?
A: Yes, minor assembly is required.
Will this treadmill work for larger sized pets?
A: No, it is designed for small and medium-sized pets only.
Does it come with any warranty?
A: SAKSBY offers a 30-day money back guarantee on all products sold on SAKSBY.com. In addition, you may purchase our extended warranty.