The compact design allows it to be used anywhere at home or in the office.

This egg incubator is pre-assembled with everything you need to get started.

Gift this egg hatcher to your loved ones and share with them the miracle of life.

This poultry hatcher machine offers more space and could hatch up to 35 quail eggs simultaneously. The led display enables temperature setting and simple operation, with important information on temperature and humidity.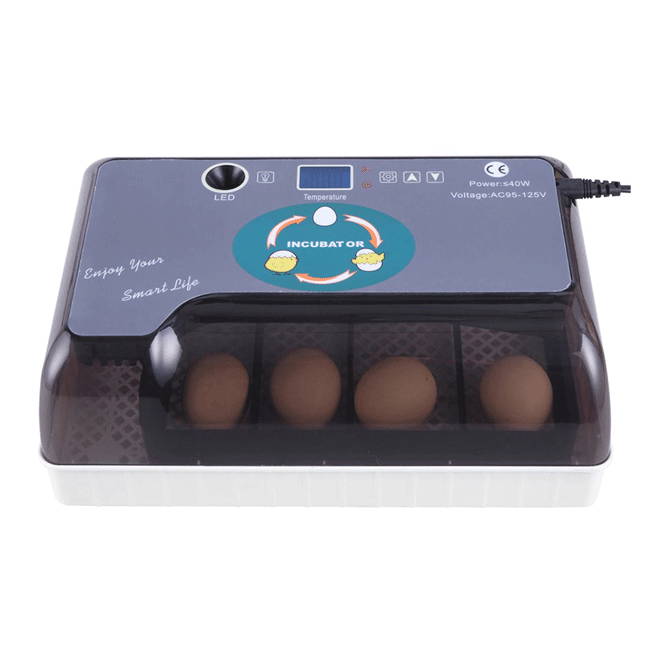 This quail egg incubator is an excellent gift for children desiring to learn and visualize how egg hatching really works. The transparent cover makes it convenient for you and your little ones to see the hatching in real-time.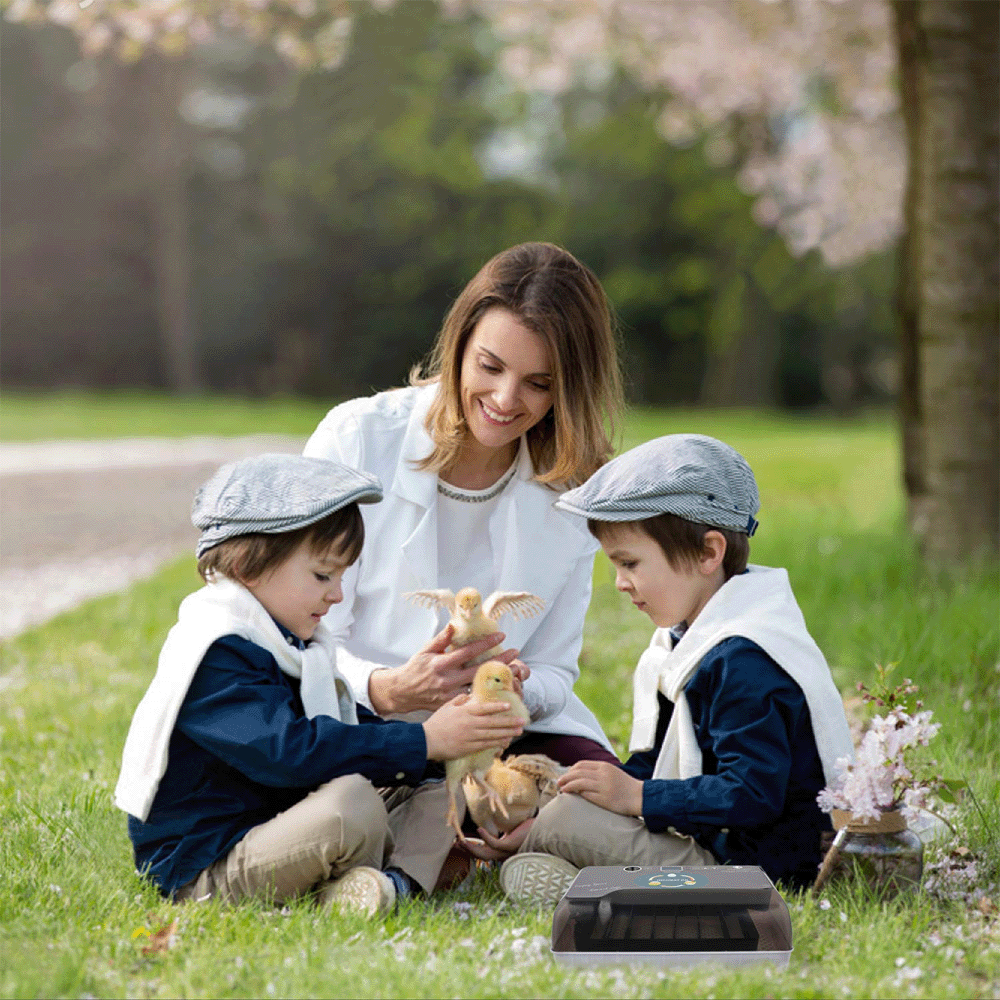 This chicken incubator is extremely user-friendly and is much easier to clean and more versatile than other smaller incubators! Simply insert the egg tray, put fresh fertilized eggs, set the temperature, add water and start seeing your eggs hatch!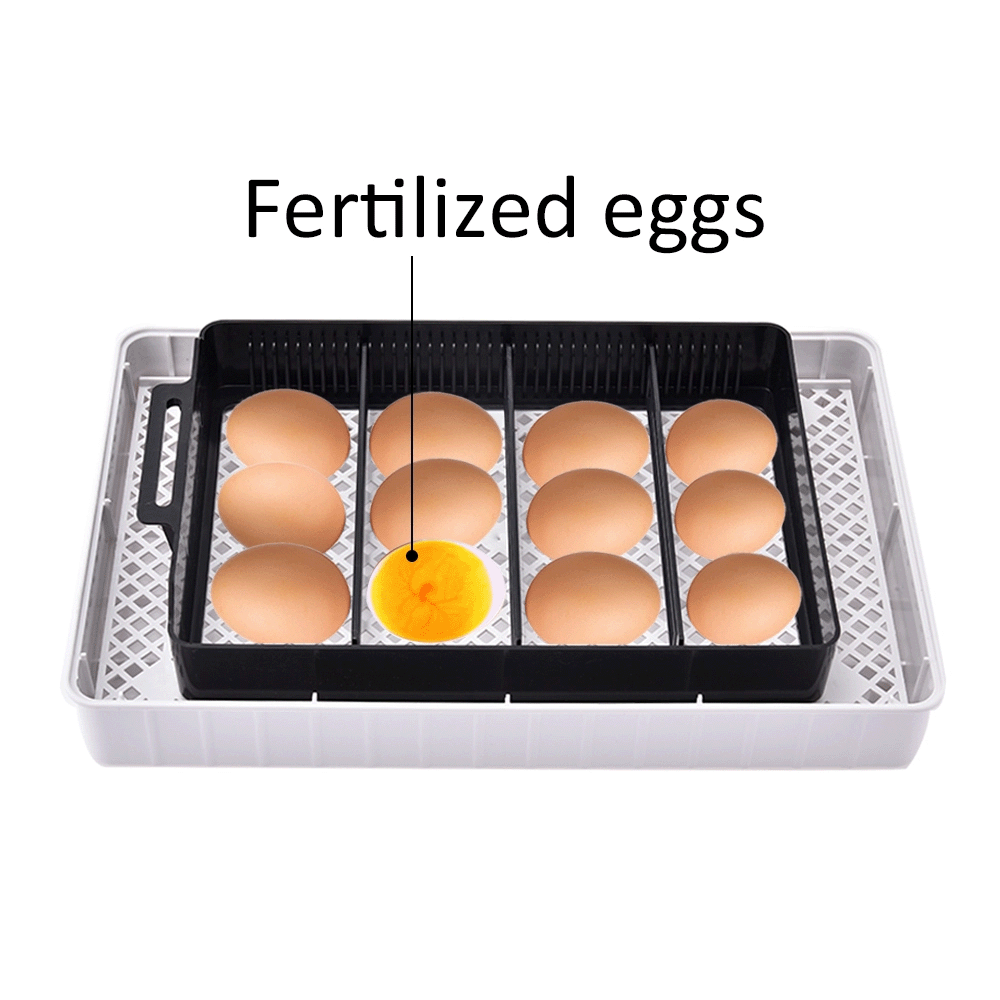 Egg incubators enable eggs to be hatched in a controlled environment, thereby, allowing the eggs to grow much faster and safer. With built-in active monitoring in place, the entire incubating process requires little to no manual intervention.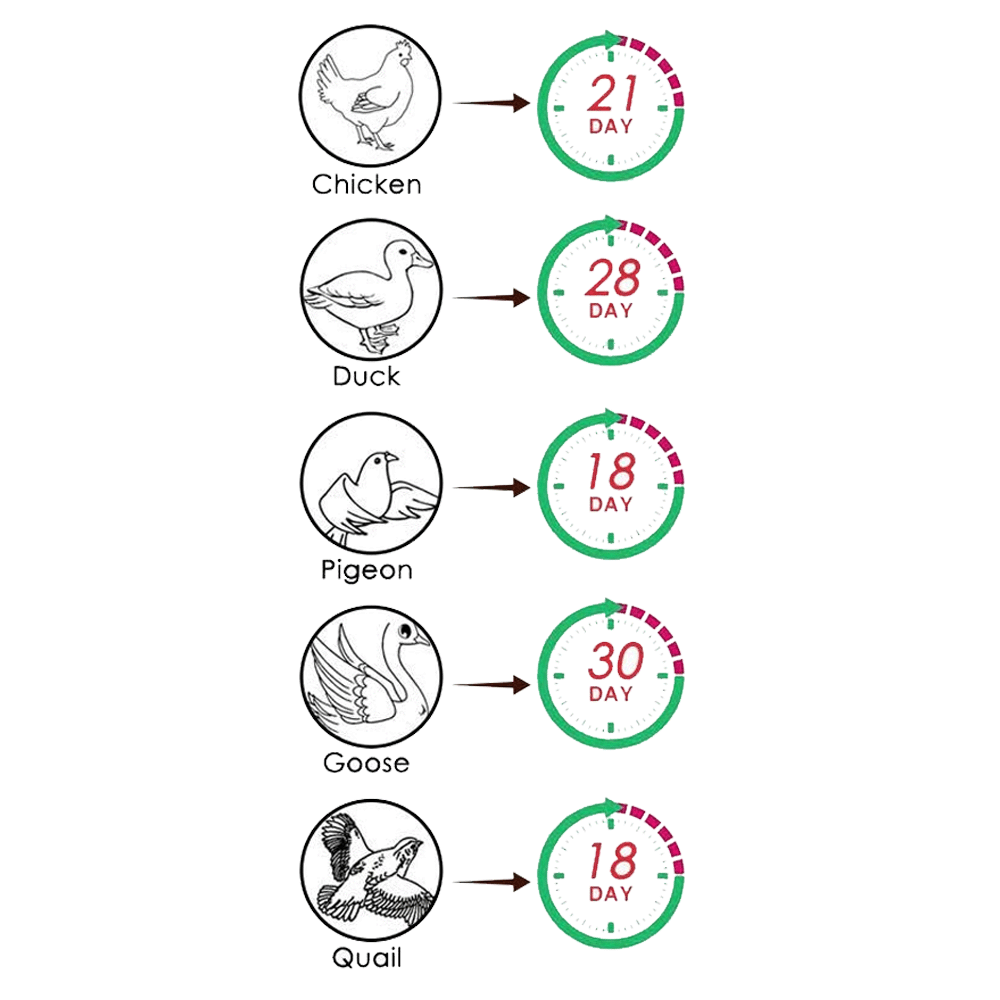 FREQUENTLY ASKED QUESTIONS
Will this hold 35 jumbo brown quail eggs?
A: No, it can only hold 35 small quail eggs.

Does this require any assembly?
A: No, everything is pre-assembled and is ready for use out of the box.
Will it show what the humidity reading is?

A: Yes, it displays humidity level so no need to buy additional hygrometer to monitor incubator humidity level.

Does it come with any warranty?
A: This product is back by a 30-day money back guarantee. In addition, there is a 1 year manufacture warranty and lifetime technical support.