The lightweight design of this heater allows for easy transportation.
Enjoy having instant heat without needing to burn gas or use propane.
Gift this patio heater to someone who needs additional warmth.

Fitted with a powerful infrared light, this mounted outdoor heater is capable of heating areas of up to 225 square feet. This becomes especially important during big gatherings and fighting extreme weathers.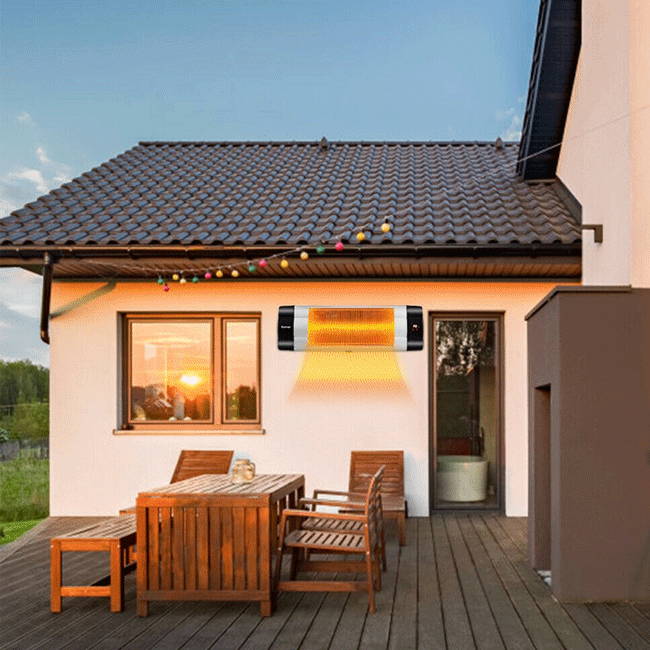 This indoor infrared heater is equipped with a remote controller that allows you to adjust the settings without you having to leave the comfort of your sit. Depending on your needs, it can be adjusted in 3 modes.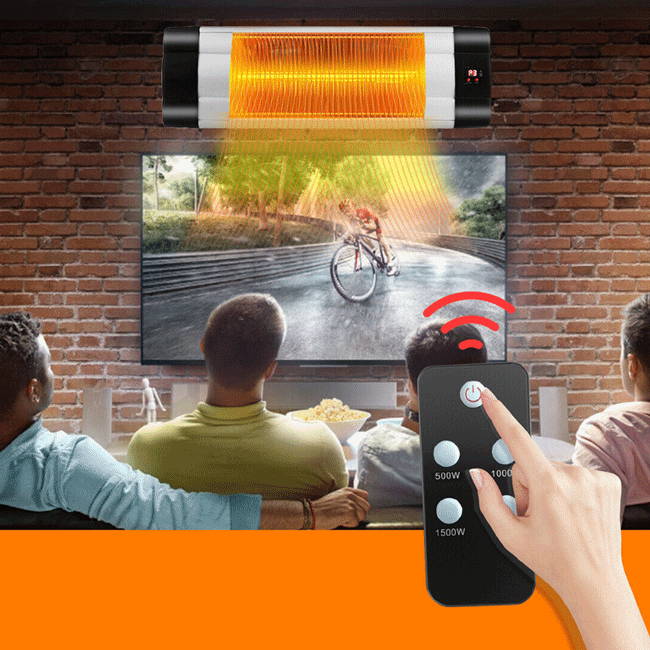 Unlike traditional and more sophisticated heaters that involve the use of open fire or gas to operate, this infrared space heater is electrically powered and can provide warmth for hours in a day without overheating.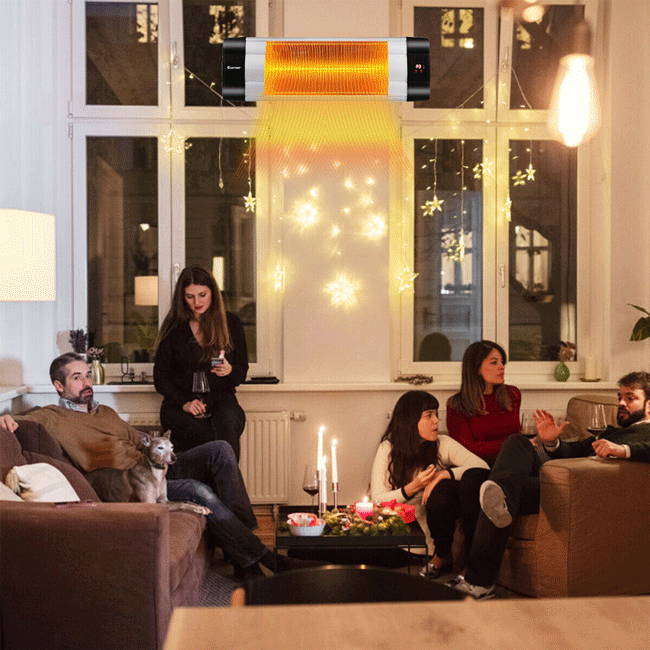 FREQUENTLY ASKED QUESTIONS
What is the maximum coverage of this heater?
A: Up to 225 square feet.
Does this require any assembly?
A: Yes, minor assembly is required.
Is the infrared heater suitable for indoor use?
A: Yes, it is suitable for both indoor and outdoor use.
Does it come with any warranty?
A: This product is back by a 30-day money back guarantee and a 1 year manufacture warranty. In addition, you may also purchase our extended warranty for greater coverage.