Designed from home and office use, this automatic foot massager is small in design and doesn't take up much space.
Let your friends and family experience professional level massage without having to pay for expensive therapy sessions.
This air leg compression massager will help relieve tension and fatigue of your feet and leg with a series of light compressions.
Use this leg massage machine wherever and whenever. Its compact size is designed for easy mobility, so whether you are at work, at home or out exercising, this air compression leg massager is a perfect solution to relieving muscle stress and soreness.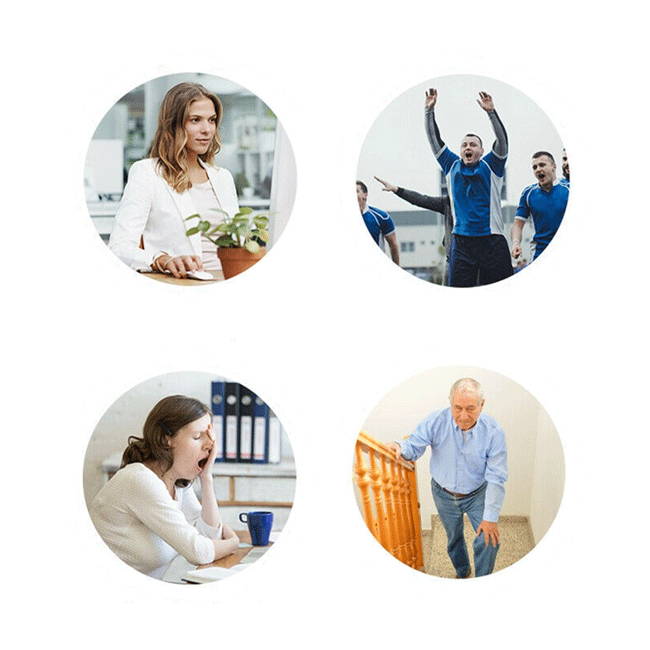 Fitted with velcro straps, this air compression leg massager is fully adjustable to fit feet and legs of all sizes. This way, you will be able to slip it on with extreme ease and enjoy maximum relaxation all day long.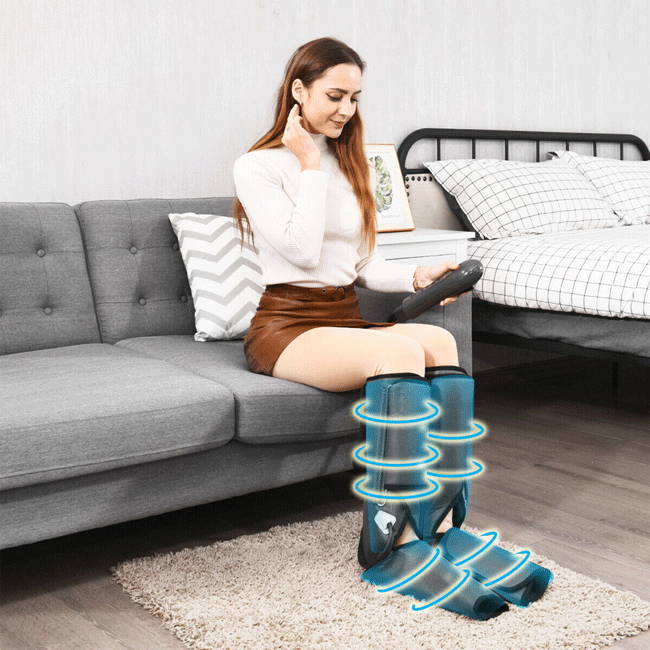 I bought this for my Mother and she loves it!! She's had a problem with swelling and poor circulation for years.
Sandra G.
I bought this for my mom who suffers from sever restless leg syndrome and she absolutely loves it.
Sarah A.

This product has helped with my husband's swelling and pain so much, he requests it morning and evening.
Cheryl D.

FREQUENTLY ASKED QUESTIONS
Will this massager work with pants and socks on?
A: For best results, we recommend using it on bare feet and legs.
Can this unit be submerged in water?
A: No. To clean, we recommend using a damp towel or inserting a towel between the device and your skin.
Is this fully portable and does it run on batteries?
A: Yes, it can be used without plugging in after fully charged.
Does it come with any kind of warranty?
A: SAKSBY offers a 30-day money back guarantee on all products sold on SAKSBY.com.