This free standing punch bag can be placed anywhere at home.
Enjoy a full body workout without expensive gym equipment.
Gift this to your friends and help them relieve stress or anger.
Standing 69 inches above the ground, this heavy punching bag is suitable for all ages and height. This way, everyone can throw a few punches and improve their physical strength at anytime throughout the day.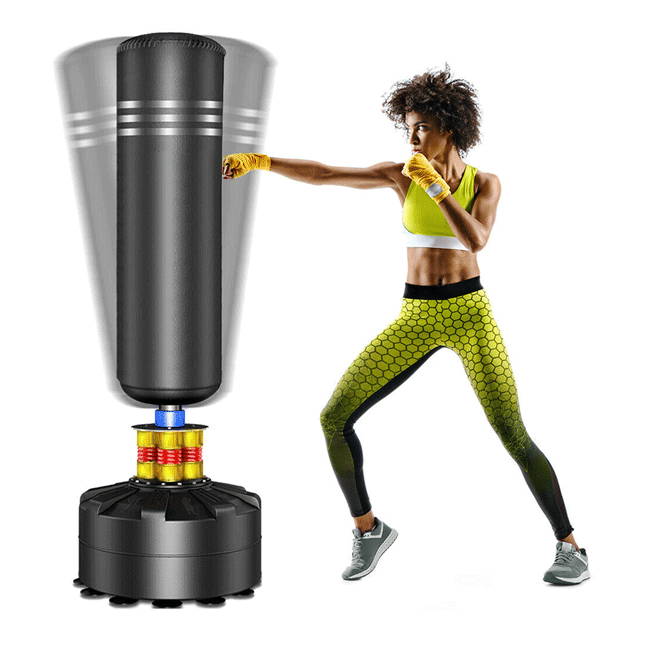 The rounded ABS base is engineered for easy roll relocation. It features 12 ultra strong suction cups that prevent the unit from sliding or tipping over. The base also allows you to fill it with sand or water to improve stability.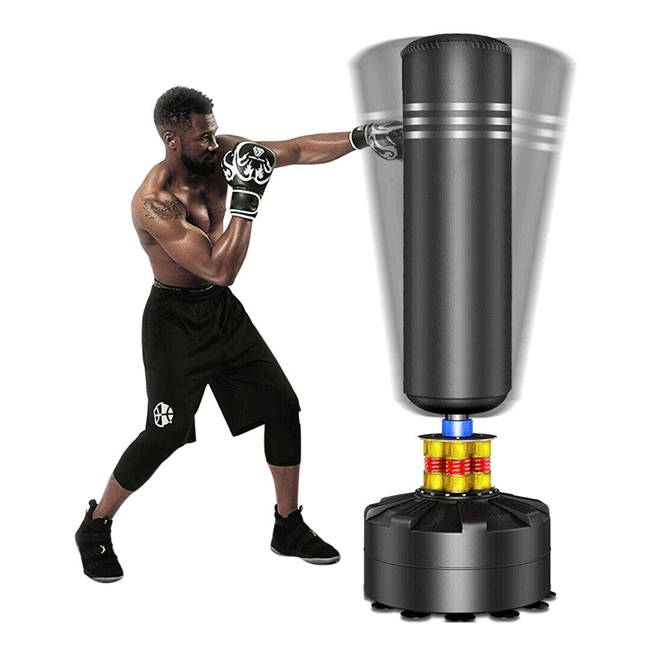 FREQUENTLY ASKED QUESTIONS
Could the punching bag be used for kicking?
A: Yes, it'll work for both punching and kicking.
Does this require any assembly?
A: Yes, minor assembly is required.
What can be used to fill the base of this bag?
A: You can fill it with sand or water.
Does it come with any warranty?
A: This product is eligible for a 30-day money back guarantee. In addition, you may purchase our extended warranty for additional protection.