This compact fireplace is a perfect additional to yards of all sizes.
The sturdy exterior material allows it to withstand extreme conditions.
Gift this firepit to friends and help them transform their homes.
Measuring 28 inches in width, this propane gas fire pit is attractive in design and is a perfect addition to existing outdoor furniture sets. Its round shape takes up less space, allowing you to place it anywhere without any issues.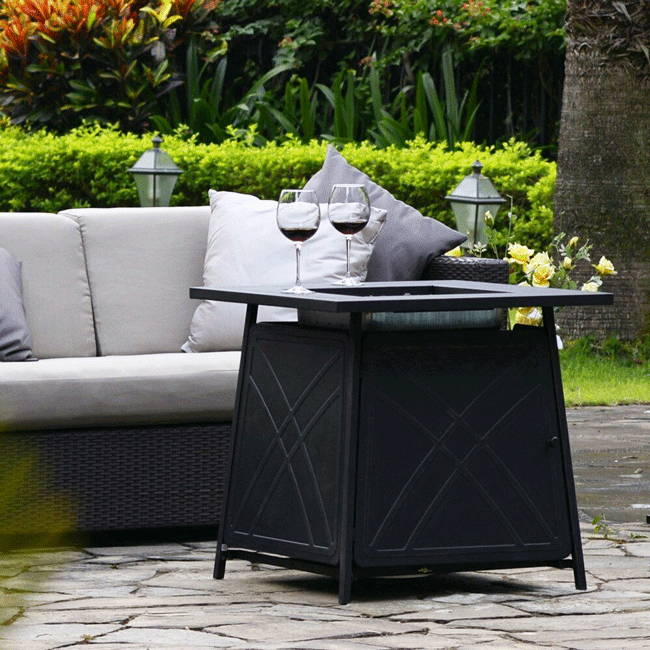 Unlike traditional gas fireplaces, this one is equipped with a series of fire glass diamonds that adds to the flames reflectivity. They are smooth and acts as beautiful reflectors of firelight.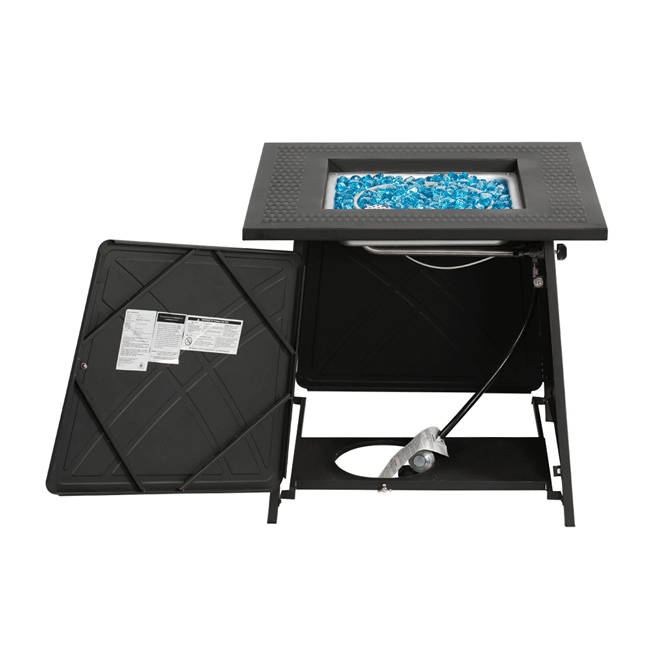 FREQUENTLY ASKED QUESTIONS
Is the propane tank attached internally?
Does this require any assembly?
A: Yes, minor assembly is required.
Is a cover included with the gas fire pit?
A: No, you would need to purchase one separately
Does it come with any warranty?
A: This product is eligible for a 30-day money back guarantee. In addition, you may purchase our extended warranty for additional protection.