Enjoy a nice comfortable massage anywhere at home or the office.
Several micro heaters enhances the overall massage experience.
Gift this to your friends and let them enjoy a nice massage anytime.
Fitted with 16 knead heads and 8 massage nodes, this neck and back massager is extremely versatile and can offer you a massage like no other. The unique shape of the heads are engineered to provide you with maximum comfort wherever you are.
Besides neck and back massaging, this heated neck massager can also massage your legs and other affected areas. Simply switch on the massager, select the intensity and apply it to the spot where you need a massage.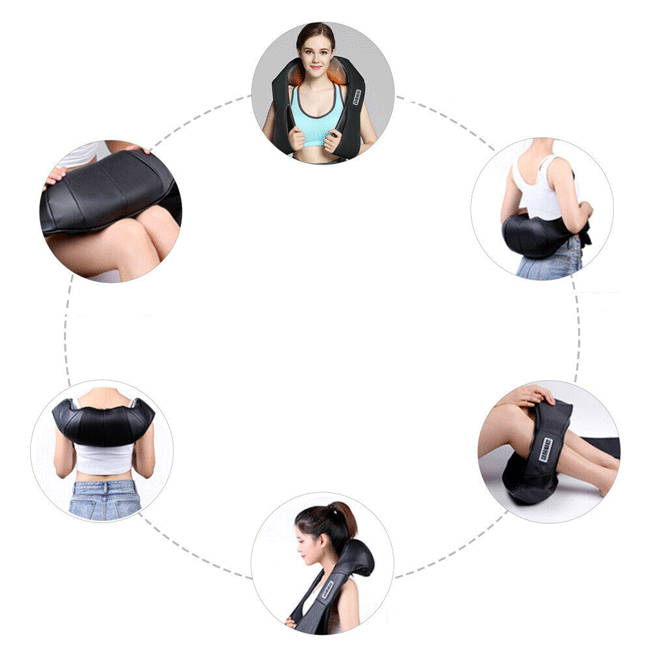 Whether you are a male or female, youth or adult, this neck and shoulder massager is a perfect fit and allows you to tailor the massage direction, strength and heat level to your heart's content.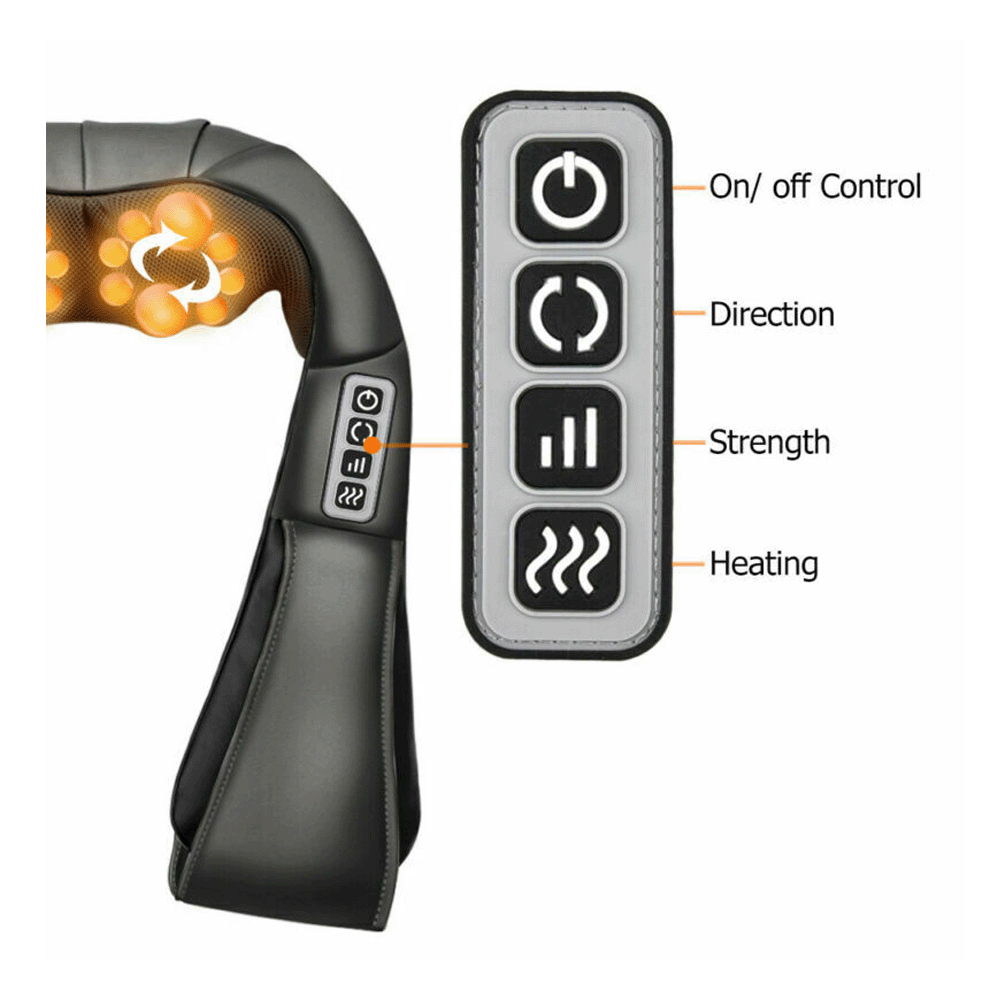 FREQUENTLY ASKED QUESTIONS
Does the massager need to be plugged in to use?
A: Yes, it needs to be plugged in.
Does this require any assembly?
A: No, it comes assembled.
Is this massager suitable for both men & women?
A: Yes, it can be used by both men and women of all ages.
Does it come with any warranty?
A: SAKSBY.com offers a 30-day money back guarantee on all products sold on SAKSBY.com. In addition, you may purchase our extended warranty.