The foldable design allows it to be packed up and put into you trunk.
Start moving around once again without needing any crutches.
Gift this walker to someone and help them stay travel around.
Fitted with an ergonomic kneepad and a front storage basket, this all terrain knee scooter allows you to comfortably move around despite your injuries. The kneepad is specially designed with a center curve to give your knee a perfect sport to rest on.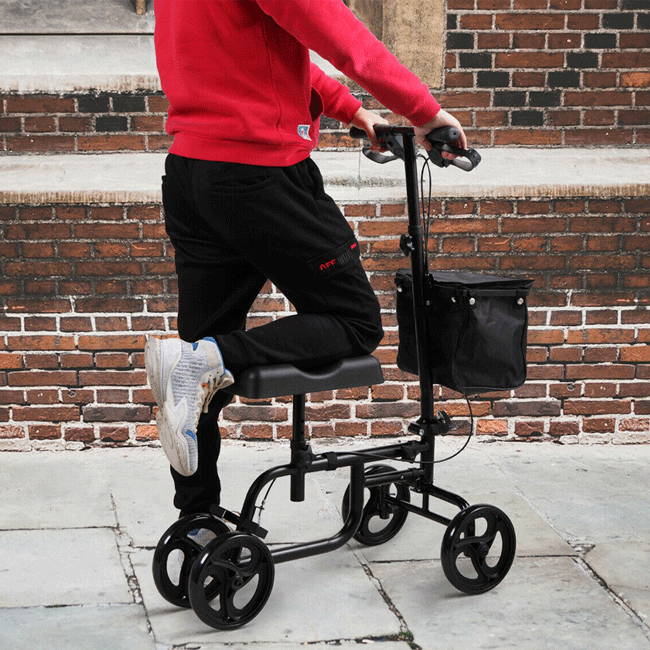 Both the handlebar and kneepad of the medical knee scooter is fully adjustable, making it suitable for individuals of different sizes. This way, anyone can stay well balanced while moving from place to place.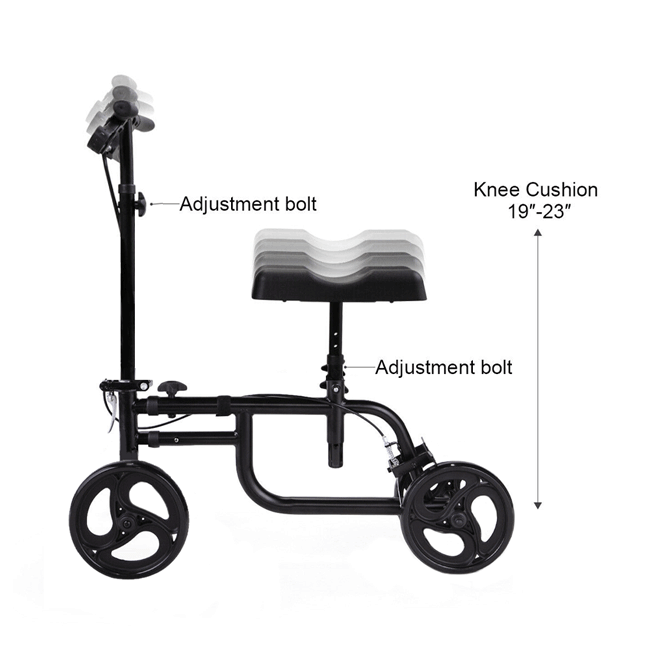 FREQUENTLY ASKED QUESTIONS
Is this knee walker suitable for outdoors?
A: Yes, it is good for both outdoor and indoor use.
Does this require any assembly?
A: Yes, minor assembly is required.
What is total capacity of the knee walker?
Does it come with any warranty?
A: This product is eligible for a 30-day money back guarantee. In addition, you may purchase our extended warranty for additional protection.