Use this spring bender anywhere at home or at your workplace.
This small hydraulic bender comes with everything you need in the box.

Gift this bender to friends and help them bend pipes more easily.

The height of the tool pipe bender can be manually adjusted to up to 18.1" in height to fit your application. It features a rubber handle that adds an extra level of comfort to your hands when applying force on the metal conduit bender.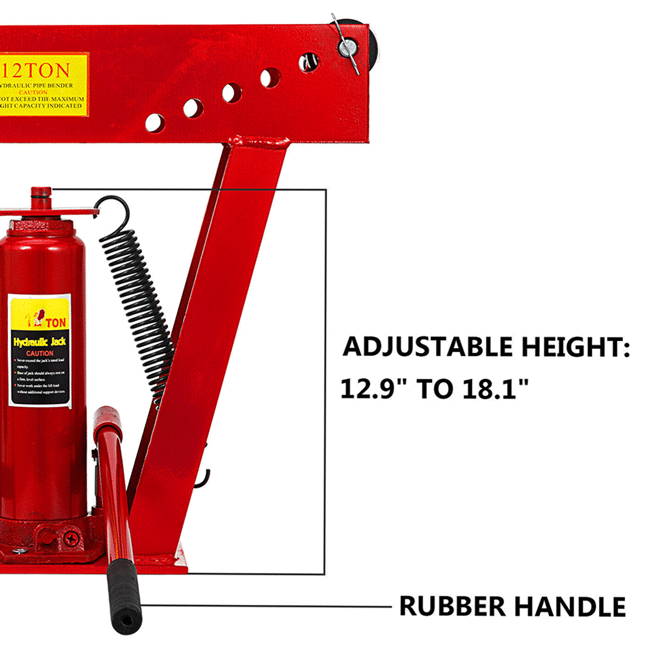 Unlike traditional rectangle tube benders, our 12 ton pipe bender is uniquely engineered to assist you in bending different pipes, tubes and exhausts that are needed for construction, cars and renovations.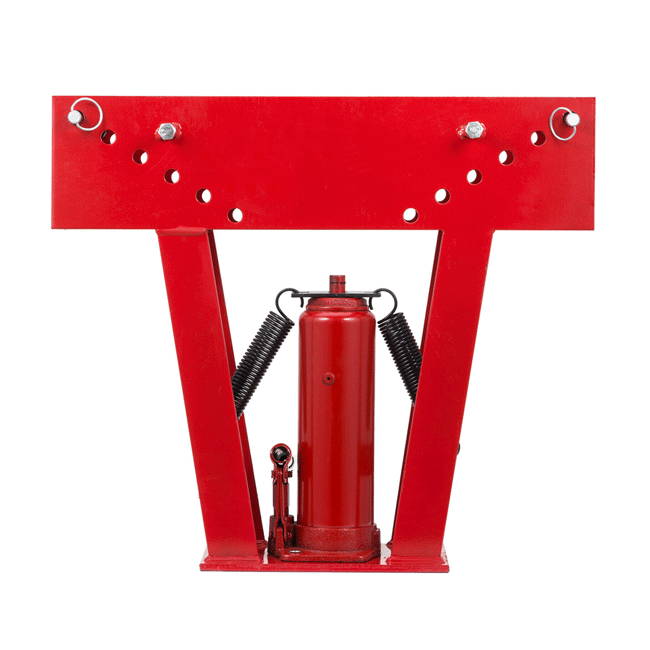 The hydraulic tubing bender bends tubes of all materials up to 90-180 degree safely and quickly, thereby, improving work efficiency and reducing injuries that may be caused by improperly bending tube and rods.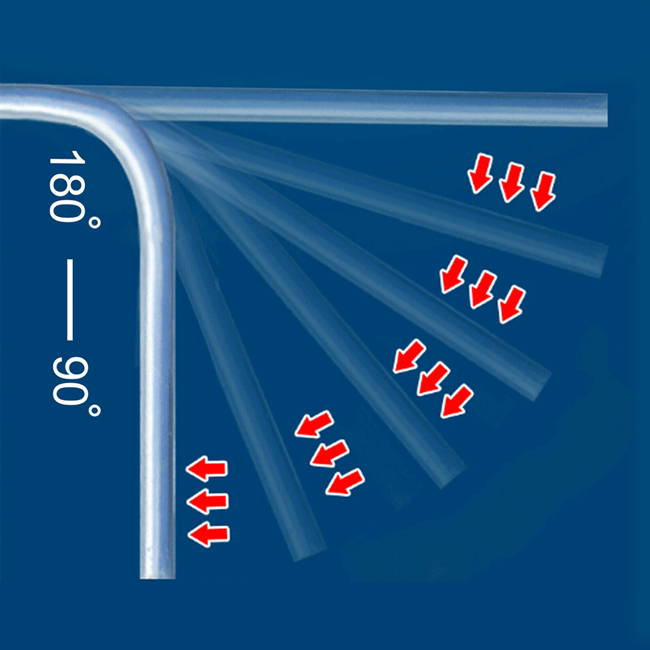 FREQUENTLY ASKED QUESTIONS
What sizes of dies are included with the machine?
A: 1/2", 3/4", 1", 1-1/4", 1-1/12", 2".
Does this require any assembly?
A: No, it comes assembled.
Would I be able to bend square tubbing with this?
A: Yes, it will work for round and square tubes and pipes.
Does it come with any warranty?
A: This product is back by a 30-day money back guarantee and a 1 year manufacture warranty. In addition, you may also purchase our extended warranty for greater coverage.