This premium fire pit bowl is extremely compact and doesn't take up much space.
This high-quality premium coated steel can withstand extreme heat and weather.
Gift this fire pit to friends and family and experience together the comfort and warmth.
Keeping warm with your friends and family has never been easier with this bonfire pit. It is super easy to setup and comes with everything you need to get a perfect fire going. The beautiful mesh cover keeps all the dust and ashes in the pit and prevents them from flying in the air.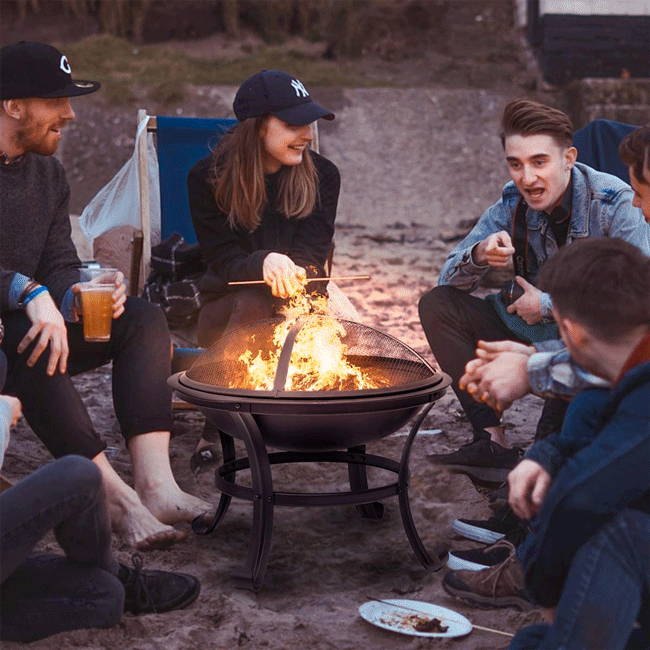 The unique design of this bowl fire pit keeps the burning fire away from children, making family and friend gatherings extremely safe. It comes with a steel wood poker that allows you to easily move the wood or charcoal around and lift the mesh lid when needed.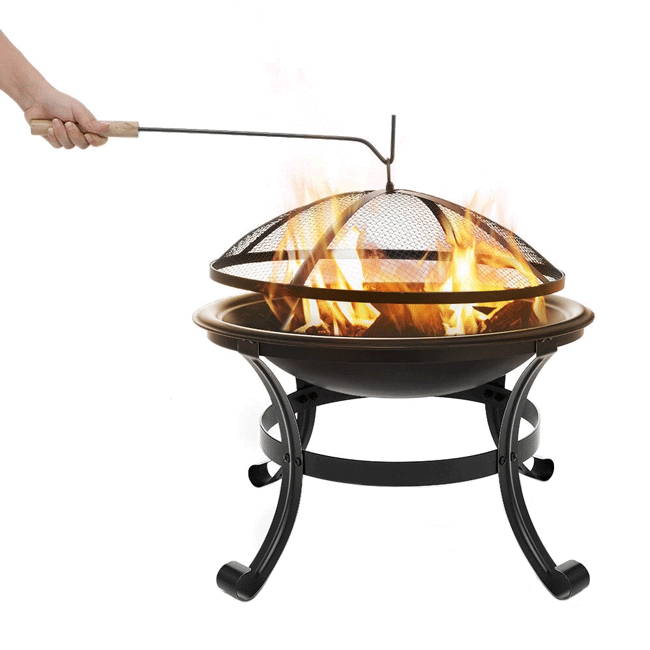 Share the romantic moments with your loved ones and enjoy together a nice and cozy environment. It is easy to move around and the strong durable steel makes it capable of lasting for years to come. This way, you can always bring it out whenever and wherever.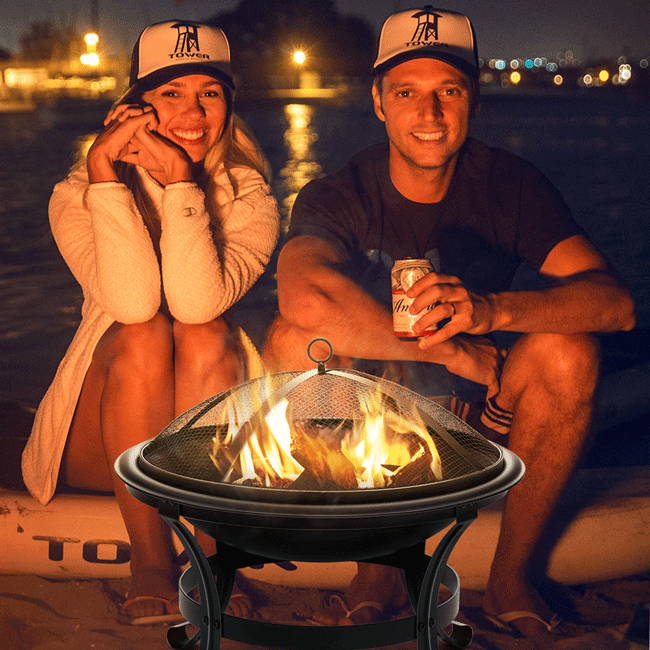 It's lightweight, easy to move around and can be packed along on a camping trip. I absolutely love it!
Eddie K.

No matter what size yard you have, this is the perfect addition to it - you definitely feel the warmth from it.
Alex D.
love this product. I use it in conjunction with my camco tripod and cook porkchops and french fries on it.
Shirley H.
FREQUENTLY ASKED QUESTIONS
What is the overall diameter of the bowl?
Can this be used on a wood deck?
A: Yes, it could be used on a wood deck. However, some sparks may fly out even though it has a mesh covering, so it should not be left unattended.
Can the bowl detachable from the stand?
A: Yes, the search coil is waterproof.
Does it come with any of warranty?
A: SAKSBY offers a 30-day money back guarantee on all products sold on SAKSBY.com.