The telescopic design allows you to adjust the ladder to any desired height.
Enjoy the luxury of reaching high places without needing a stool or chair.
Gift this to friends who need a collapsible ladder at home or the office.
This loft stair is made of heavy-duty aluminum that can withstand extremely weather conditions and is engineered to last for years to come. The ladder can extend up to 8.5 or 12.5 feet, making it excellent for daily use.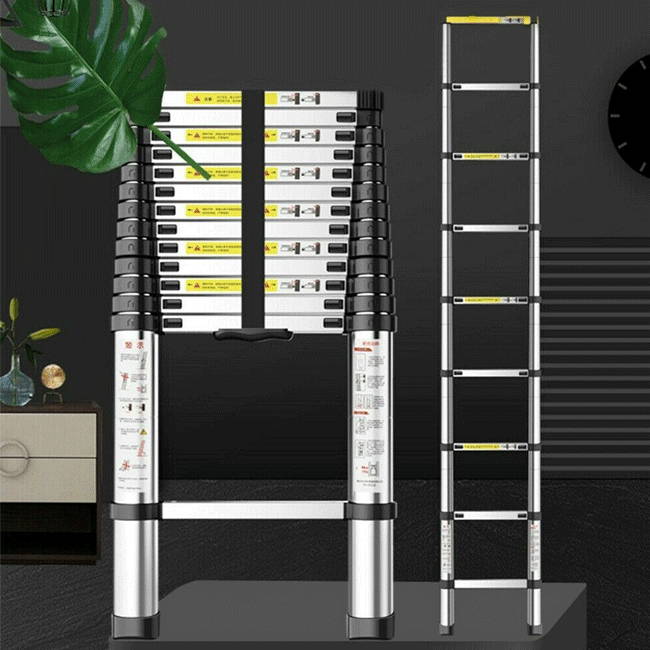 Unlike traditional foldable ladders, this telescoping ladder features a slow-down design that prevents the top of the ladder from suddenly collapsing on our hand or fingers and resulting in injuries.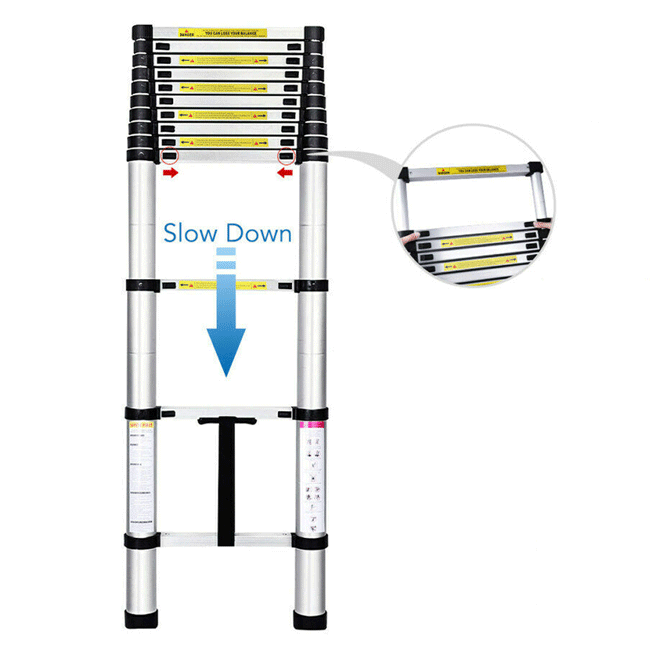 The attic access ladder can be used in different occasions such roof cleaning, tree trimming and much more. This way, you would only need one collapsible ladder to do all your climbing and repairs.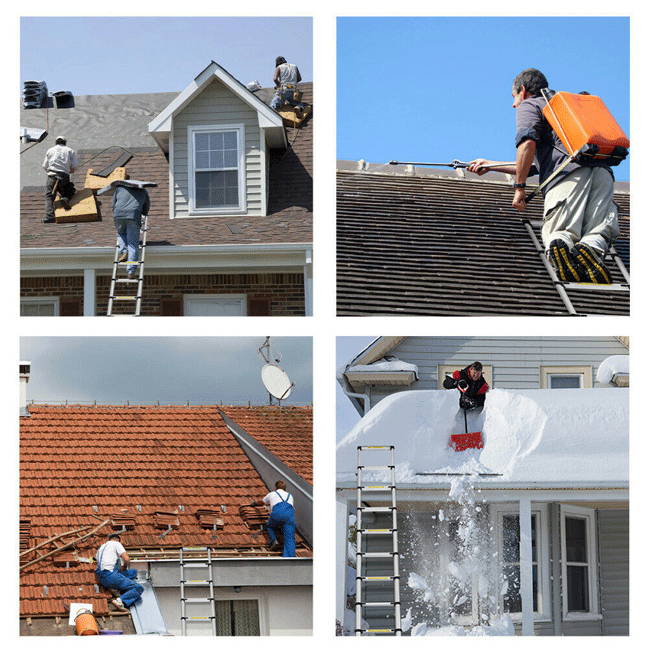 FREQUENTLY ASKED QUESTIONS
What is the max. holding capacity of this attic ladder?
Does this require any assembly?
A: No, it comes assembled.
What is the maximum extendable height of this ladder?
A: Up to 8.5 Ft (2.6 m) or 12.5 Ft (3.8 m)
Does it come with any warranty?
A: This product is back by a 30-day money back guarantee and a 1 year manufacture warranty. In addition, you may also purchase our extended warranty for greater coverage.