Unlike traditional punching bags, this freestanding punch bag does not need to be hung and can be placed anywhere at home.
Whether you are a kicker or a puncher, this heavy bag is perfect to experiencing a full-body workout without going to the gym.
Share the fun of kicking and punching with someone you know who could benefit from stress relieve or anger management.
Standing 69 inches above the ground, this heavy punching bag is suitable for all ages and height and is prefect relieving stress. This way, everyone can throw a few punches and improve their physical strength.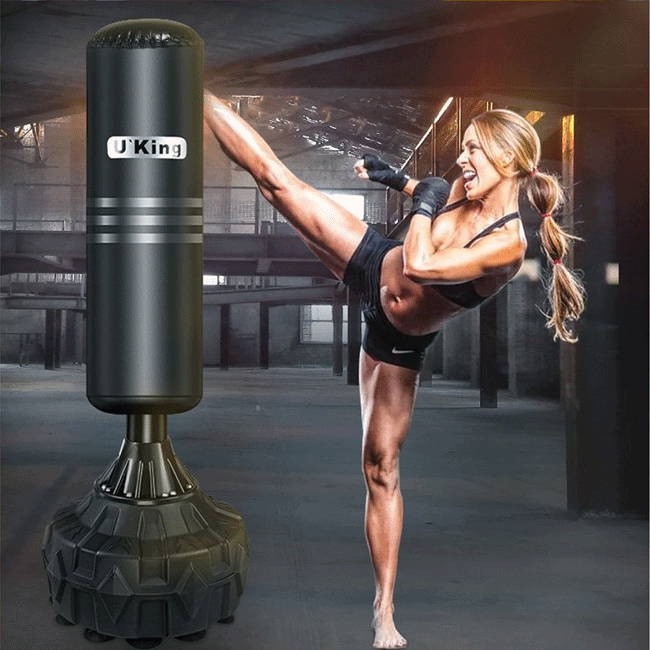 The rounded ABS base is engineered for easy roll relocation. It features 12 ultra strong suction cups that prevent the unit from sliding or tipping over. The added stability becomes critical when you want to hit it with full force.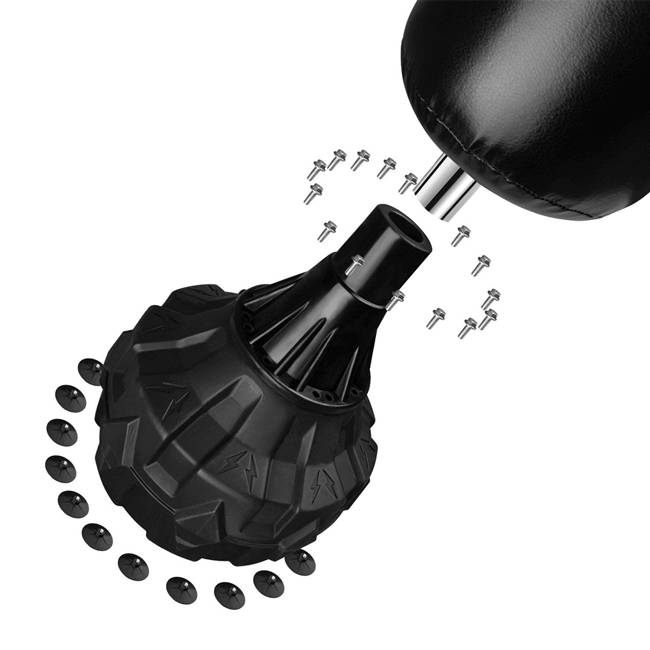 Filled with 80.0 kg of sand or water, this kickboxing bag is stable and the leak-proof base is anchored securely to the floor, making sure that it can withstand every punch that your throw at it.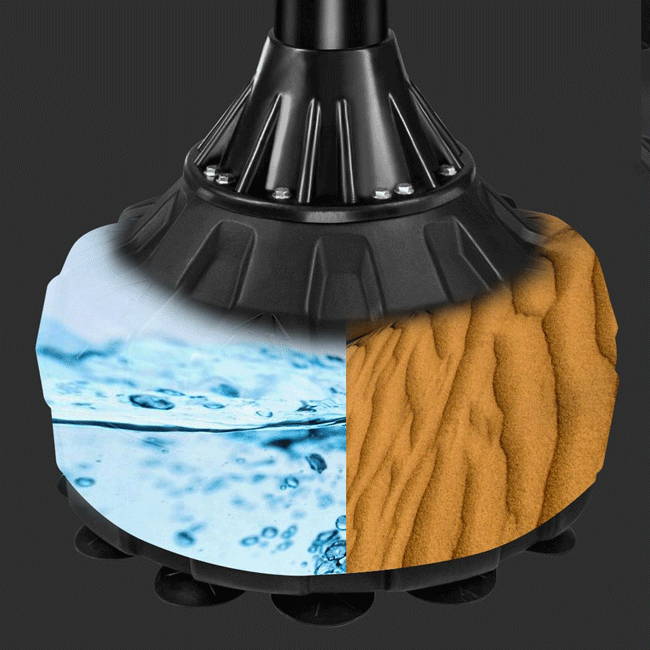 The upgraded shock absorbers paired with the premium leather makes every punch nice and quiet. That way, even if you were to start punching away late at night, no body would be disturbed by the noise.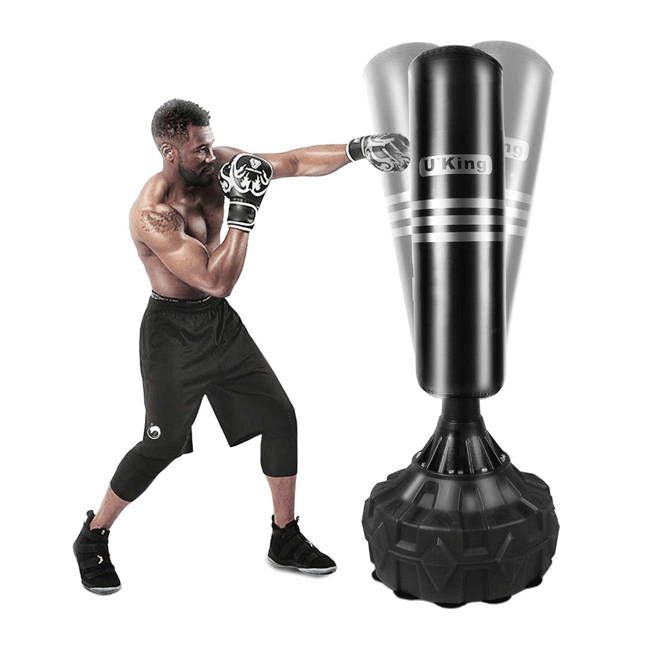 It took about 15 minutes to get everything set up. If you need a freestanding punching bag with little to no effort setting it up, I highly recommend this!
Eleanor L.
This is my second free standing heavy bag and I wish I have purchased this one first. This punching bag is much easier to put sand or water in.
Stacey B.
I love this bag so much. It's a great workout. I hope to learn more techniques and upgrade to an MMA one so I can work on kicks that aren't so high.
Daina A.

FREQUENTLY ASKED QUESTIONS
How much sand or water is required?
A: 110 kg of either or both.
What kind of flooring would this work for?
A: Flat Floors, Wooden Floors, Ceramic Tiles, Concrete Floors, Carpets.
Is this easy to assemble?
A: Yes, but it is extremely easy to assemble and has all the required components in the box.
Does it come with any kind of warranty?
A: SAKSBY offers a 30-day money back guarantee on all products sold on SAKSBY.com.