Its small design makes it suitable for both home & office use.
The coated steel is rust proof, sturdy and can last for years to come.
Gift this gym rack to friends and let them workout directly at home.
With a maximum load capacity of 550 lbs (250 kg), this premium squat rack is a perfect addition to your home gym and pairs seamlessly with any existing workout bench so you can enjoy a hassle-free training on different muscle groups.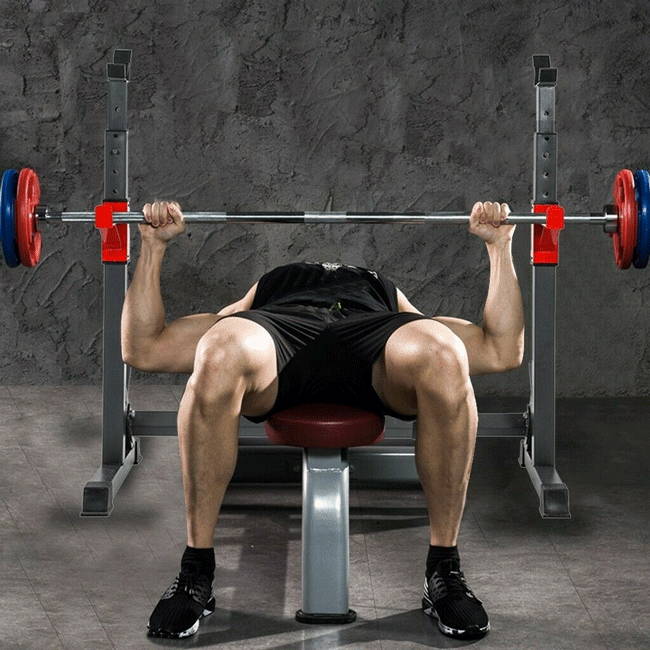 Fitted with multiple widely spaced holes, this adjustable squat rack can be positioned to match your body's height and width, allowing you to perform each lift with proper forms and preventing muscle strains, pains or other injuries.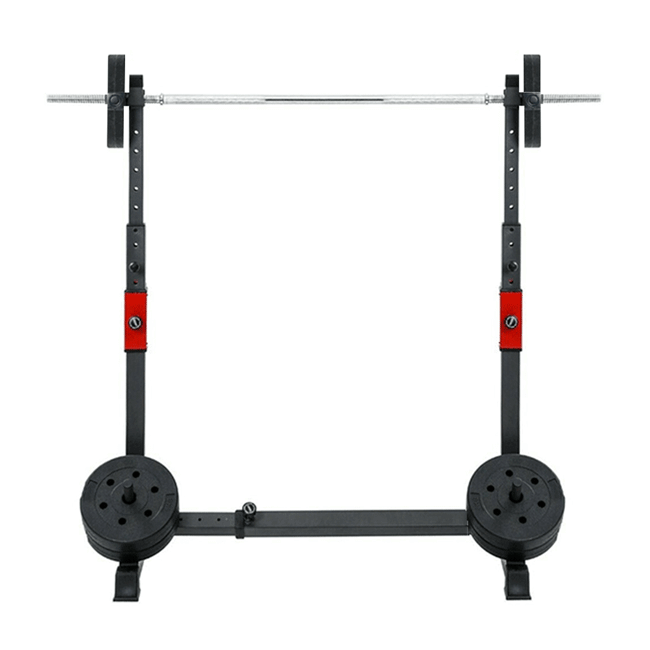 FREQUENTLY ASKED QUESTIONS
What is the stand's maximum weight capacity?
Does this require any assembly?
A: Yes, minor assembly is required.
Is the distance between the stands adjustable?
A: Yes, it can be adjusted.
Does it come with any warranty?
A: This product is back by a 30-day money back guarantee. In addition, you may also purchase our extended warranty for greater coverage.