This indoor golf putting green can be used anywhere at home.
Gift this to your friends and share the fun of practicing indoors.
Requires zero assembly work and is ready to go out of the box.
Whether you are at home or in the office, this portable golf mat is a perfect addition to your golf set. It is extremely easy to setup and can be positioned anywhere on the floor. When not being used, simply fold it and put it into storage.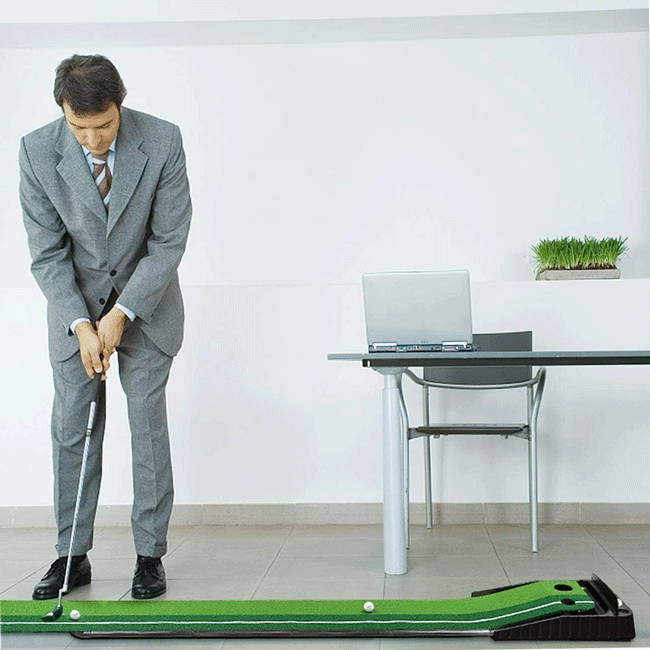 This compact golf mat is equipped with a number of unique features that allow you to take your golf skills to the next level. The back fairway makes it easy and efficient for pro golfers to practice continuously.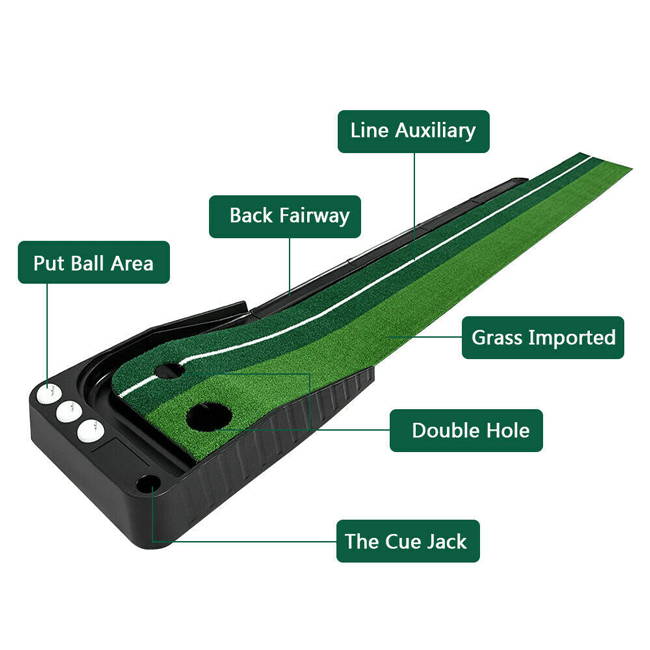 This home and office portable golf court is great for individuals of all skill levels and is suitable for children looking to become a pro golfer or simply improve their skills. It features a built-in line auxiliary that will guide your shots.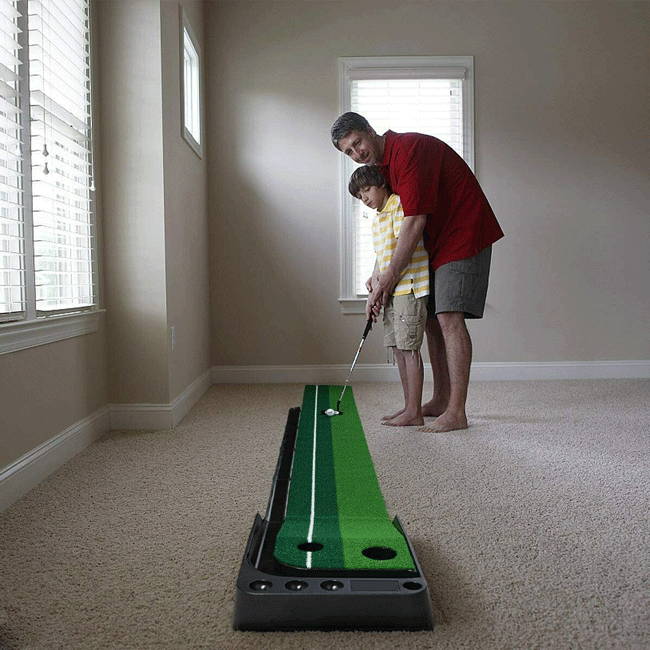 FREQUENTLY ASKED QUESTIONS
Is this indoor putting green easy to setup?
A: Yes, everything required for setup is included.
Does this require any assembly?
A: No, it come assembled.
Is the material of mat machine washable?
A: No, we recommend washing it by hand if needed to increase its longevity.
Does it come with any warranty?
A: SAKSBY.com offers a 30-day money back guarantee on all products sold on SAKSBY.com.