Use this lightweight, compact bounce house anywhere indoors.
Inflate the bounce house in less than 5 minutes with air pump.
Gift this to your friends and share the fun of bouncing anywhere.
This inflatable bounce house is great for birthday parties, family reunions and other special occasions. It is ideal for the living room, backyard, park or any amusement park. This way, you could transform any location into a playing ground.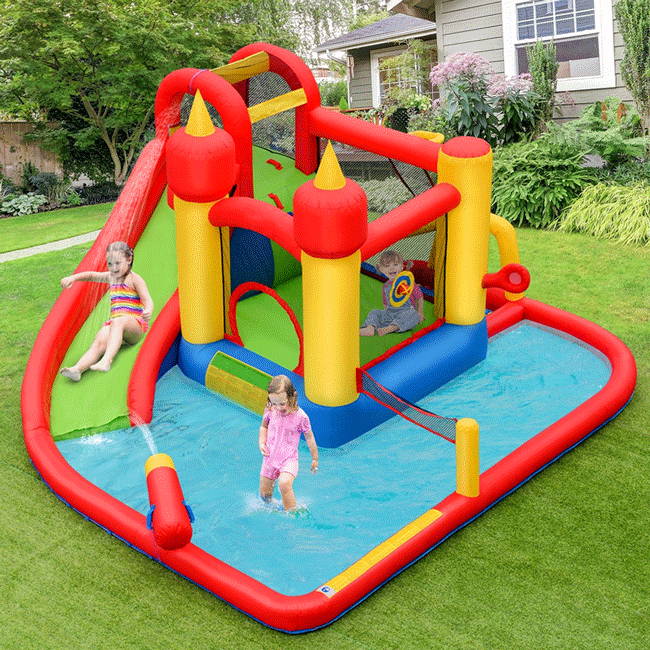 The beautiful inflatable water park features a series of high-quality mesh walls that surround the house, ensuring that kids inside are well protected and receive maximum ventilation.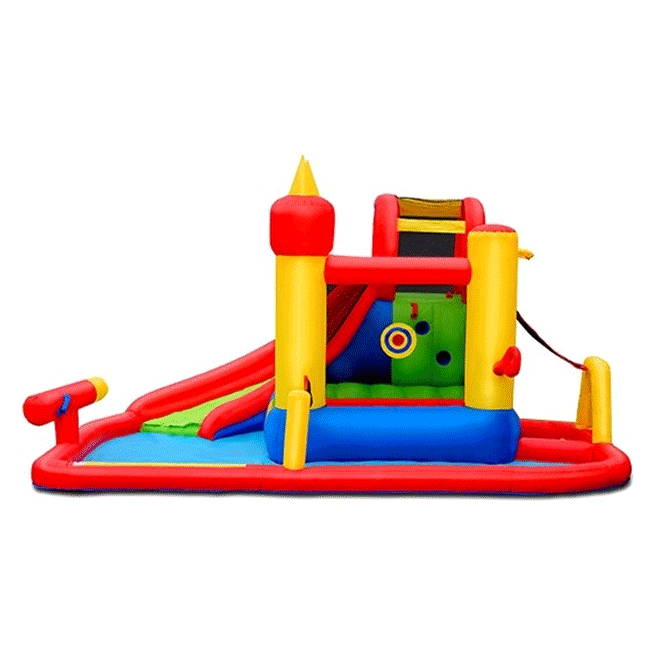 FREQUENTLY ASKED QUESTIONS
Does this inflatable house come with a blower?
A: Yes, everything is included.
Does this require any assembly?
A: Yes, minor assembly is required.
What is the max. weight capacity of the house?
A: The maximum weight is 136.1 kg (300 lbs).
Does it come with any warranty?
A: SAKSBY offers a 30-day money back guarantee on all products sold on SAKSBY.com. In addition, you may purchase our extended warranty.