This inflatable outdoor movie screen can be setup in minutes.
The proprietary polyester material displays ultra HD content.
Gift this to friends and enjoy watching the latest movies together.
Spend the most precious and romantic moments with your loved ones outsides and enjoy watching your favorite movies or TV shows on a big movie screen at the luxury of your our yard and without complete privacy.
This large outdoor movie projector screen comes in multiple different sizes that offer you the best outdoor movie experience ever. It supports both front and rear projection, making it extremely convenient to use and setup.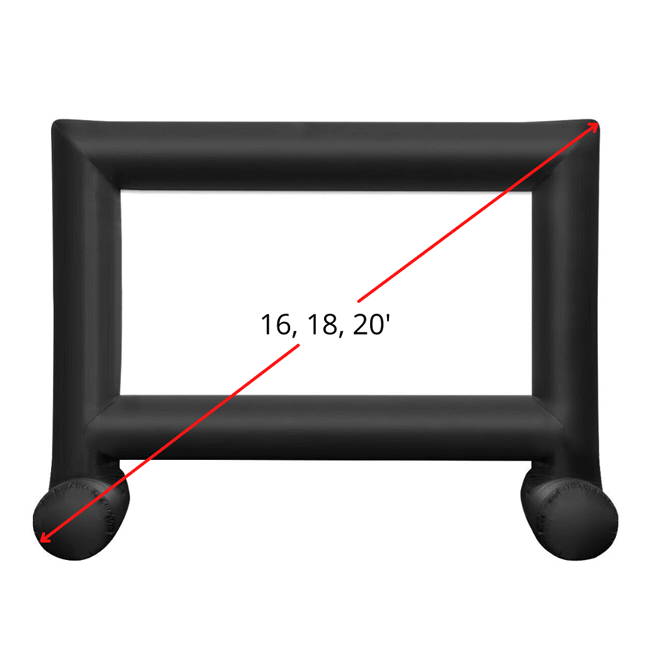 FREQUENTLY ASKED QUESTIONS
Could I project from both the front and rear?
A: Yes, this screen supports both front and read projection.
Does this require any assembly?
A: No, it comes assembled.
Is a lot of noise generated by the air blower?
A: No, the blower is extremely quiet and does not distract from watching a movie.
Does it come with any warranty?
A: This product is eligible for a 30-day money back guarantee. In addition, you may purchase our extended warranty for additional protection.