The compact design allows you to easily store it in your car's trunk.
The boat comes pre-assembled and requires zero assembly work.
Gift this to your friends and enjoy together the fun of water rafting.
This blow up boat is perfect for your day-to-day rowing and has enough room to support a maximum weight capacity of 660 lbs, thereby, making it extremely comfortable to ride in with your friends and family.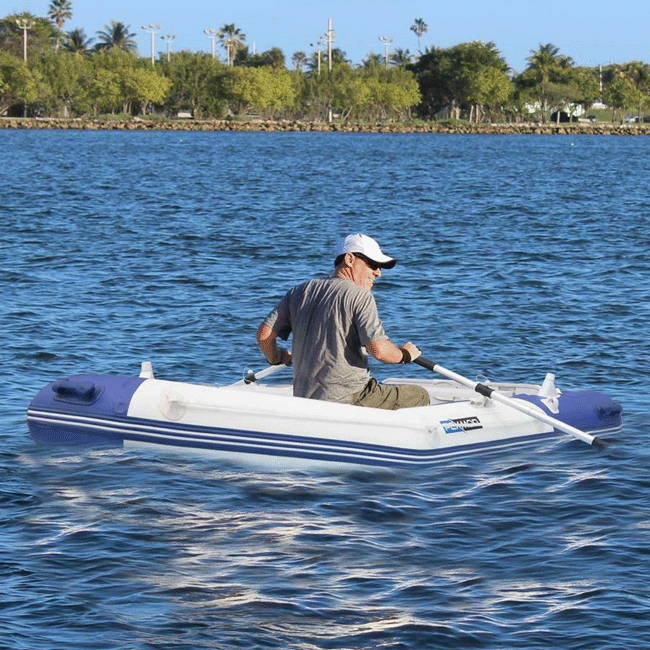 Featuring multiple air chambers, this rigid inflatable boat is more secure than your traditional paddle boats and is less likely to sink when it is punctured. This way, you and your loved ones can sail out of danger.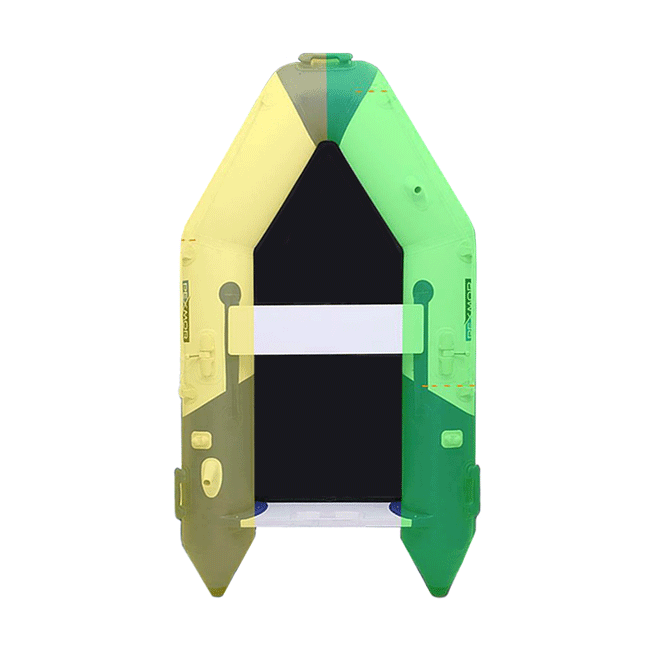 The ultra-wide bottom of this inflatable fishing boat allows you to easily stand on it without needing to worry about tipping over, making it suitable for many applications such as fishing and other extreme water sports.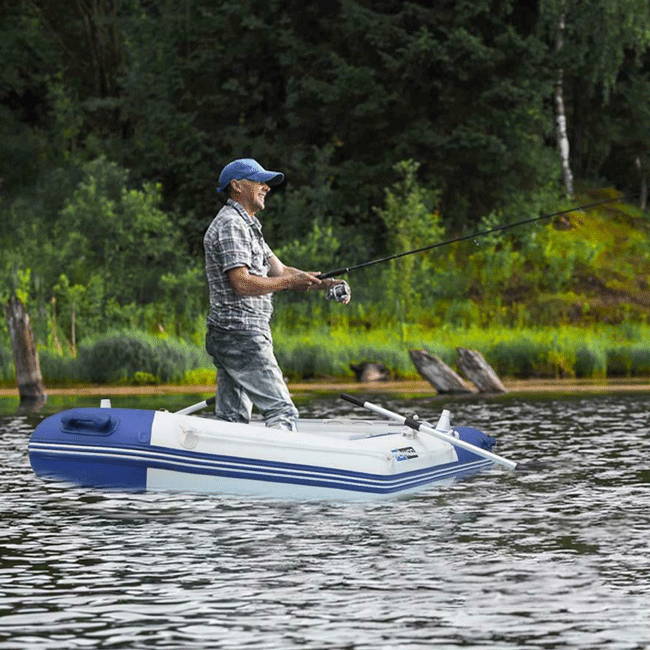 FREQUENTLY ASKED QUESTIONS
What is the boat's maximum weight capacity?
A: Up to 300 kg or 660 lbs.
Does the raft come with a pump?
A: Yes, it comes with a foot pump.
Would I be able to connect a gas motor to it?
A: Yes, it supports motors of up to 4 HP.
Does it come with any warranty?
A: SAKSBY offers a 30-day money back guarantee on all products sold on SAKSBY.com.