Suitable for children of most ages and is built to last for years.
Gift this front loader to someone who loves construction vehicles.
It comes fully assembled, making it extremely easy to use.
The remote control truck offers a number of different functionalities such as flashing LEDs and rubber tires that present an exact representation of real-life front loaders when navigating through the rocky surfaces.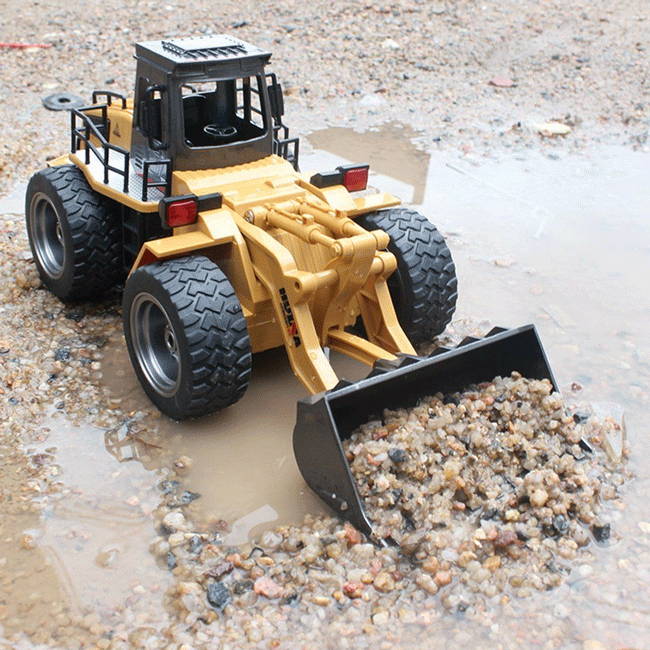 The front shovel of this bulldozer raises and levels just like the real thing. The position of the shovel can be controlled via the remote controller and adjusted to your heart's content. When it's time to unload, simply tap the switch.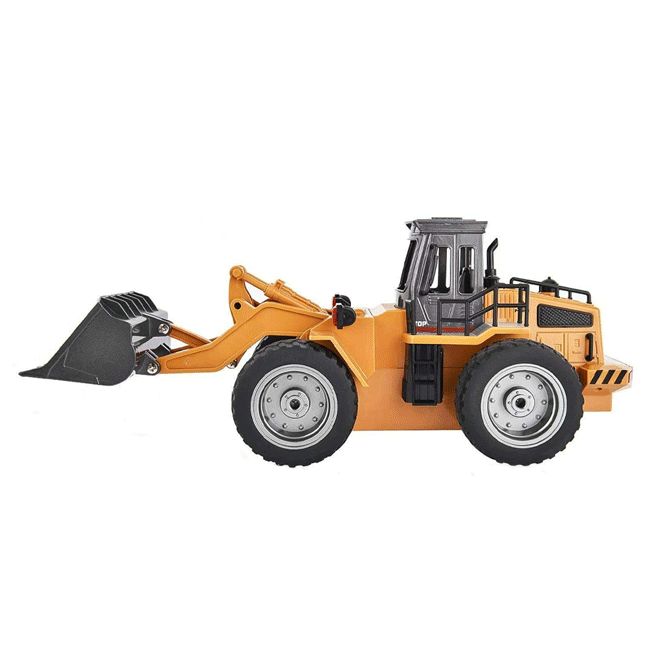 This RC construction truck is definitely a truck of its kind. The realistic movements and sounds will for sure keep your little ones entertained for hours and unleash their inner creativity. It requires zero assembly and is ready-to-go out of the box.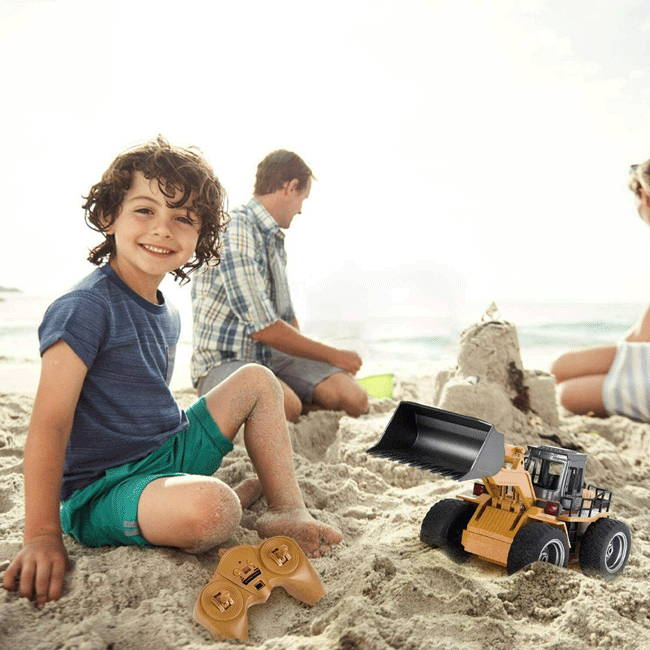 FREQUENTLY ASKED QUESTIONS
Does it come with a rechargeable battery pack?
A: Yes, it comes with a rechargeable battery pack and an USB charger.
Does this require any assembly?
A: No, it comes assembled.
How long does the battery take to fully charge?
A: A full charge ranges between 1-2 hours.
Does it come with any warranty?
A: SAKSBY offers a 30-day money back guarantee on all products sold on SAKSBY.com.