Use this decorative fireplace screen at home or the workplace.
The fireplace door is easy to setup and can be installed in seconds.
Gift this fireplace screen to friends and redesign their fireplace.
Unlike traditional fireplace screens, this fireplace screen door is wide enough the cover the opening of most fireplaces, keeping ashes and ember from flying out of the fireplace and ruining your furniture.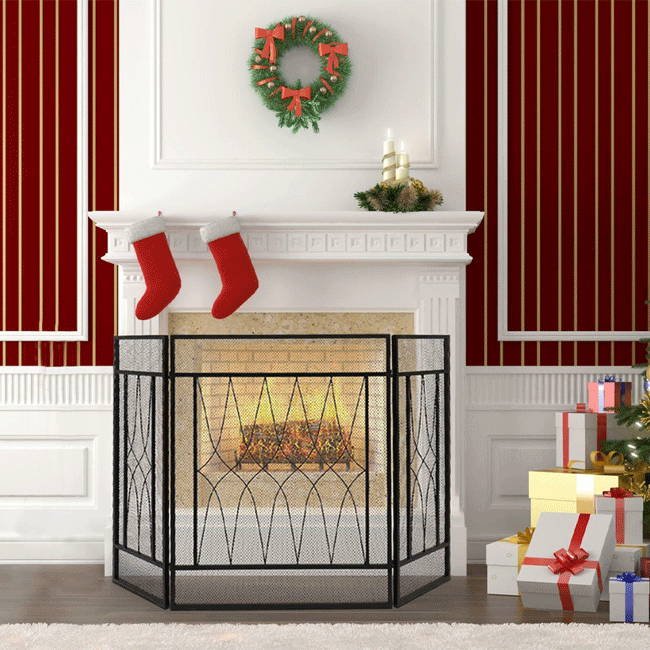 Featuring 2 foldable side panels, this decorative fireplace screen can be adjusted to fit any fireplace, leaving no gap between it and your fireplace. This way, you can keep the fire burning without having to keep a close eye on it.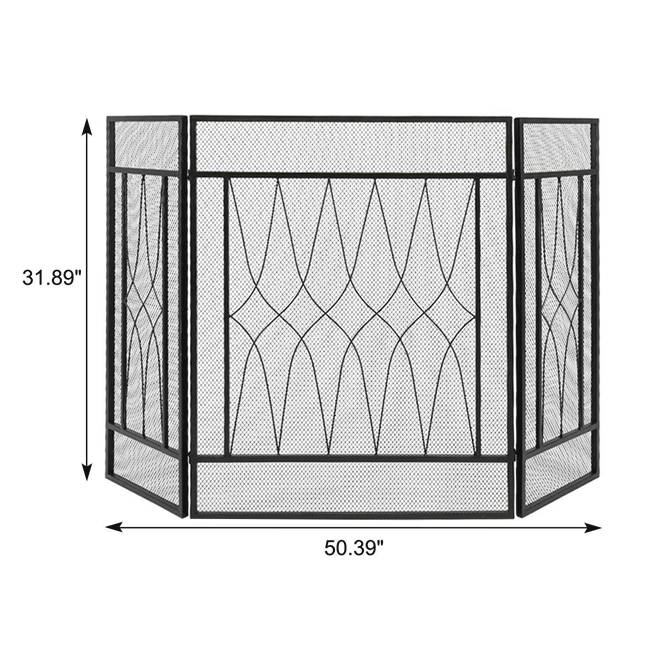 FREQUENTLY ASKED QUESTIONS
What type of fireplaces is this screen capable with?
A: This will work with woodburning, glass or gas fireplaces.
Does this require any assembly?
A: No, it comes assembled.
What is the length of the screen's middle section?
Does it come with any warranty?
A: This product is back by a 30-day money back guarantee and a 1 year manufacture warranty. In addition, you may also purchase our extended warranty for greater coverage.