This backyard pergola is collapsible, making it easy to transport.
The outdoor canopy is extremely easy to setup and assemble.
Gift this to friends and protect them from the harmful sun rays.
Standing high above the ground, the spacious-looking pergola canopy provide a cool and safe environment for you and your family in hot summer. It can accommodate large outdoor furniture and enhance your overall lounging experience.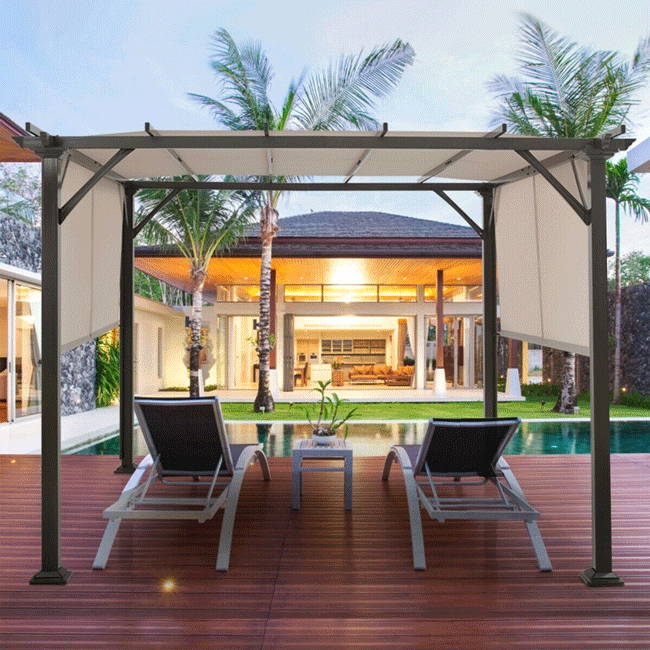 The backyard pergola comes equipped with a non-flammable polyester roof that not only protects you and your loved ones from the sun, but it also shelters you from the heavy rainfalls.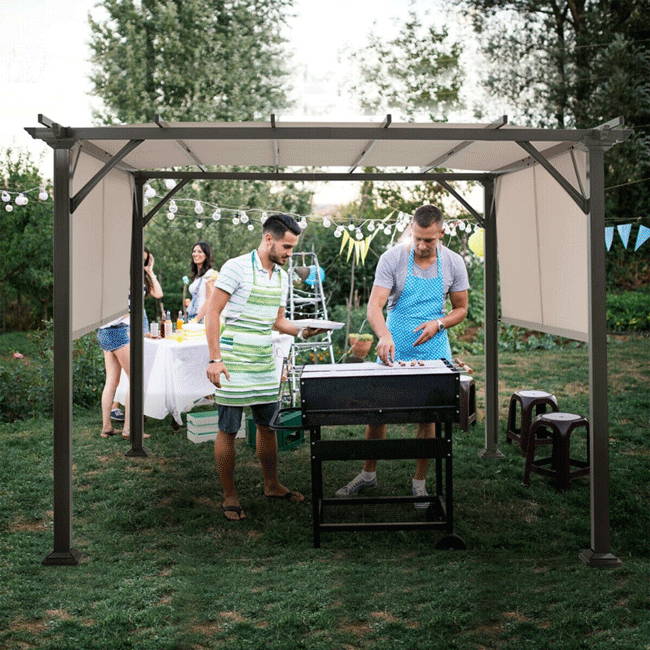 FREQUENTLY ASKED QUESTIONS
Can this pergola be anchored to the ground?
A: Yes, it comes with several holes and anchors that allow you it secure it to the ground.
Does this require any assembly?
A: Yes, minor assembly is required.
Is the height of the patio canopy adjustable?
A: No, the height is fixed and not adjustable.
Does it come with any warranty?
A: This product is eligible for a 90-day money back guarantee. In addition, you may purchase our extended warranty for additional protection.