This compact baby pop up beach tent is easy to pack and unpack.
The UV resistant material blocks out 97.5% of harmful sun rays.
Gift this to friends and enjoy together the beautiful beach scenery.
This beach tent features 3 large mesh windows that provide excellent air ventilation for your and your loved ones. The windows can be rolled up for extra shade, thereby, offer you a perfect resting area.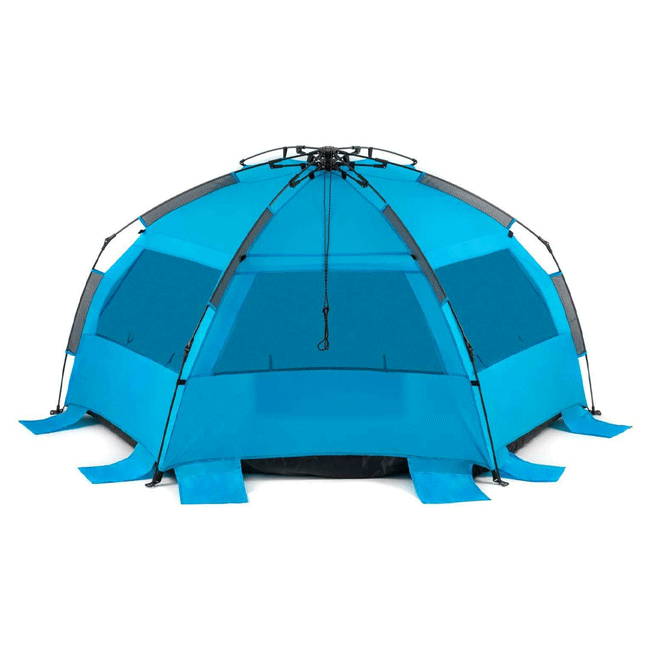 The pop up tent shade comfortably fits 2-3 people in a family and can be used at picnics, family gatherings, camping trip and much more. This way, all your friends and family members can stay protected at all times.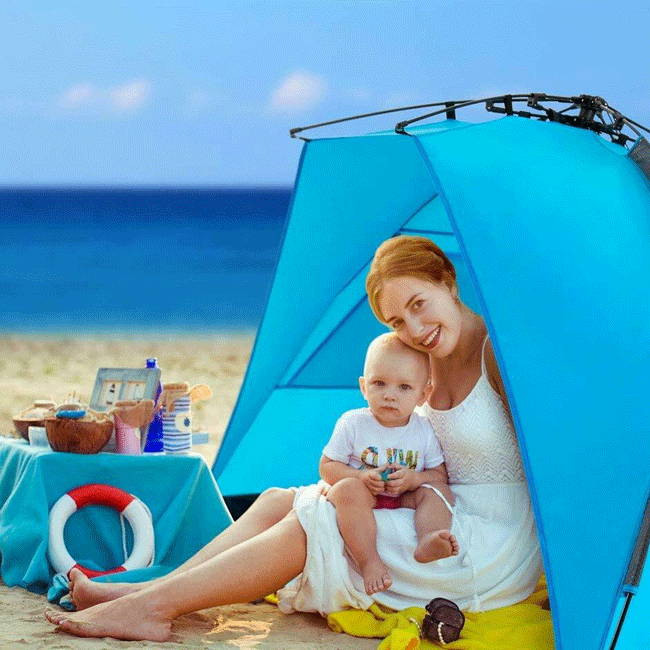 The patented UPF 50 material provides optimum sun protection and blocks off majority of the harmful UV rays that come from the sun, providing you and your family all-day protection and ultimate relaxation.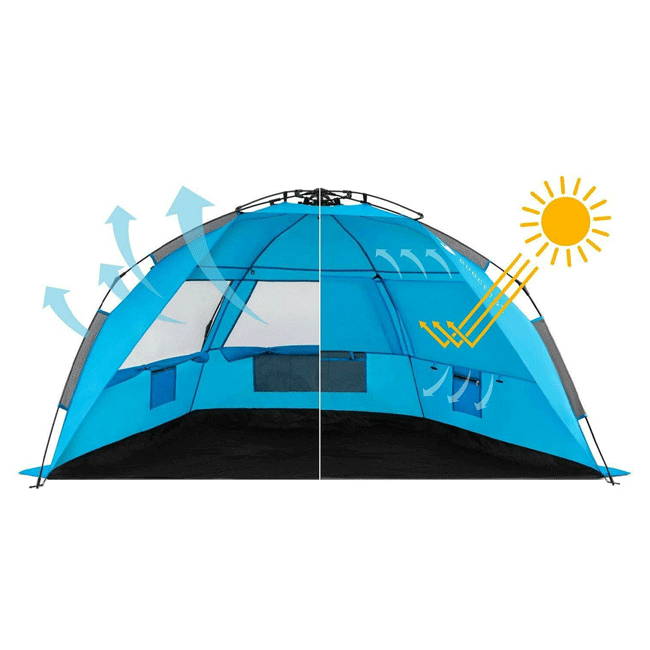 The tent is amazing! Super easy to put up. I'm really short and I was able to quickly put the tent up by myself.
Tammy S.

Super easy to set up and there is a lot of space for 3-4 people. It took me less than a minute to set up the whole thing.
Bella H.
Love this beach tent! I used this tent on a beach vacation. I'm very fair and need lots of shade. It is a total life saver!
Charles R.
FREQUENTLY ASKED QUESTIONS
How many people can fit in this beach tent?
A: It can fit 2 adults and 2 kids.
Does this require any assembly?
A: Yes, minor assembly is required.
Can this pop up tent withdraw high winds?
A: Yes, it features 6 sand pockets on the outside for added stability.
Does it come with any warranty?
A: SAKSBY offers a 30-day money back guarantee on all products sold on SAKSBY.com. In addition, you may purchase our extended warranty.