Its fully collapsible design ensures that it can be stored away.
The polyester fabric makes it sturdy, 100% wear & water resistant.
Gift this to friends and help them catch their preys while they hunt.
This hunting ground blind has a spacious interior that keeps the inside well-ventilated at all times even when you have several hunters in it. The portable hunting blind is easy to setup and all you have to do is pop it out and that's it.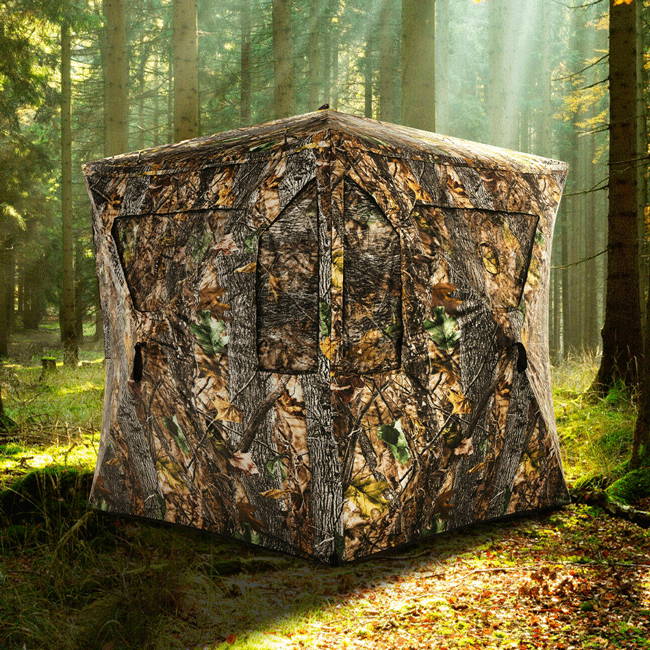 The lightweight yet strong fiberglass frame makes the pop up blind easy for you to carry around with the included storage bag. You won't miss your next kill with full viewing windows and shooting windows providing 360 degree visibility.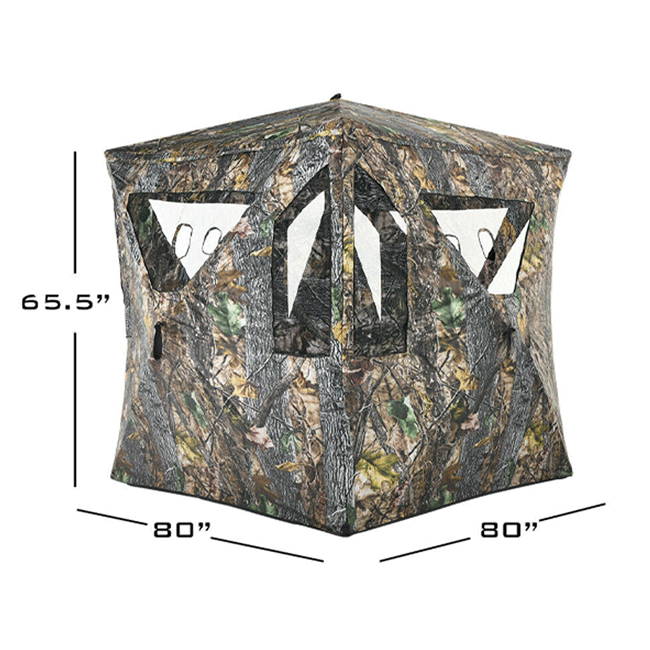 FREQUENTLY ASKED QUESTIONS
Is the exterior of this hunting box blind waterproof?
A: Yes, it is water resistant.
Does this require any assembly?
A: Yes, minor assembly is required.
Are there windows on all four sides of the box blind?
A: Yes, all four sides have windows and built-in gun holes.
Does it come with any warranty?
A: This product is back by a 30-day money back guarantee and a 1 year manufacture warranty. In addition, you may also purchase our extended warranty for greater coverage.