The heavy duty drawer tool chest can be used anywhere indoors.
This tool chest requires no assembly and is easy to setup.
Gift this tool shelf to friends and help them stay organized.
Standing 52 inches above the ground, this tool organizer is modern looking and doesn't take up make space. It features a convenient side handle and multiple hanging hook, making it convenient to spot and grab your most commonly used tools.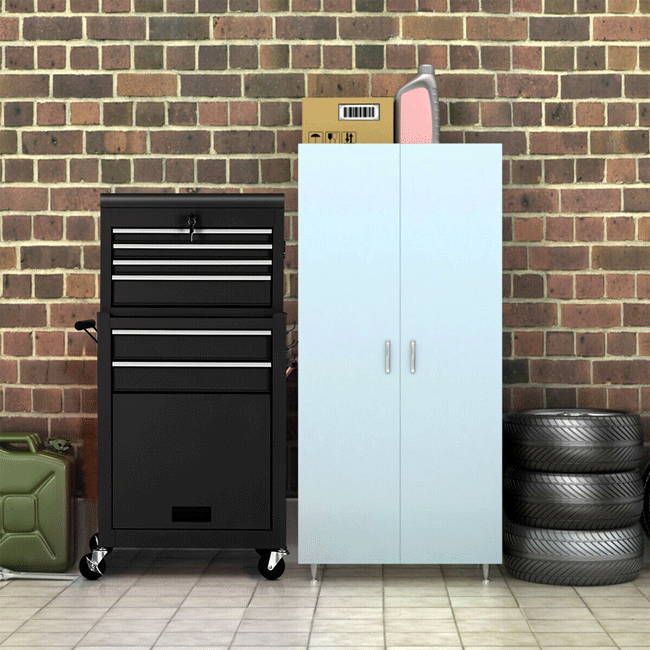 Equipped with premium ball bearing slides, the drawers can be easily rolled out even with a full load. When you are finished with your tools, simply tap the front of the drawer and let the rolling tool chest handle the rest.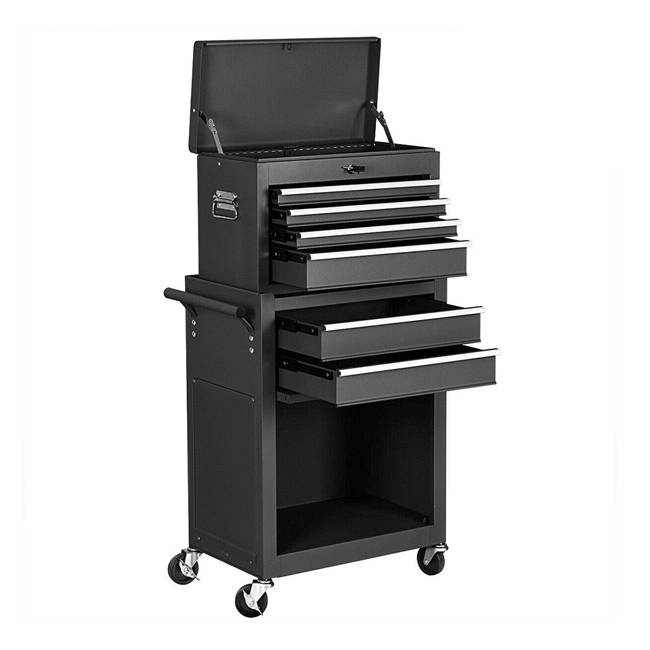 The design of this tool drawers is unique and can be detached into 2 separate boxes, allowing you to place large parts around and on top of it. This way, no space it too small for this rolling tool chest.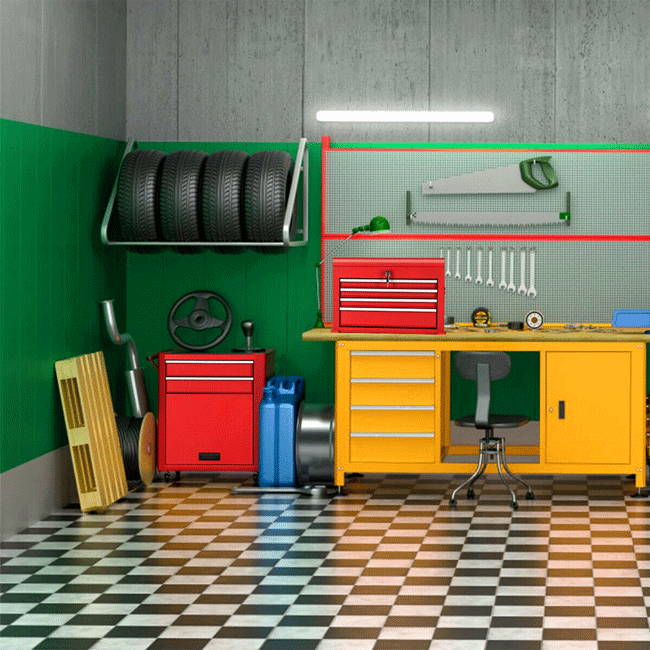 FREQUENTLY ASKED QUESTIONS
What material type is this portable chest made of?
It is made of heavy duty steel.
Does this require any assembly?
A: No, it comes assembled.
What is the max weight capacity of each drawer?
A: 22.0 lbs or 10.0 kg per drawer.
Does it come with any warranty?
A: This product is back by a 30-day money back guarantee and a 1 year manufacture warranty. In addition, you may also purchase our extended warranty for greater coverage.