Transform your home bathtub with this LED waterfall shower head.
The shower head includes everything you need to get started.
Gift this to your friends and let them enjoy a relaxing shower anytime.
This rain shower head is extremely easy to install and is suitable for most shower rooms. It features a large electronic display that allows you to monitor the temperature and adjust the settings to fit your massage needs.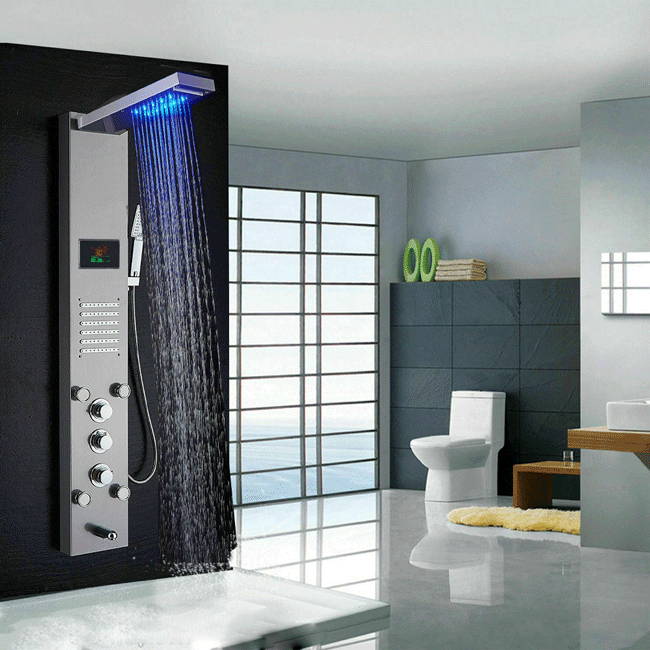 The shower head with hose comes with 5 different modes such as rainfall, waterfall, horizontal massage spray, hand shower and low spout. These modes provide full body coverage and offers you the perfect shower.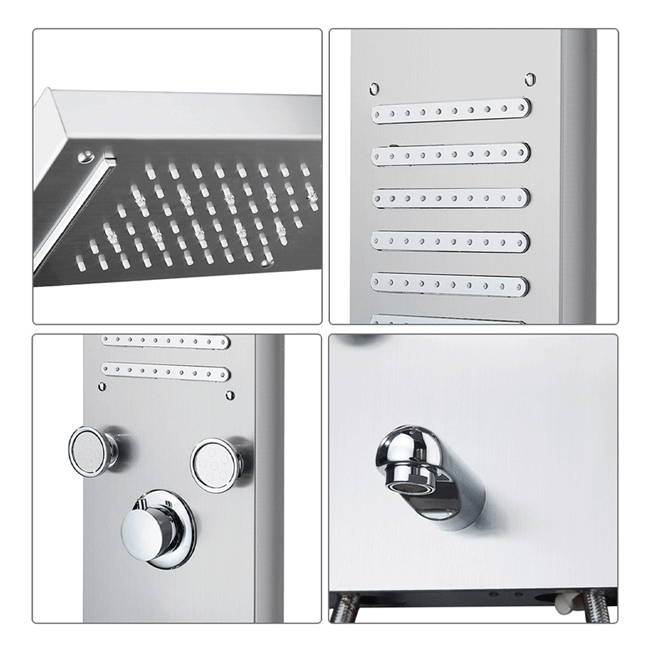 Unlike traditional rainfall shower heads, this one delivers the a massage like no other. The 4 adjustable powerful jets paired with the horizontal spay provide a gentle, rain-like feeling for total body coverage.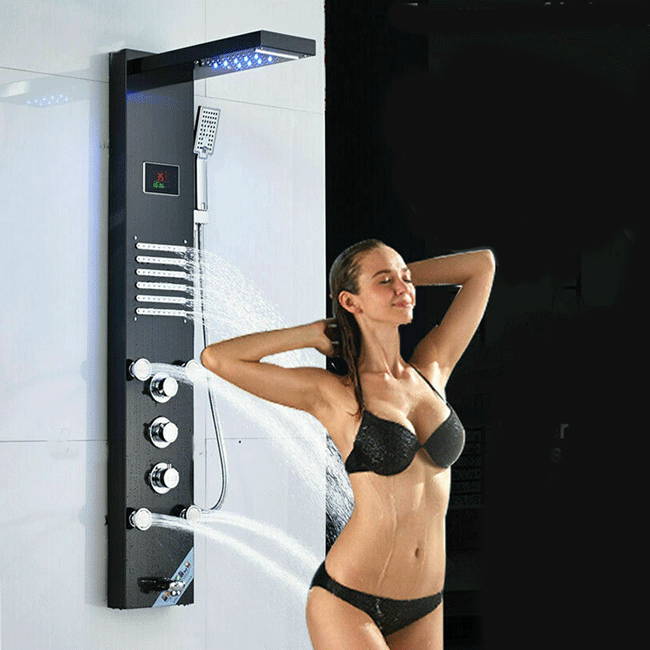 FREQUENTLY ASKED QUESTIONS
What is the hand held shower unit made of?
Does this require any assembly?
A: Yes, minor assembly is required.
Is the waterfall shower head easy to install?
A: Yes, it comes with detailed instructions.
Does it come with any warranty?
A: This product is eligible for a 30-day money back guarantee. In addition, there is a 5 year manufacture warranty.