The mirror comes assembled, giving you a hassle-free experience.
Use rechargeable batteries or charge it via an USB adapter anywhere.
Gift this to your friends and help them with their makeup process.
This tri-fold vanity mirror features two foldable sides that allow you to save space when not in use and protect the mirror against any dust or scratches. The single touch design allows you to adjust the brightness of the LEDs to your heart's content.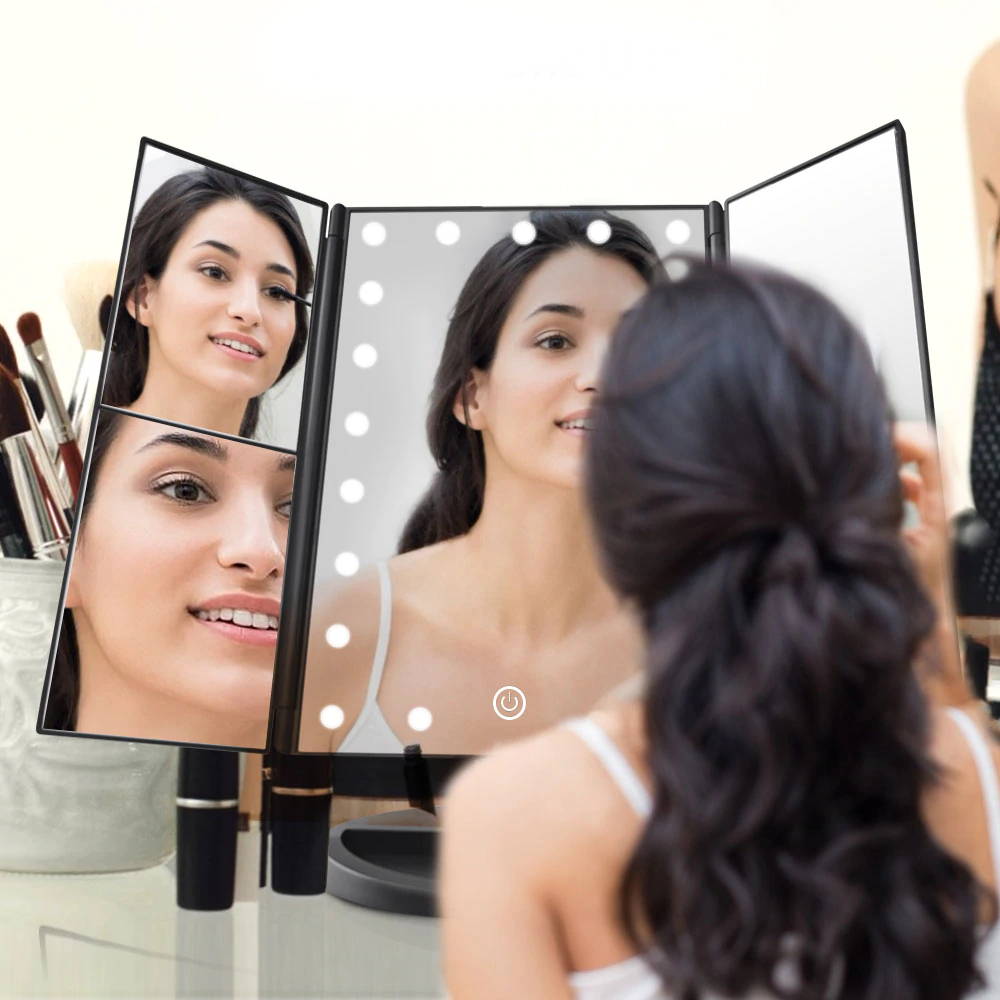 Compared to other makeup mirrors that are on the market, this mirror, in particular, offers a whole different experience. The 3 levels of magnification makes spotting those fine details a breeze and eliminates needing multiple mirrors.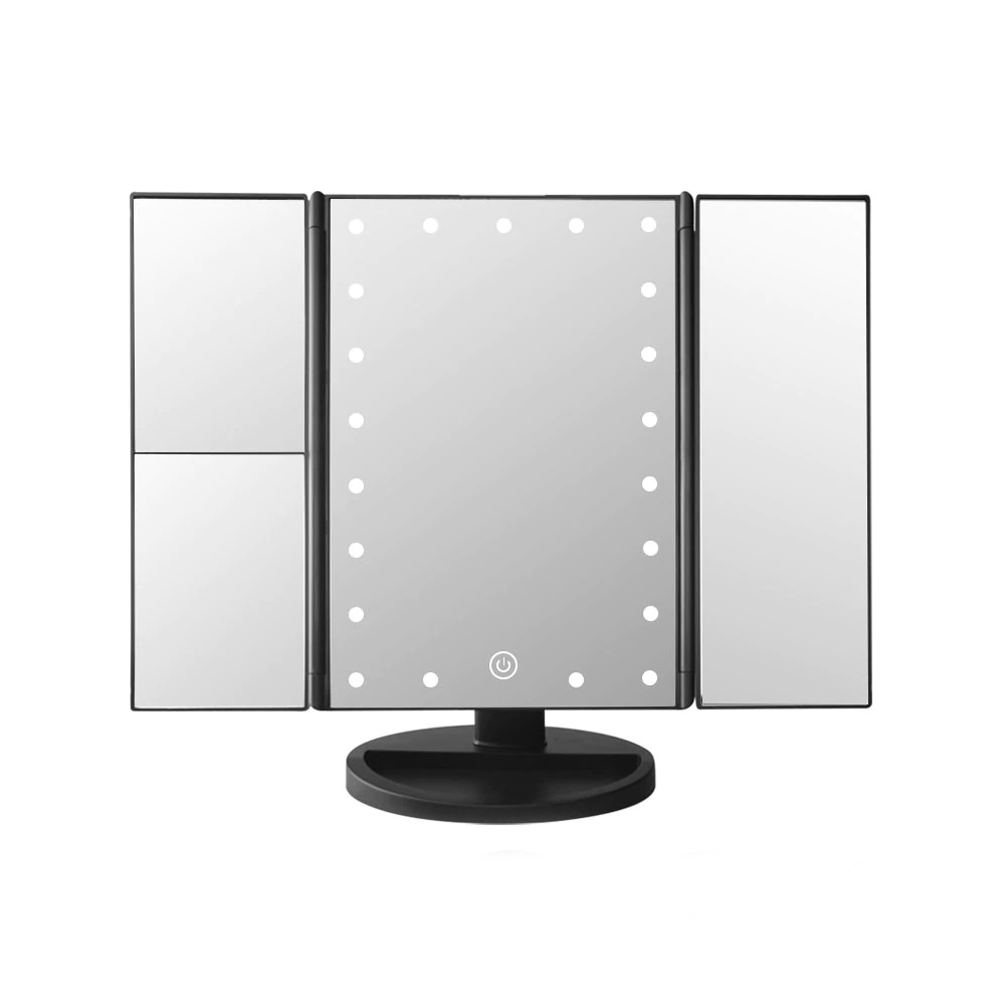 I really like this mirror. I was concern that it might be too small. It's perfect for me.
Christy B.
This is a very nice mirror, it is big and you can see clearly what you're doing.

Carly G.

This mirror was surprisingly amazing right out of the box. It is super high quality.
Shelby A.
FREQUENTLY ASKED QUESTIONS
Are the mirrors made of glass or plastic?
A: The mirrors are made of glass, but the casing is made of plastic.
Does this require any assembly?
A: Yes, minor assembly is required.
What type of power sources does it use?
A: The mirror can be powered using both USB or 4 x AAA batteries.
Does it come with any warranty?
A: SAKSBY.com offers a 30-day money back guarantee on all products sold on SAKSBY.com.