The compact design allows it to be used anywhere at home or in the office.
This egg incubator is pre-assembled with everything you need to get started.
Gift this egg hatcher to your loved ones and share with them the miracle of life.
Equipped with special temperature control technology, this quail egg incubator is fully adjustable when it comes to setting the right temperature for the eggs and has the ability to run between 18-45 degrees celsius.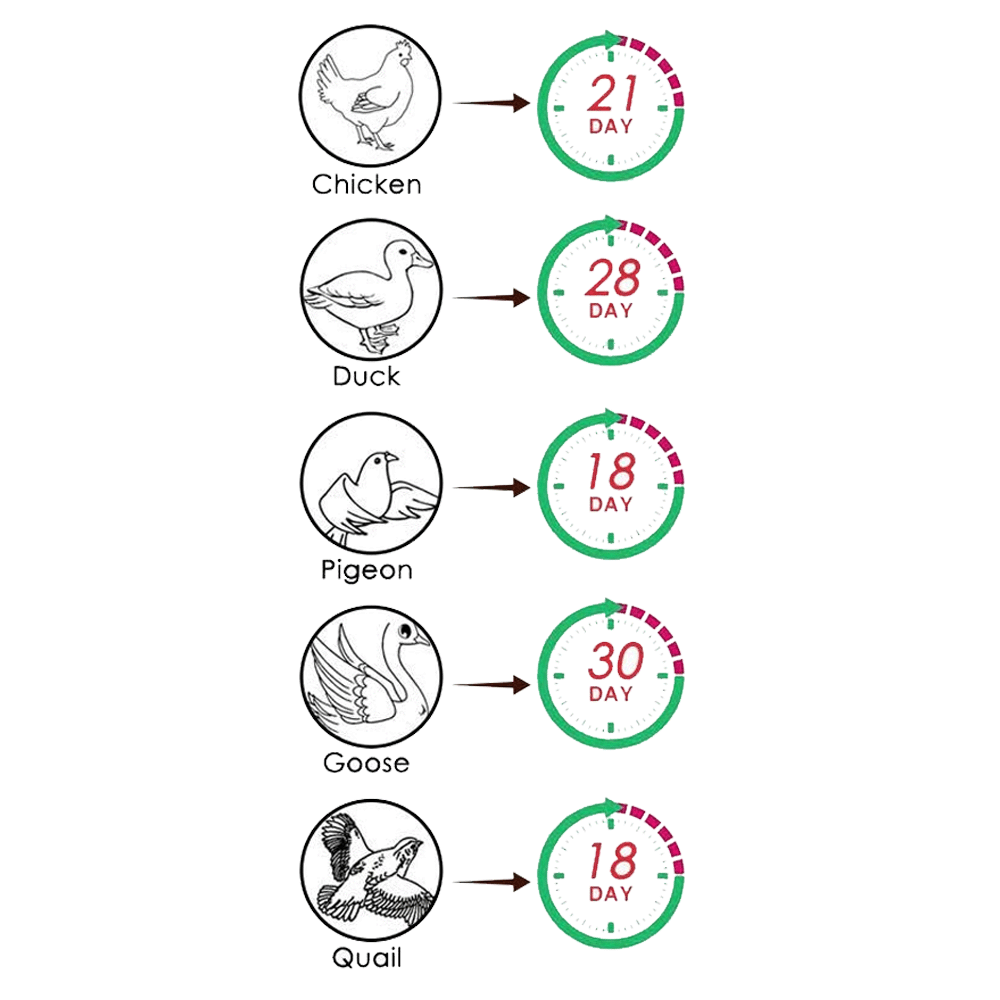 The egg incubator is extremely easy to use and operate, It comes with only a few controls and can be setup in seconds. Simply add water, set a specific temperature, pre-heat in, insert the eggs and start hatching.
Highly recommend this. All eggs hatched on my first time using and all healthy and fine. Very easy and quick hatch.
Tiffany T.
This is a game changer of an incubator. If you have fertile eggs this is a no brainer system. It does everything.
Rachel M.

We've hatched 3 batches of eggs so far and their success rate is better than any other incubator I've used.
Constance J.

FREQUENTLY ASKED QUESTIONS
Is the temperature only measured in celcius?
A: No, it is for standing only.
What is the highest temperature?
A: Yes, a remote controller is included.
Could the automatic turning be switched off?
A: No, there is no setting to turn it off.
Does it come with any warranty?

A: SAKSBY.com offers a 30-day moneyback guarantee on all products sold. In addition, you may purchase our extended warranty.