The portable beer kegerator can be used at home or the office.
Gift this mini kegerator and start enjoy with friends and family.
This kegerator comes with everything you need to tailor your beer.
Equipped with a highly sensitive dispensing faucet, this pressurized growler allows you to pour freshly carbonated beer with a light tap, making it extremely easy to serve your beer at home or at large gatherings.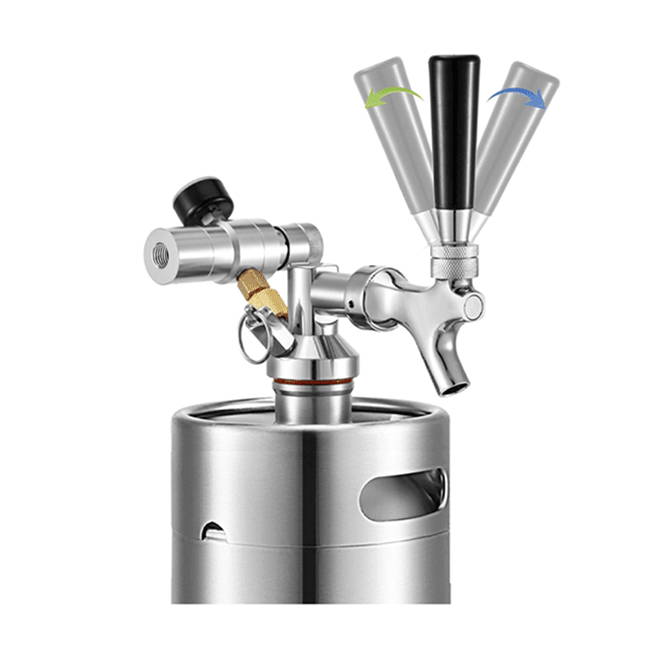 This outdoor kegerator comes in a variety of sizes that range from 68-135 ounces, allowing you to preserve the flavors, aroma, and unique characteristics of your beers or other beverages and enjoy them at anytime.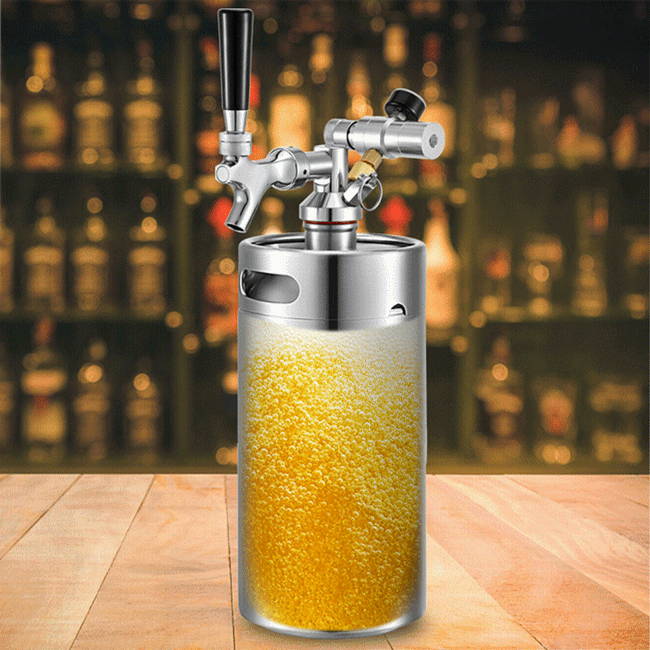 Made with heavy-duty stainless steel, this draft beer dispenser is built to last and is extremely easy to maintain and clean. The material is food-graded and offers you clean beer every time you pour from it.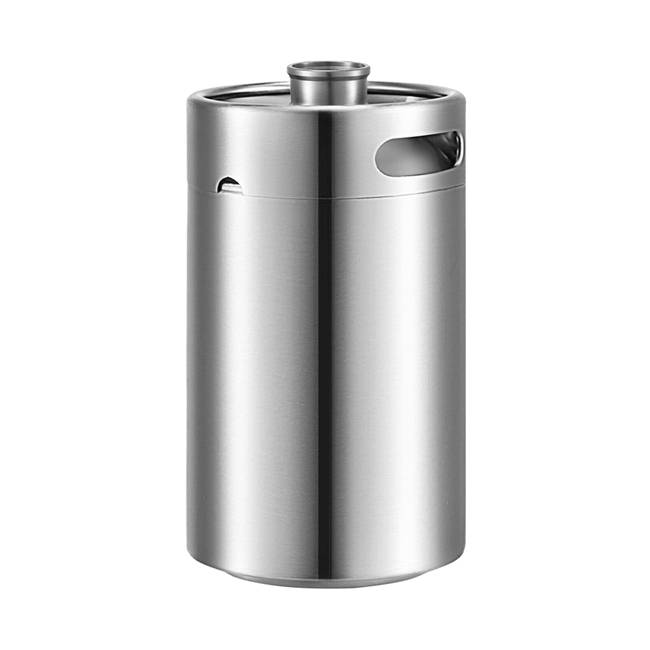 Really like this Mini Keg. Very easy to use and super well built. Have used it for the first time and the beer flows great.
Adam M.
I have to say that I was surprised to see the quality of the keg and valve/tap. Much better than expected.
Greg E.

A very well made product which dispenses favorite craft brews effortlessly. It has been much admired by my friends.
Jim B.

FREQUENTLY ASKED QUESTIONS
Can this be placed into a fridge for cold beer?
A: Yes, the material can withstand cold temperature.
Does it come with the CO2 tanks?
A: No, the CO2 cartridges are not included.
Can it be used to dispense other beverages?
A: Yes, but the quality will depend on the drink.
Does it come with any warranty?

A: SAKSBY.com offers a 30-day moneyback guarantee on all products sold.