The compact design allows you to put it in your car and take it anywhere.
The motorized skateboard comes with everything you need in the box.
Gift this skateboard to someone and share the fun of skateboarding.
Weighing only 12.5 lbs, this powered skateboard is extremely easy to carry and put into storage when it is not being used. The electric mountain board also has a built-in handle that allows you to carry it like a suitcase.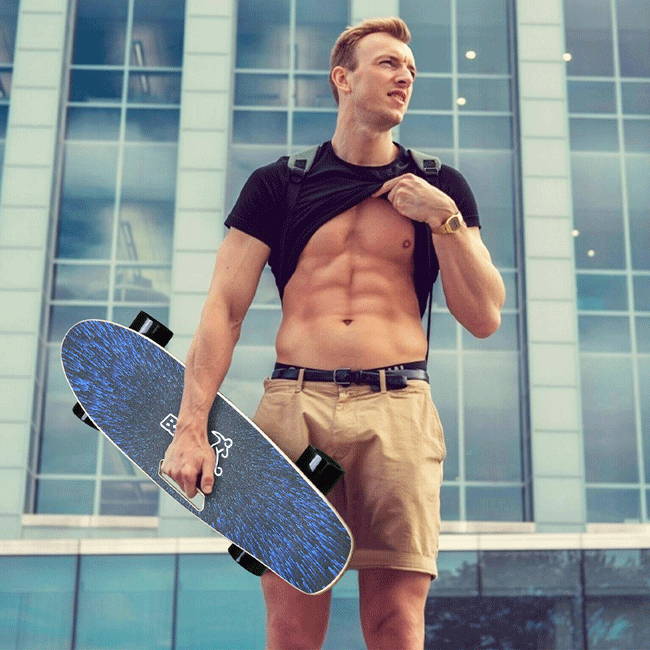 The electric skateboard comes with a easy-to-use wireless controller that allows you to control the board's speed, acceleration and direction. It also displays the board's battery level so you know exactly when it's time to recharge.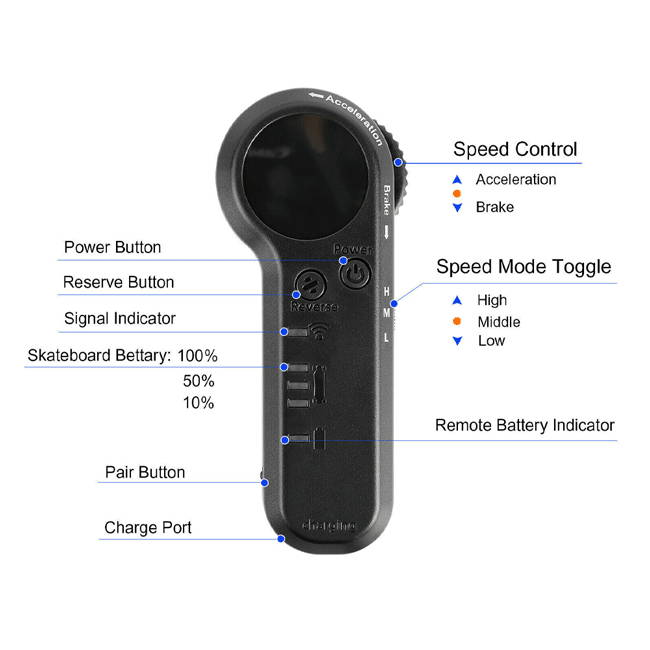 The motorized longboard has 3 adjustable speed settings and can travel to up to 12.4 mph. The board can carry up to 250 lbs and has a total range of 8 miles, giving you the longest and best riding experience ever.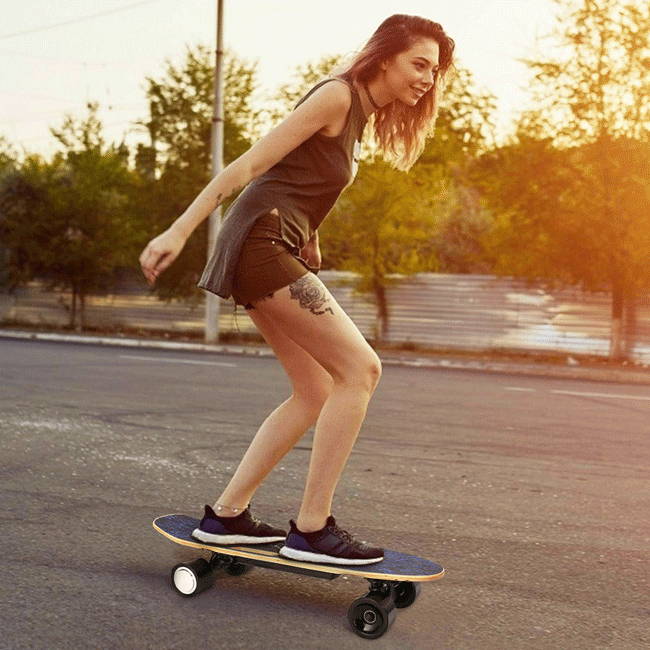 FREQUENTLY ASKED QUESTIONS
How long does it take to charge the battery?
A: Mixed oil (25 Gasoline: 1 Motor Oil).
Does this require any assembly?
A: No, it comes assembled.
What maximum weight capacity of the board?
Does it come with any warranty?
A: This product is back by a 30-day money back guarantee and a 1 year manufacture warranty. In addition, you may also purchase our extended warranty for greater coverage.