Drive this RC car anywhere at home, in the office, or in the open.
Let your kids have a blast with this high performance RC vehicle.
Gift this to your friends and start racing each other at the park.
This fast remote control car features a lightweight fiber composite chassis that is designed for exceptional rigidity and enormous ground clearance and could withstand high impact collisions and rough terrains.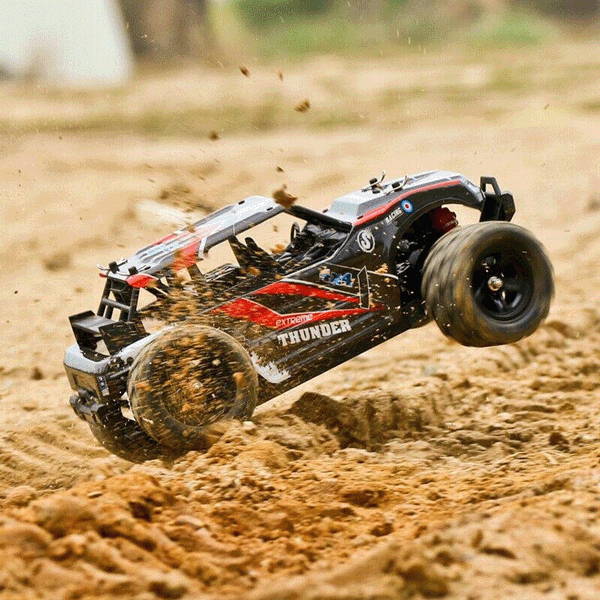 The size of this 4WD RC car makes it perfect for both indoor and outdoor racing and its strong shockproof exterior shell can be completely removed and easily cleaned, keeping it nice and shinny.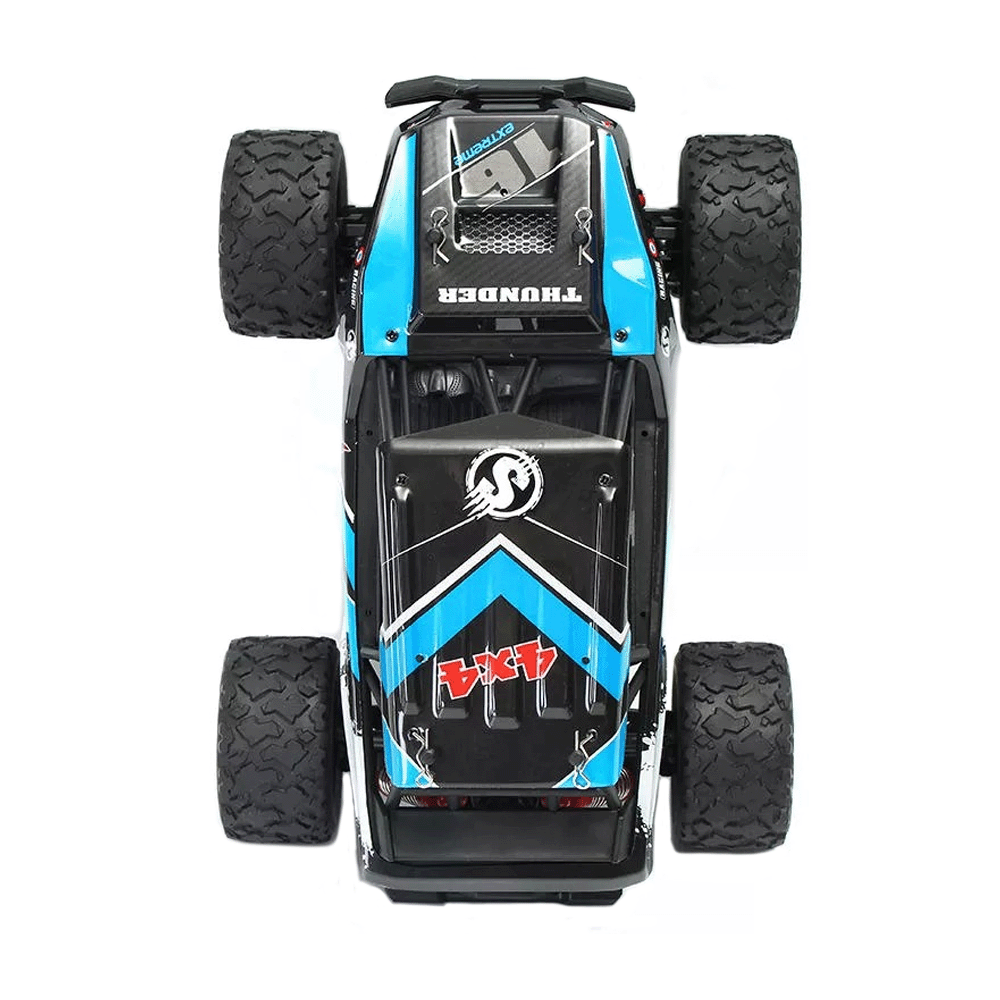 To harness the power of the 380 electric motor, a high-performance waterproof XL-5 electronic speed controller is bolted into the heart of the Thunder, thereby, allowing it to accelerate and decelerate with zero lag.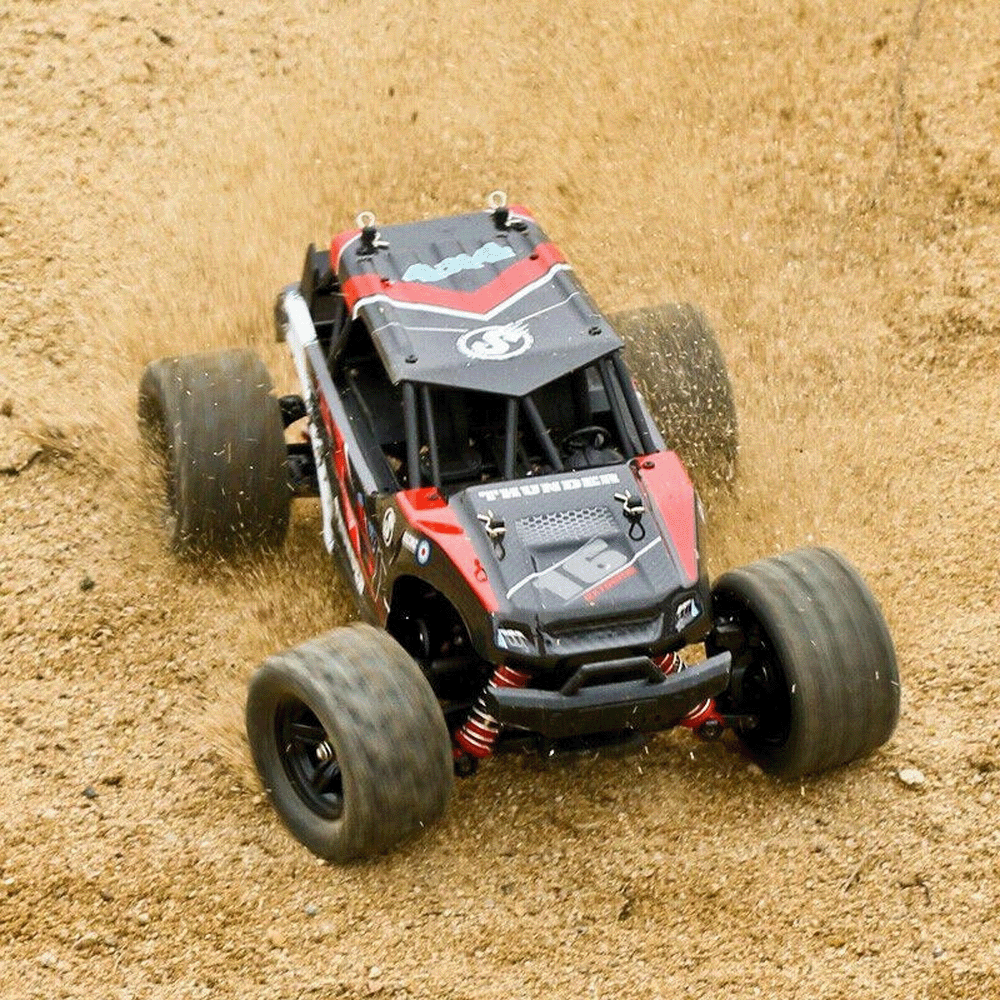 The Thunder is one monster truck that doesn't know when to quit! Crushing cars, catching big air and popping wheelies have never been this much fun. This explains why it appeals to all ages and is the #1 choice for gifting.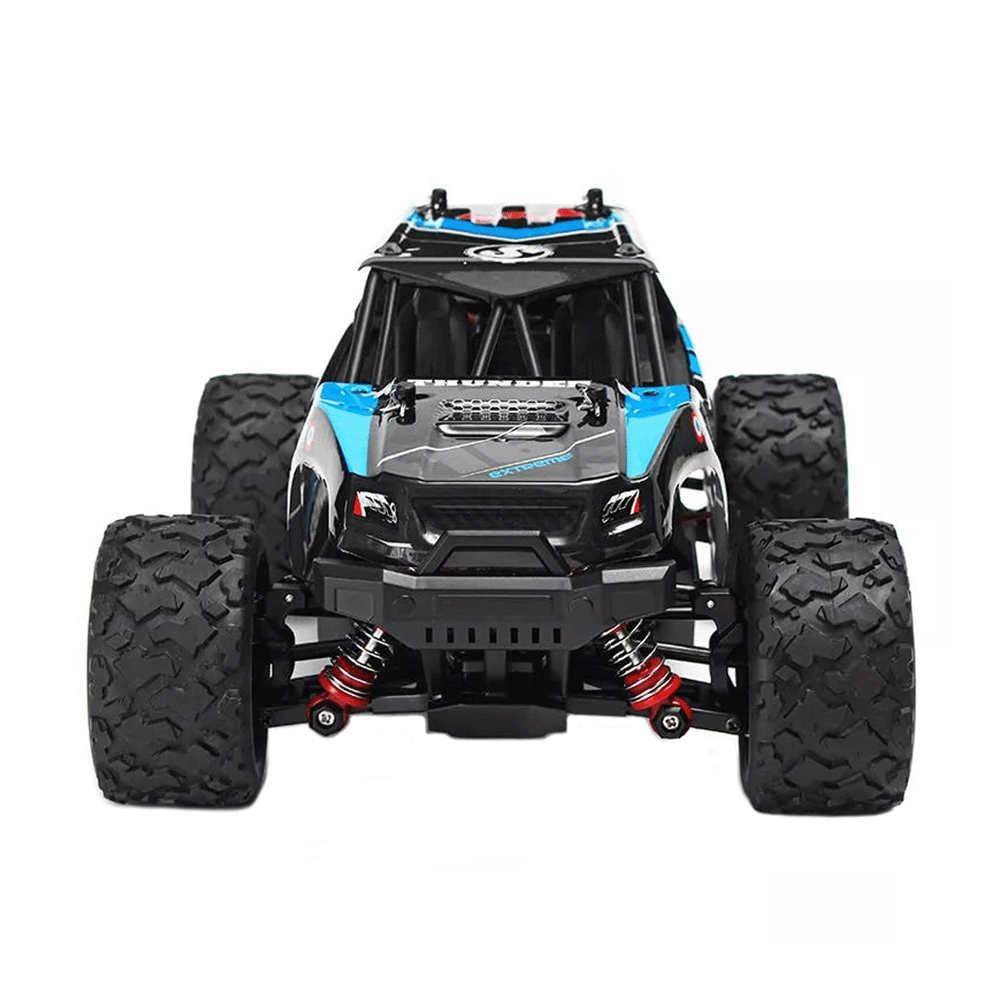 FREQUENTLY ASKED QUESTIONS
What is the range of the remote controller?
A: The maximum range is 80 meters.
Does this require any assembly?
A: No, it comes assembled.
What is the running time on the batteries?
A: When fully charged, this remote control car can run up to 20 minutes.
Does it come with any warranty?
A: SAKSBY.com offers a 30-day money back guarantee on all products sold on SAKSBY.com.