This grill gazebo is a perfect addition to your existing outdoor furniture.
The ultra-thick polyester canvas is 100% fire, UV & water resistant.
Gift this to friends and family and let them enjoy spending time outside.
Standing tall above the ground, this luxurious BBQ grill gazebo tent is extremely easy to setup and requires little maintenance. It is large in size and will fit you, your buddies and all your BBQ accessories underneath it with ample of space left.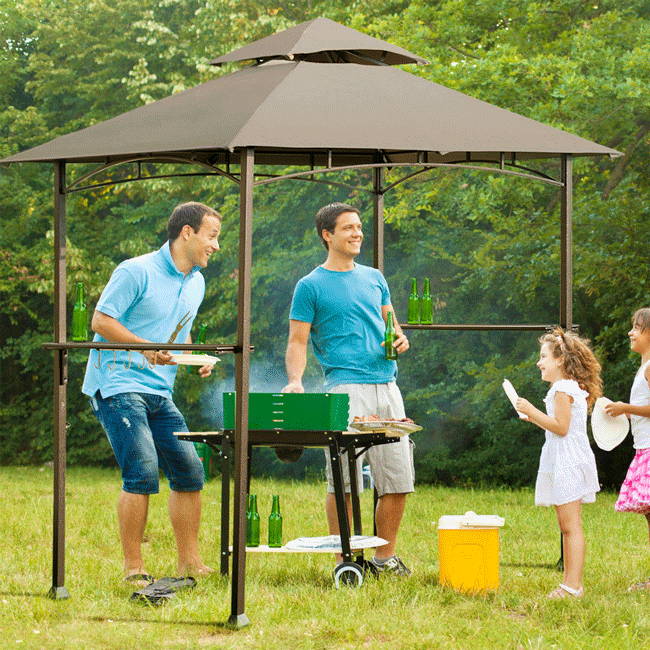 The 4 heavy-duty ground stakes anchor the grill tent securely to the ground and does not require any additional supports. This makes assembly and disassembly a breeze and can be done in minutes.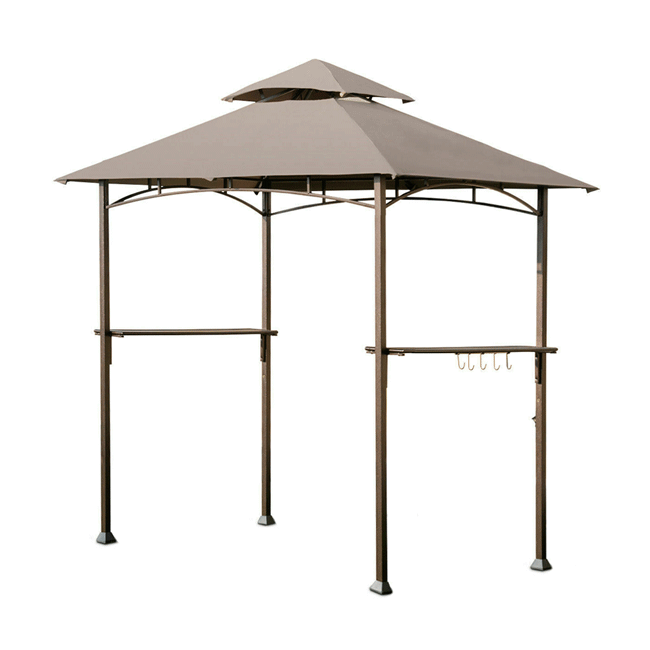 Use this barbecue gazebo to shelter your guests and enjoy together the wonderful conversations, food and scenery. The patio grill tent is equipped with 2 metal shelves and hooks for you to store your grill accessories.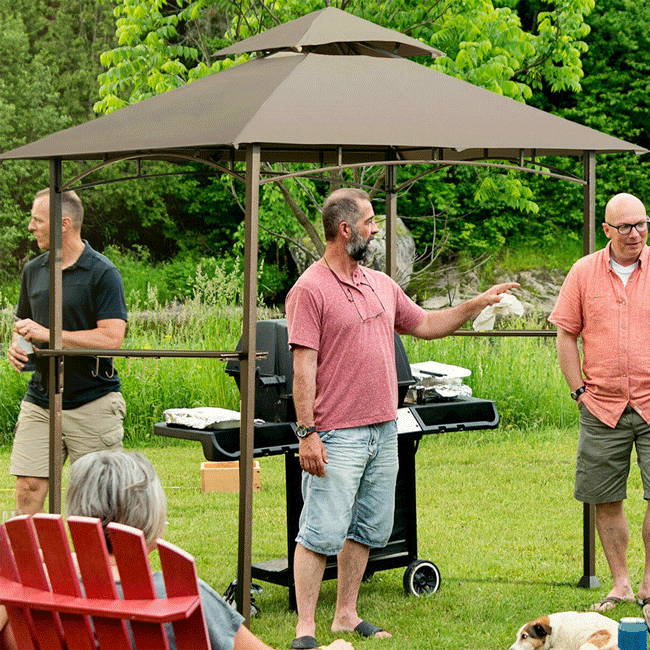 I was able to assemble this alone without any major issues. It looks great and is very sturdy, even in the wind.
Bella H.
Very good product for the back yard BBQ. Perfect size, easy to assemble and is also extremely sturdy.
John Y.

I absolutely love it I've received numerous compliments! It has survived a bad rain storm! I truly love it.
Kelly B.

FREQUENTLY ASKED QUESTIONS
Does it have hooks for grilling accessories?
A: Yes, it comes with 5 hooks.
Can it stay up year round?
A: For a longer lifespan, we recommend placing it into storage during extreme whether conditions.
Are there any lights inside the grill canopy?
A: No, it does not come with any lights.
Does it come with any of warranty?

A: SAKSBY.com offers a 30-day moneyback guarantee on all products sold.