Use this smoker to cook your favorite meat at home or outdoors.
The high temperature adds an extra layer of taste to your cooking.
Gift this to friends and barbecuing together at a camp site.
This vertical smoker features 2 cooking racks with a cooking surface that can accommodate large pieces of meat, vegetables and ribs. It features an iron support with sturdy hooks that is strong enough to hang various meats inside the lid.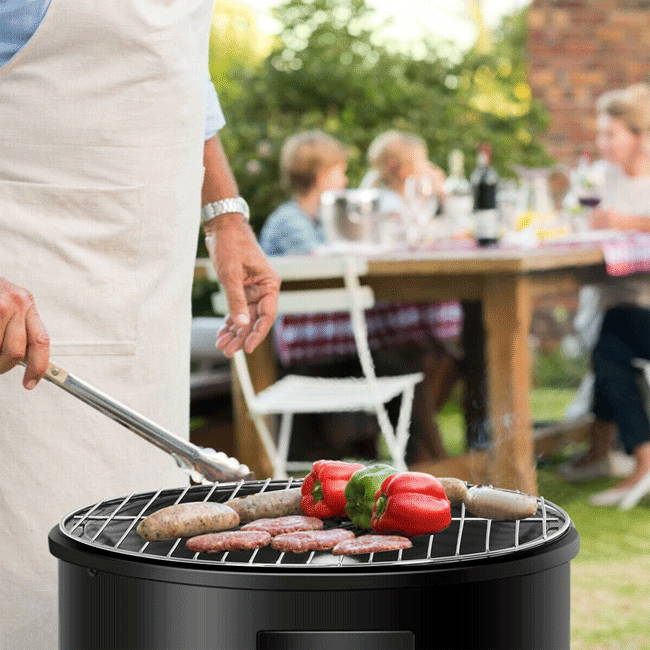 The main body of the smoker is divided into multiple layers. The bottom section can be used as a fire pit, while the upper layers is ideal for steaming, grilling, baking or roasting.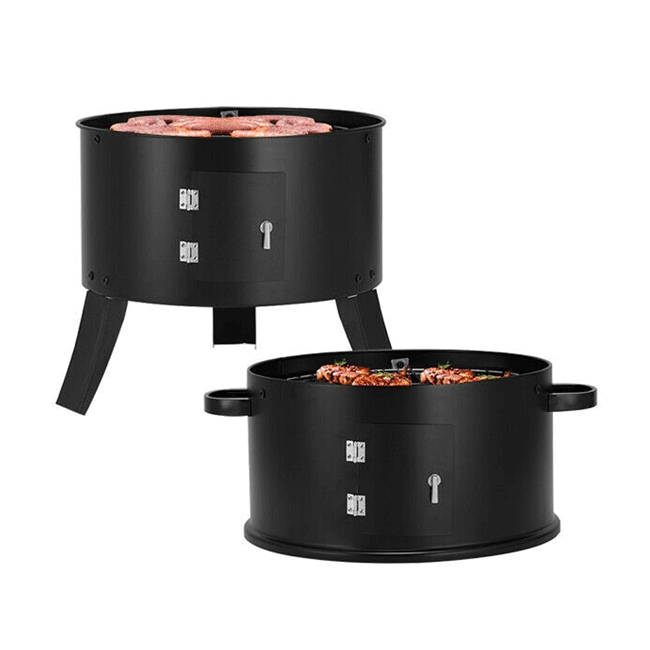 With exquisite craftsmanship and elegant style, this portable smoker is excellent for parties, camping, seaside barbecue, backyard and other fun gatherings. Unlike traditional smokers, this one, in particular, is easy to disassemble and store.
FREQUENTLY ASKED QUESTIONS
Can the middle portion be removed permanently?
A: Yes, it can be operated without the middle section.
Does this require any assembly?
A: Yes, minor assembly is required.
Do I need to season this smoker before first use?
A: No, it does not require any seasoning and it ready for use right out of the box.
Does it come with any warranty?
A: SAKSBY offers a 30-day money back guarantee on all products sold on SAKSBY.com. In addition, it comes with a one year manufacture warranty.