The lightweight design of this heater allows for easy transportation.
Enjoy having instant heat without needing to burn gas or use propane.
Gift this patio heater to someone who needs additional warmth.

Unlike traditional infrared heaters, ours features multiple safety mechanisms that prevent overheating, tipping or electrical shock due to water leaking on to the internal components. This way, you can enjoy true warmth while staying safe.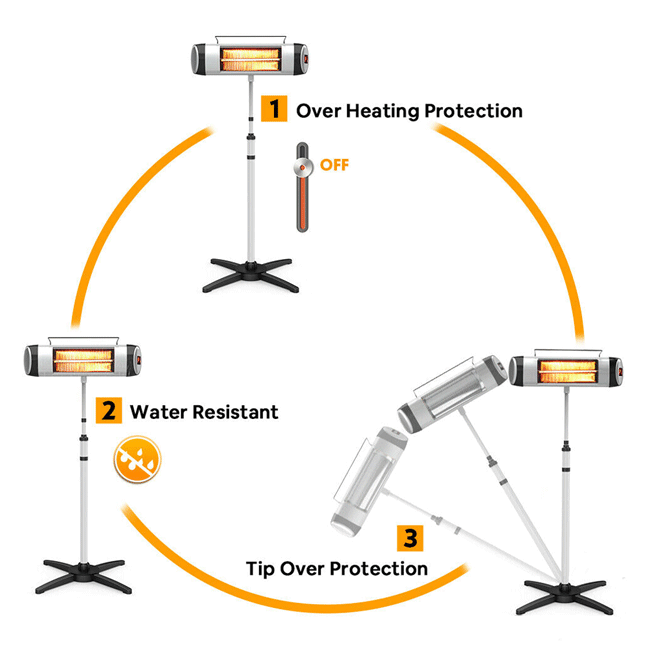 Equipped with a high power 1500 watt element, the portable heater requires only 3 seconds to heat up and start warming your surround area. This is especially useful for large events where extra warmth against the cold is needed.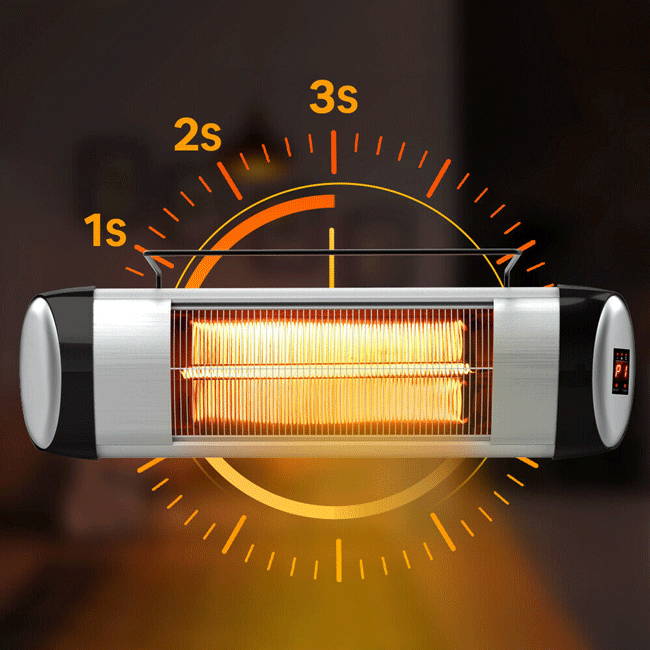 For your added convenience, the infrared outdoor heater can be adjusted vertically to accommodate different heights so you and your loved ones could enjoy the warmth while sitting or standing and tailor the heat to suit your comfort level.
FREQUENTLY ASKED QUESTIONS
What is the maximum coverage of this heater?
A: Up to 225 square feet.
Does this require any assembly?
A: Yes, minor assembly is required.
Is the infrared heater suitable for indoor use?
A: Yes, it is suitable for both indoor and outdoor use.
Does it come with any warranty?
A: This product is back by a 30-day money back guarantee and a 1 year manufacture warranty. In addition, you may also purchase our extended warranty for greater coverage.