The chimney fire pit operates without the need of harmful gases.
This fireplace produces natural heat that comes from the wood.
Gift this to your friends and share the warmth of natural fire.
Whether you have it placed in your front or back lawn, this fit pit with wooden logs is a perfect fit and completely stands out from the rest of your outdoor furniture. It is ideal for small areas and can be easy repositioned to match your garden.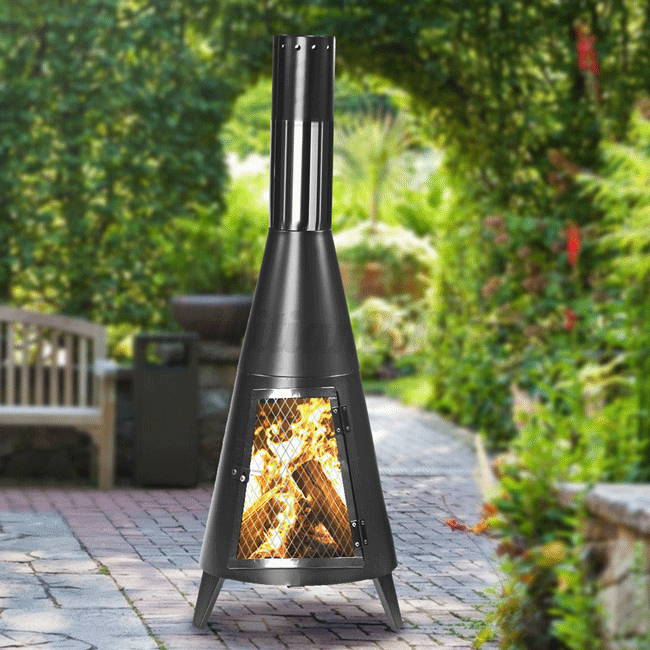 The beautiful meshed steel door keeps all the excessive ash and dust contained inside the grate and away from people and nearby furniture, allowing you and your loved ones to experience truth warmth without creating a mess.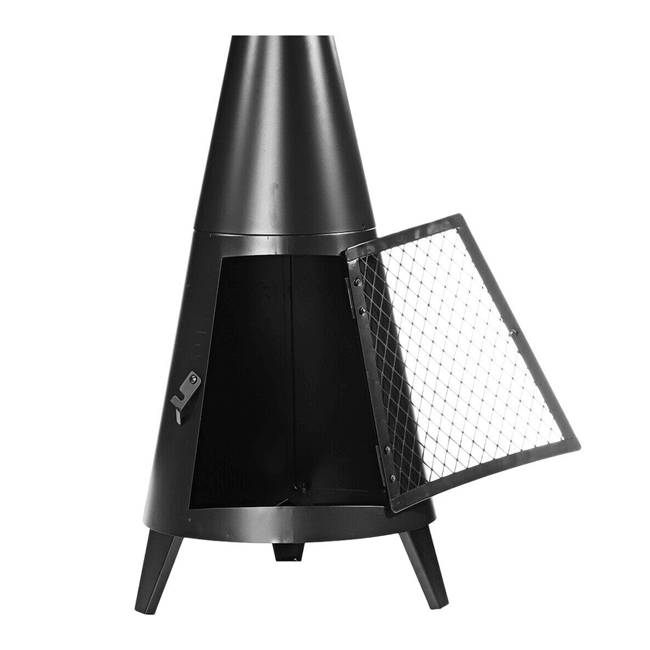 FREQUENTLY ASKED QUESTIONS
What is the total diameter of the fire crate?
A: The base diameter is 15.0".
Does this require any assembly?
A: Yes, minor assembly is required.
Is the exterior of the fireplace rust coated?
A: It is made of premium quality iron that can withstand high temperatures for a long duration of time.
Does it come with any warranty?
A: SAKSBY offers a 30-day money back guarantee on all products sold on SAKSBY.com. In addition, it comes with a one year manufacture warranty.