This depth finder is extremely easy to use and requires no assembly.
The locator could work up to 5 hours without needing new batteries.
Gift this to friends and enjoy a fruitful fishing experience together.
This kayak fish finder can be used in many different occasions to suit your fishing needs, making it a perfect tool for every fishing enthusiast looking to accurately track their prey's every move.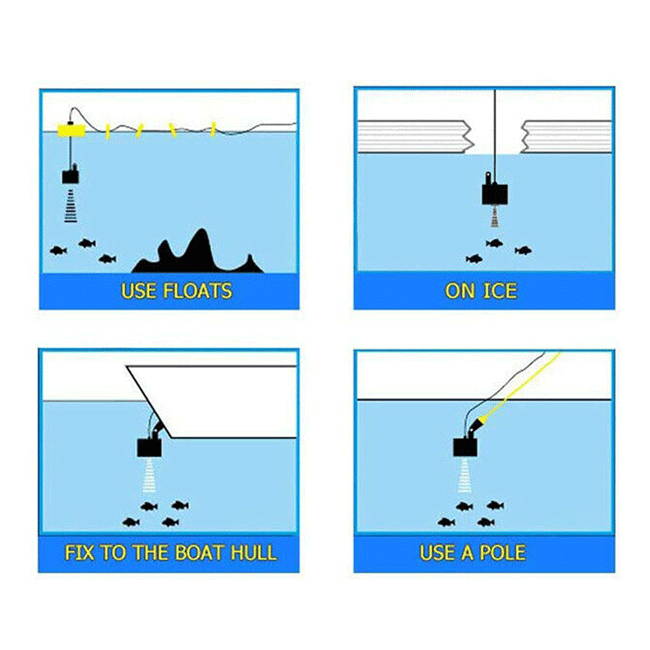 With a depth range of 328 feet, our fish finder is suitable for both amateur and professional fishermen. The device is super lightweight and will fit in even the smallest compartments on a boat or toolbox.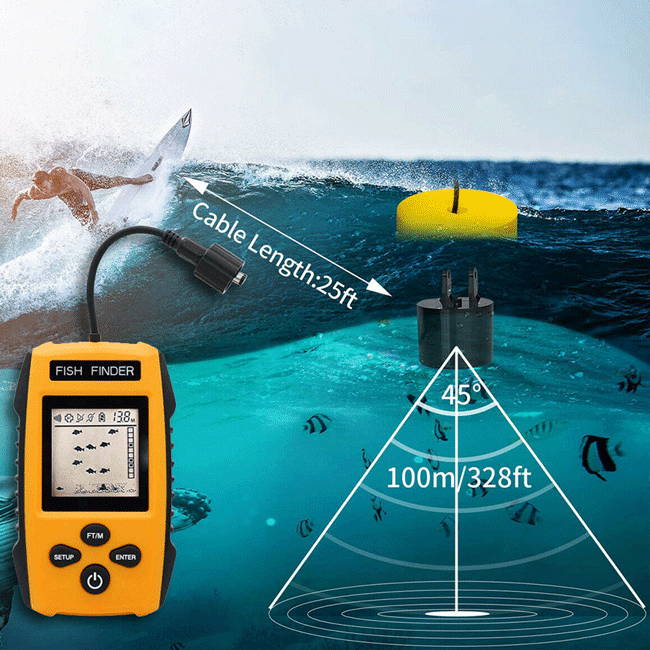 Use this gps fish finder when travelling in the ocean, on a river or kayak, the options are endless. Once a fish is found, it will automatically alert you of the detection and will give you a precise reading of the fish's whereabouts and properties.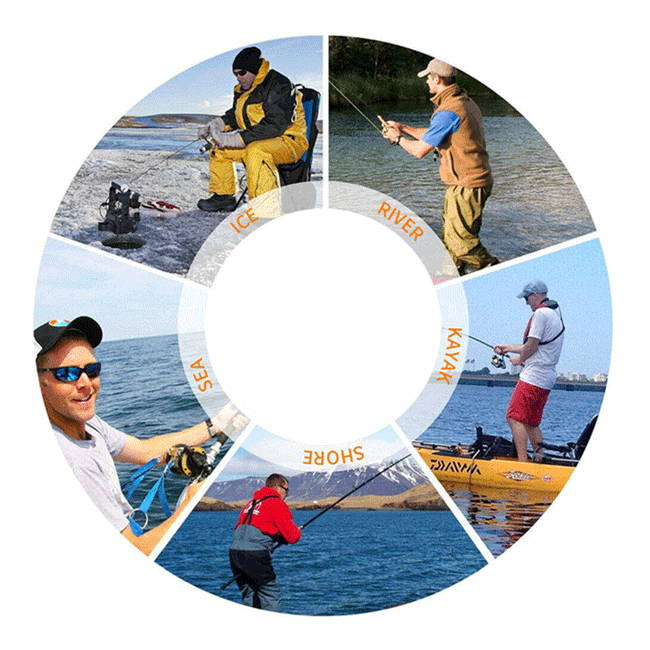 FREQUENTLY ASKED QUESTIONS
What kind of information will this unit show?
A: Fish Location, fish size, weed location, fish depth, water depth, etc.
Does this require any assembly?
A: No, it comes assembled.
Is this portable fish finder wired or wireless?
Does it come with any warranty?
A: This product is eligible for a 30-day money back guarantee. In addition, you may purchase our extended warranty for additional protection.