The compact size of this washer dryer makes it ideal for dorms, apartments, RV's and small families.
It comes preassembled and requires no assembly, making it super convenient to use and operate.
Help your friends and family enjoy cleaner and better smelling clothes all year round without any hassles.
This lightweight portable washer and dryer combo can wash and dry clothes simultaneously, thereby, saving you time and making the entire laundry process more efficient. Simply put in your clothes, set the timer and let it transform your clothes to look and smell new again.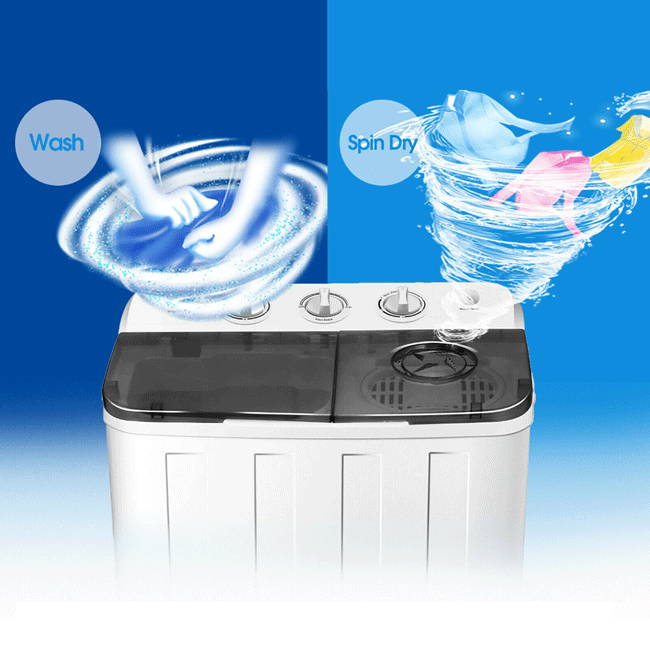 The operation of this mini apartment size washing machine is extremely easy and allows you to customize your own washing and drying preferences. Plus, the controls are non-digital, making it unlikely to break and last for years to come.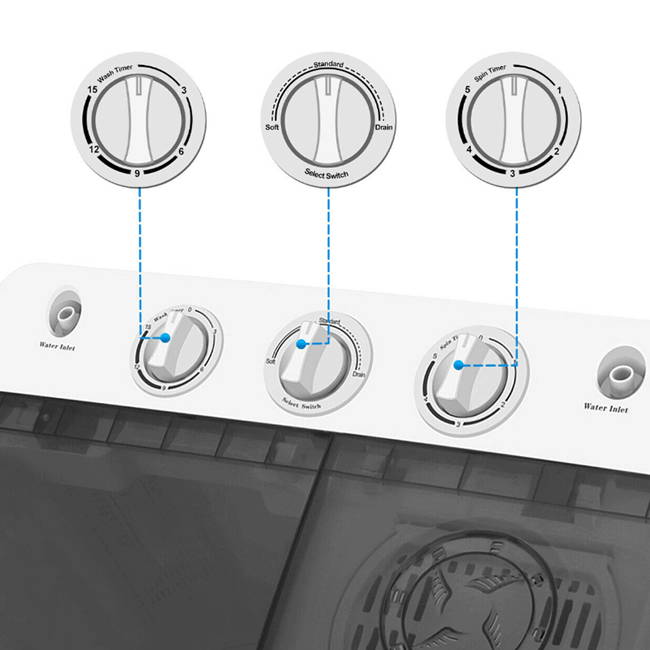 This is the best investment ever. I washed and dried what would have been 3 loads of laundry in under 30 min.
Colleen B.
This machine has exceeded expectations. You can only wash a few articles of clothing at a time, but it does a great job.
Holly H.
It definitely was the Best Buy I've ever made! I was washing clothes by hand with no running water.
Danielle B.
FREQUENTLY ASKED QUESTIONS
How many clothes can I fit in the washer?
A: The washer capacity is 10.0 lbs and the dryer capacity is 6.6 lbs.
Does it require any assembly?
A: No, everything is pre-assembled and ready to go out of the box.
Is a pump required to drain the water out?
A: No, it uses gravity to drain the water.
Does it come with any warranty?
A: SAKSBY.com offers a 30-day moneyback guarantee on all products sold. In addition, there is a 3 year manufacture warranty.