Precision-crafted with soft material that ensures maximum comfort.
Can be used as a portable bed due to its ultra soft exterior fabric covering.
Gift this to friends and let them enjoy an ultimate relaxing experience.
Whether you are looking for a massage or wanting to offer someone a massage, this massage table bed is a perfect choice and doesn't take up much space. In fact, it can be folded up put into storage when not being used.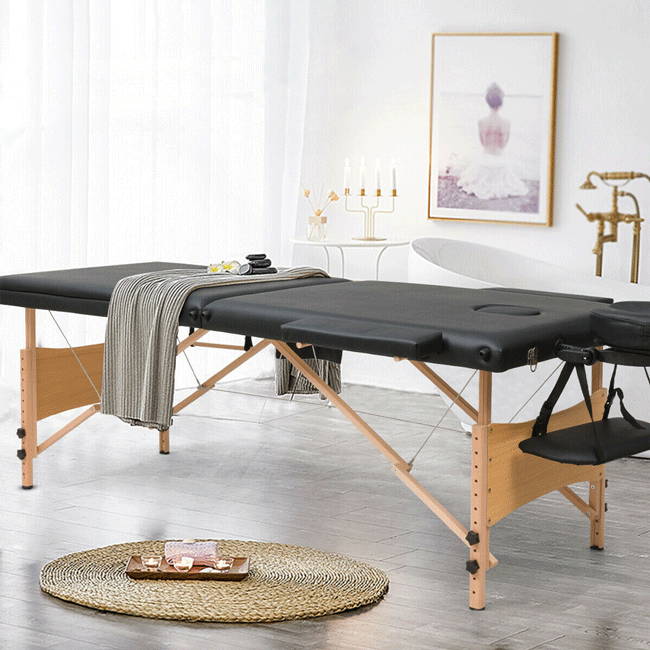 This uniquely designed massage table is suitable for both males and females and screams comfort from all sides. The soft, delicate spongy texture provides a cozy surface to rest your body on.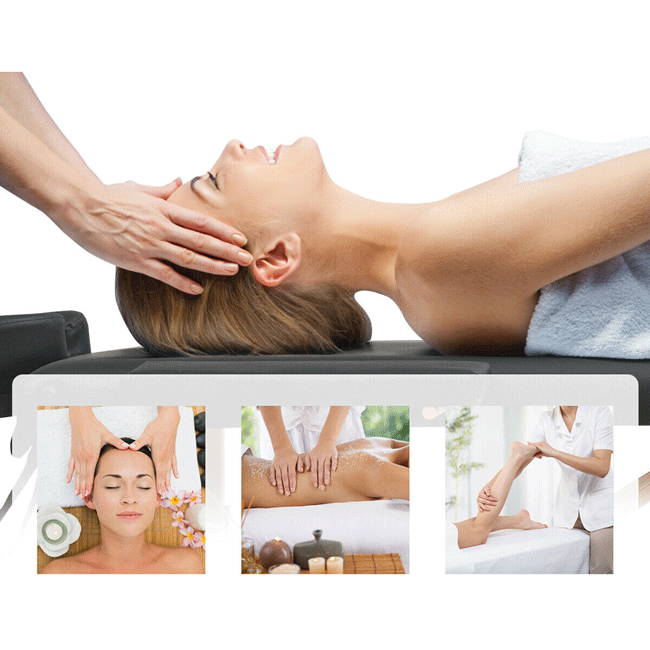 Featuring a built-in side storage bag, detachable armrest, towel hanger and an adjustable footrest, you can be confident that this massage table includes everything you need to meet all your massage needs and offer you an unforgettable experience.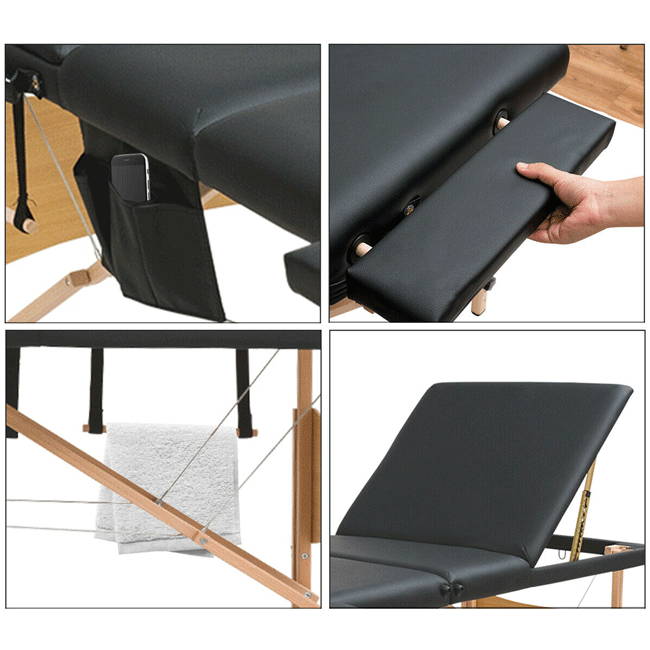 The only regret we have about this purchase is that we did not buy it years ago.
Bernard M.

I think it's a great table for the price. It has everything you need to get started.
Bradford G.

This is truly a very nice massage table. It is surprisingly easy to unfold and set up.
Harbin J.

FREQUENTLY ASKED QUESTIONS
What is the table's maximum holding weight?
A: This table can hold up to 250 Kg or 550 lbs.
Is the bed's height adjustable?
A: Yes, the bed's height can be adjusted via the side knobs. The maximum height is 34".
Does it come with replacement cover sheets?
A: No, the bed sheets are not included.
Does it come with any warranty?
A: SAKSBY offers a 30-day money back guarantee on all products sold on SAKSBY.com.