The plasma cutter is lightweight and can be used anywhere at home.
Featuring 50A of cutting power, it can cut virtually through anything.
Gift this to friends and family help them reduce their time cutting.
This plasma cutting machine features a sturdy handle at the top that allows for easy mobility and for it to be carried to anywhere within your home or workplace, making it easy to work in compact and remote spaces.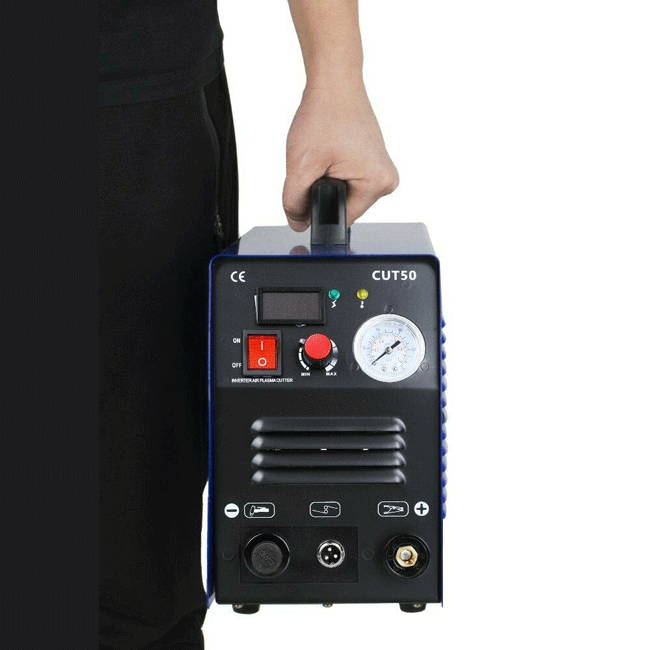 Unlike traditional oxyhydrogen cutting machines, this plasma cutter is more secure, cost-effective and easier to use. Its fine nozzle allows you to easily cut metals of up to 0.5 inch thick without any issues.
When not in use, the inverter plasma cutter automatically goes to standby mode, which not only reduces power consumption but also ensures that it is not turned on when no one is around it, keeping your work area completely safe.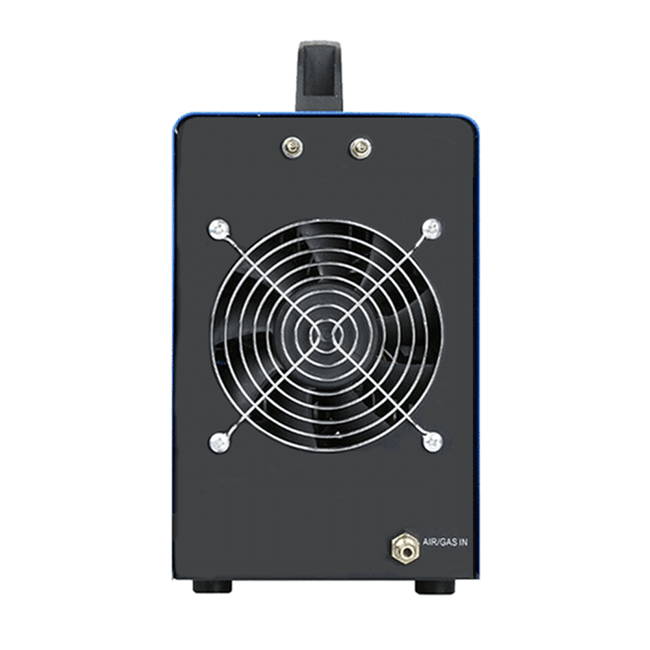 FREQUENTLY ASKED QUESTIONS
Does this cutter feature a built-in compressor?
A: No, you would need to purchase the air compressor separately.
Can this machine do weld work?
A: No, it does cutting only.
What is the maximum current this can output?
A: It could output a maximum of 50 amps.
Does it come with any warranty?
A: SAKSBY offers a 30-day money back guarantee on all products sold on SAKSBY.com. In addition, you may purchase our extended warranty.