Use this compact bathtub anywhere & anytime at home or the office.
This bathtub is 100% hassle-free and requires zero installation work.
Gift this to friends or family and share the beauty of bathing indoors.
Let your body ooze into warm water while you enjoy working from home or watching your favorite movie. This collapsible bathtub is extremely comfortable and features multiple massage rollers at the bottom, offering the perfect experience.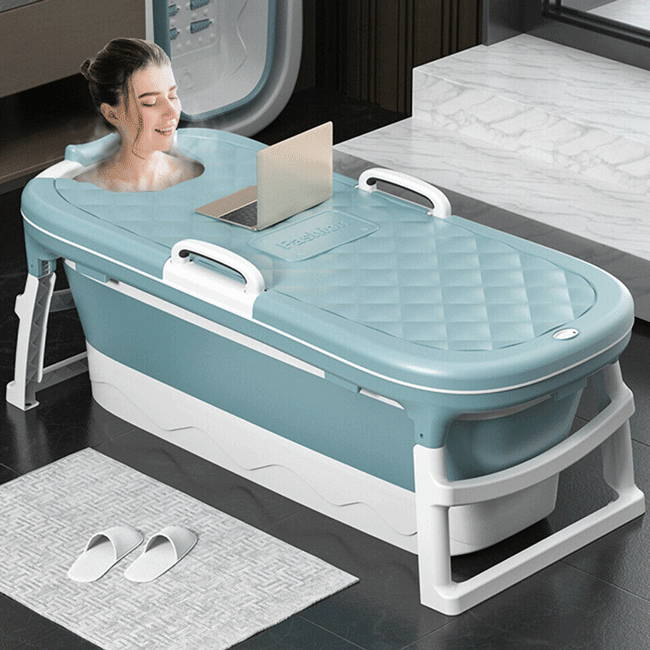 Unlike traditional bathtubs that are uncollapsible and can't be stored away. This portable tub can be folded up and placed into storage to preserve space. This way, you can move it anywhere you like without any problems.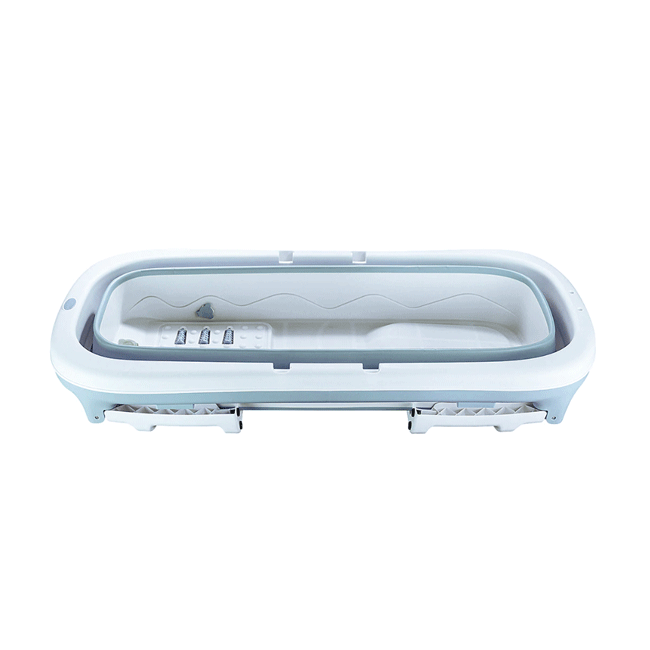 Made with ultra thick BPA and lead-free material, this portable folding bathtub is extremely safe to use and can sustain high heat temperature, making it complete harmless to your body and that of your loved ones.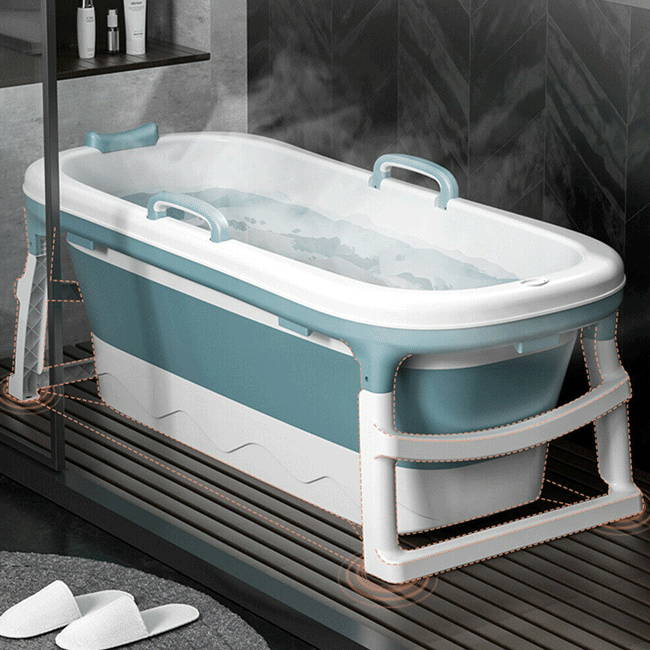 FREQUENTLY ASKED QUESTIONS
Does the bathtub come with a drainage pipe?
A: Yes, it comes with a drain pipe.
Is this suitable for little children?
A: We recommend having additional supervision when children are using it.
What is the total back incline of this bathtub?
A: It has an incline of 108 degrees.
Does it come with any warranty?
A: SAKSBY offers a 30-day money back guarantee on all products sold on SAKSBY.com.