The compact design allows you to put it in your car and take it anywhere.
Gift this to someone you know and help them improve on their shots.
It comes fully assembled, making it extremely easy to use and setup.
Weighing only 40 pounds, this lightweight tennis ball shooter is easy to put in or take out of your trunk. It features two large 6 inch wheels and an extension handle that make moving over grass and curbs a breeze.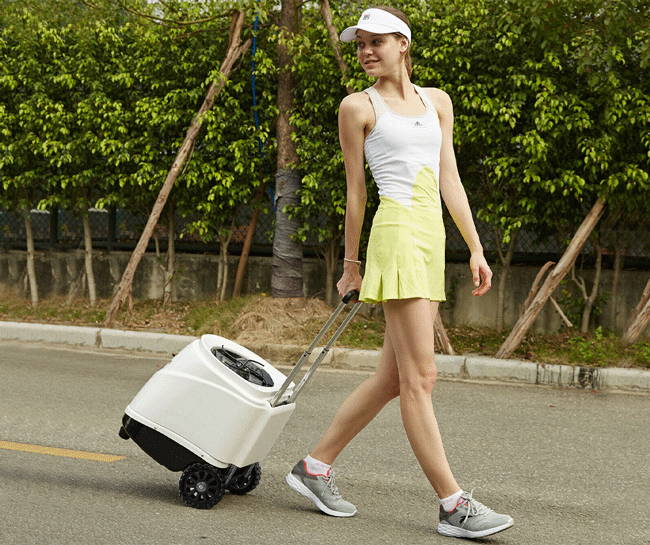 Unlike traditional tennis ball machines, this ball machine allows you to conveniently control the serving speed, frequency and angle directly from your smartphone. This way, you can maximize the amount of practice time.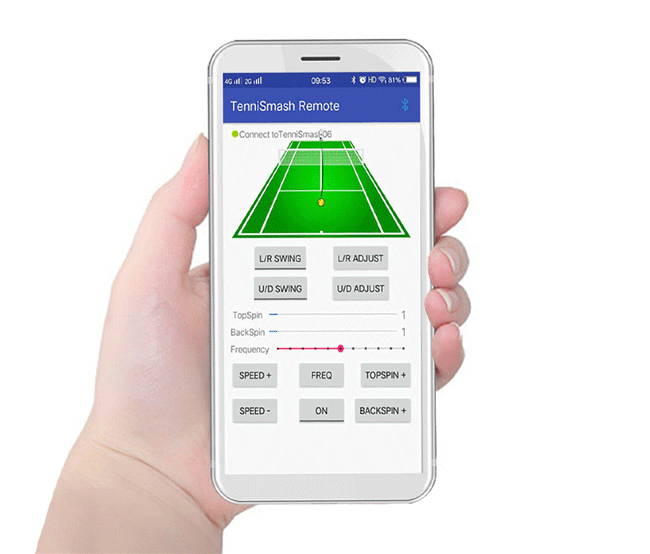 The ball hopper can hold up to 150 balls and is fully detachable, making it extremely easy to put into storage when not in use. Nonetheless, it comes with high traction rubber feet that make it stable and wobble-free when placed in your trunk.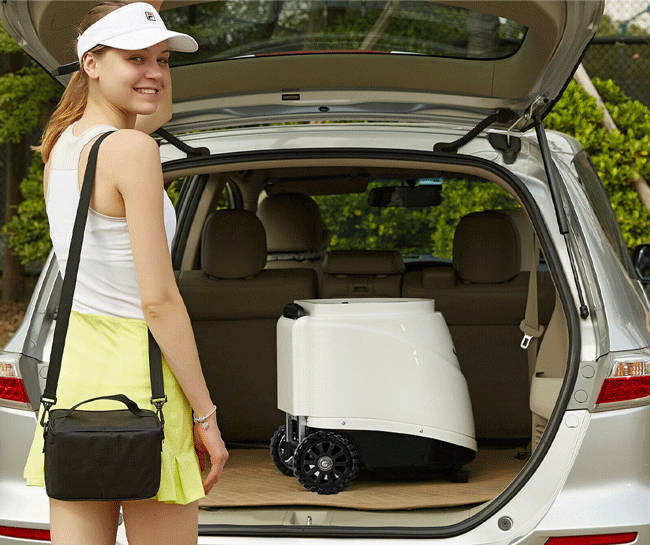 FREQUENTLY ASKED QUESTIONS
Does it come with a rechargeable battery pack?
A: Yes, it comes with a rechargeable battery pack that can last up to 8 hours.
Does this require any assembly?
A: No, it comes assembled.
What kind of wireless connections does it use?
Does it come with any warranty?
A: SAKSBY offers a 30-day money back guarantee on all products sold on SAKSBY.com.