The compact design allows you to take it with you wherever you go.
The material is made to last and can withstand extreme conditions.
Gift this to someone you know and help them move around easier.
Measuring 31.0 inches wide, this wheelchair ramp features a non-skid surface and a pair of raised edges that prevent users from sliding or falling off the edge of the portable handicap ramp.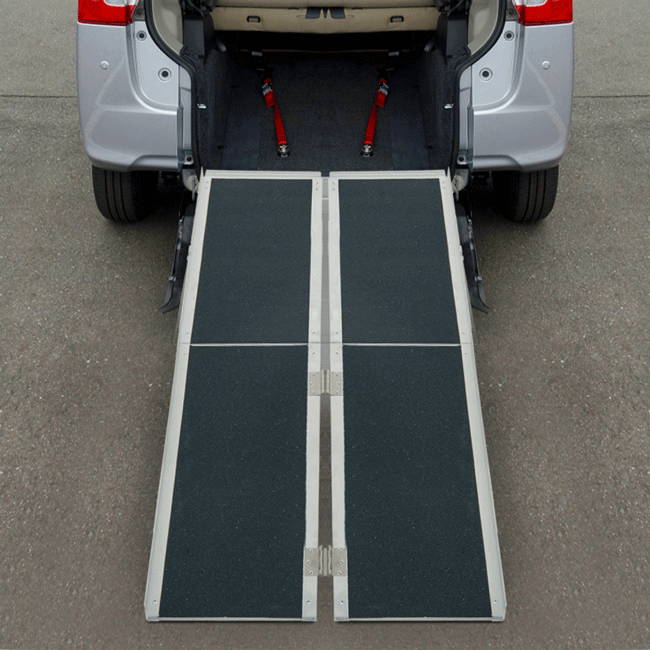 The portable wheelchair ramp can be setup anywhere at home or in the public. Simply unfold the ramp, lay it on the edge of the elevated surface and start wheeling your wheelchair up and down completely hassle free.
FREQUENTLY ASKED QUESTIONS
Could the ramp be used without anchoring it?
A: Yes, the back of the lip is padded with anti-slip rubber that prevents slippage.
Does this require any assembly?
A: No, it comes assembled.
What this the ramp's maximum weight capacity?
Does it come with any warranty?
A: This product is back by a 30-day money back guarantee. In addition, you may also purchase our extended warranty for greater coverage.