This portable gym mat is compact and can be folded for easy mobility and storage at home or in the office.
The ultra soft non-toxic material makes it suitable for children of all ages and requires no assembly.
Gift this thick yoga mat to your loved ones and let them practice and exercise anywhere at anytime.
With multiple velcro straps located around the bottom of the mat, this foldable home gym mat can be put together to maximize that amount of floor space for exercises, poses or stretches.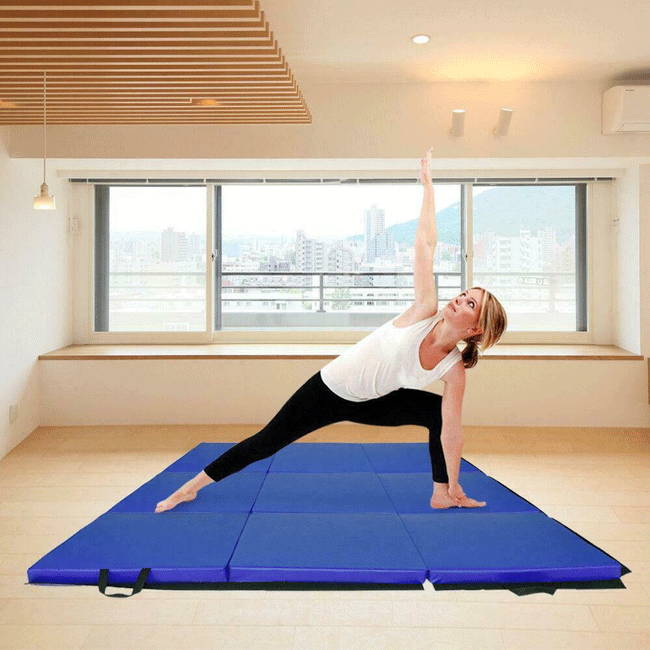 Use this non-slip surface floor mat to practice, exercise and take your flexibility to the next level. This high-quality mat is ideal for activities such as yoga, aerobics, pilates, martial arts and much more.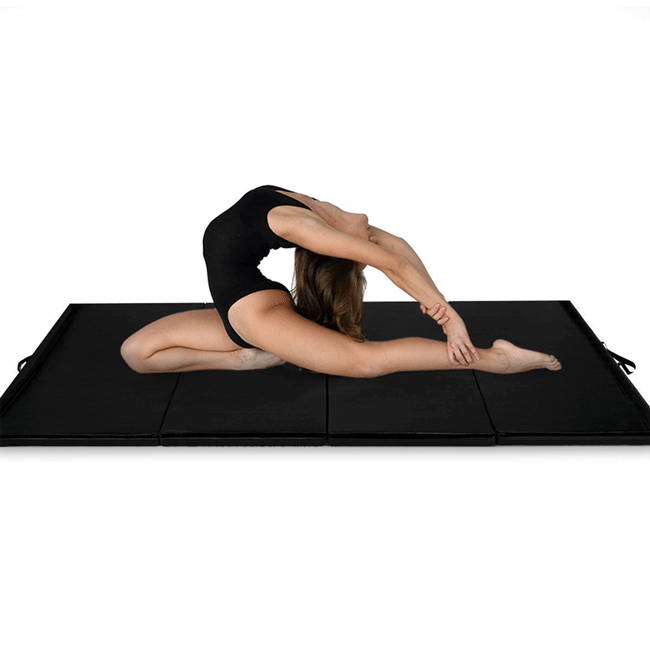 The surface is constructed using lead-free 18 ounce puncture-proof and non-absorbent vinyl. This material not only increases the overall absorption of the mat, but it also prevents the mat from moving around with being used.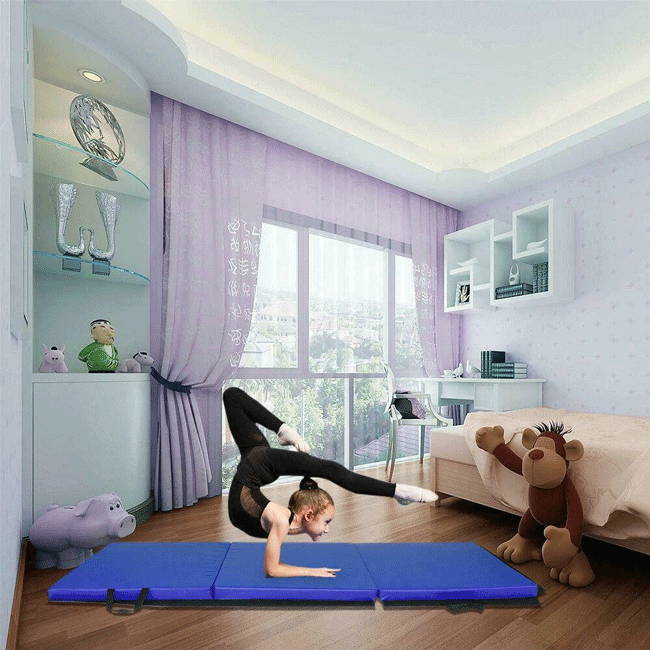 Looks very nice and appears to be well made. Very firm, yet very light; easy to store with convenient handles.
Ray B.
Loved this mat so much I bought three! I will use for under my sons bed, for play and kids sleeping over.
Rita E.
This is a really nice exercise mat. I love that it's 2" thick, unlike my other mat which is thinner and not as comfortable.
Rachel B.

FREQUENTLY ASKED QUESTIONS
Can this mat be used as a step to exercise on?
A: Yes, once folded it can be used as a 6 inch step.
Can multiple mats be combine together?
A: Yes, it has velcro straps on the bottom so you can attach multiple mat together.
Would this be comfortable for sleeping on the floor?
A: The mat is 6 feet long and can be put together with other mats to form a nice resting area.
Does it come with any kind of warranty?
A: SAKSBY offers a 30-day money back guarantee on all products sold on SAKSBY.com. In addition, there is a one year manufacture warranty.