The compact and small size of the vibration plate exercise machine makes it easy to store and save space while not in use.
Let your friends and family experience at full body workout at the luxury of their own homes and without needing to go to a gym.
This vibration platform required zero assembly and is ready for use right out of the box. Simply select the desired mode and off you go.
With only 10 minutes a day on this vibration machine, you could experience up to an hour of intense exercise. This not only saves you time but it also applies less stress to your joints and muscles than traditional exercises.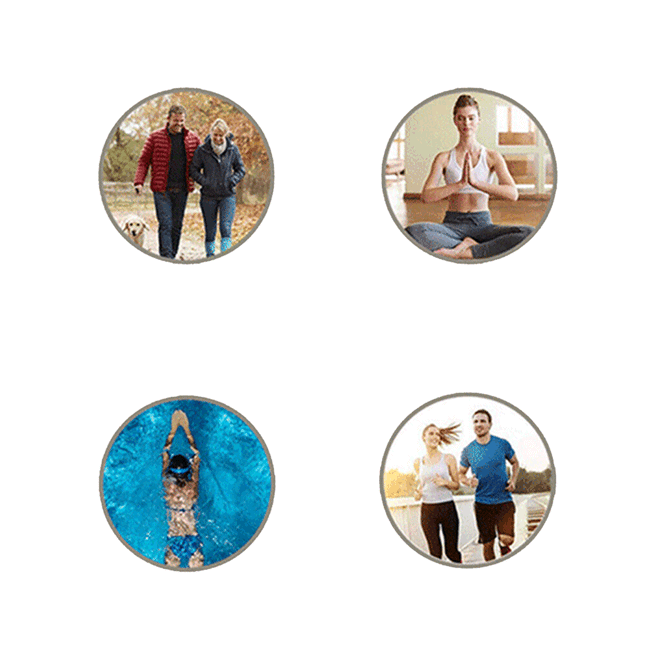 Equipped with a remote controller, removable resistance bands and 10 preset modes, this vibration plate is extremely easy to use and grants you the flexibility of changing the intensity while you exercise.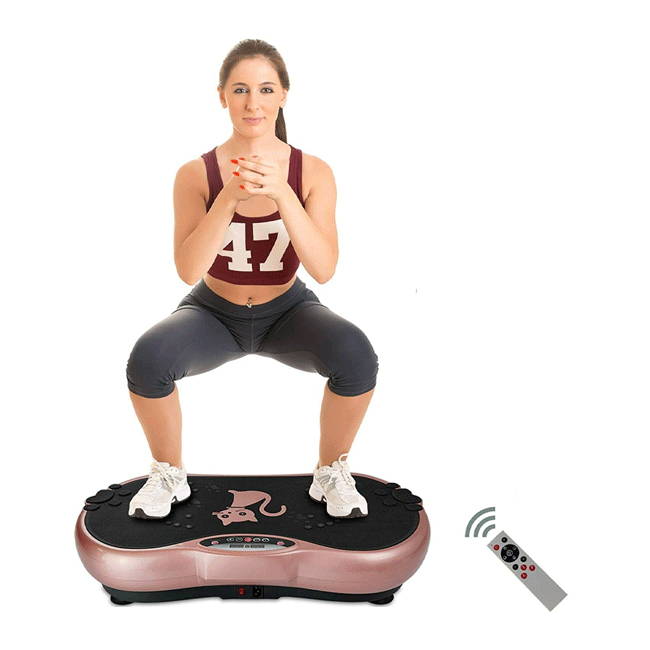 I have never seen a product like this and I really love the concept! It definitely keeps you more focused and in-tune with the exercise you're doing.
Eleanor L.
I am a young retired athlete and got this plate to aid me in my physical recovery as well as weight loss journey. After only 6 weeks, I have lost 20 pounds!
Stacey B.
This is an amazing purchase. I made this purchase after experiencing using a platform in a weight loss clinic. By far this platform is better then the one I used.
Daina A.

FREQUENTLY ASKED QUESTIONS
Does this unit come with a remote controller?
A: Yes, it comes with a remote controller that allows you to set the vibration speed and intensity.
What is the maximum capacity?
Is this machine suitable for both men & women?
A: Yes, it can be used by both men and women of all ages.
Does it come with any kind of warranty?
A: SAKSBY offers a 30-day money back guarantee on all products sold on SAKSBY.com. In addition, there is a one year manufacture warranty.