This handheld chainsaw can be used at anywhere home or outside.
Have it running in seconds and start cutting through logs of wood.
Gift this mini wood cutter to friends and help them save time.
This cordless electric chainsaw is extremely easy to use and will save you hours of cutting and chopping. It features a heavy-duty chain that could cut through almost anything, making the best mini chainsaw on the market.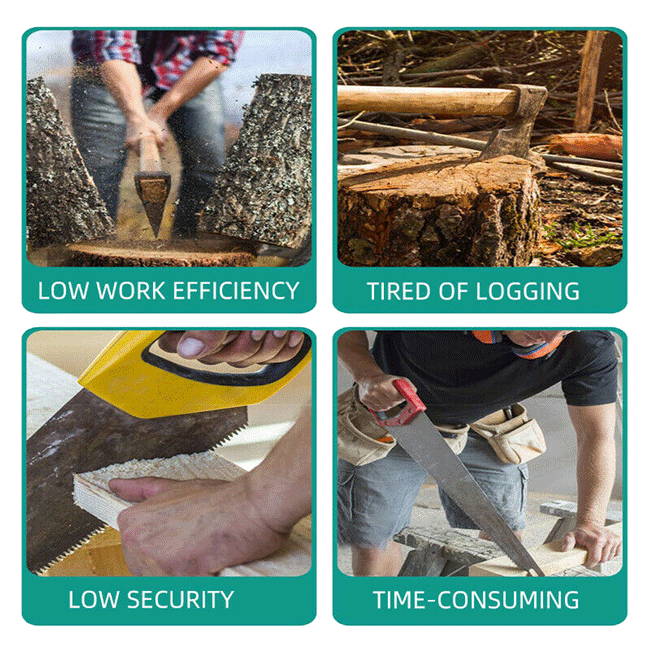 Weighing only 1.5 lbs, this small electric chainsaw is suitable for men and women of all ages. It is extremely compact in size, making it easy to carry and store when not being used.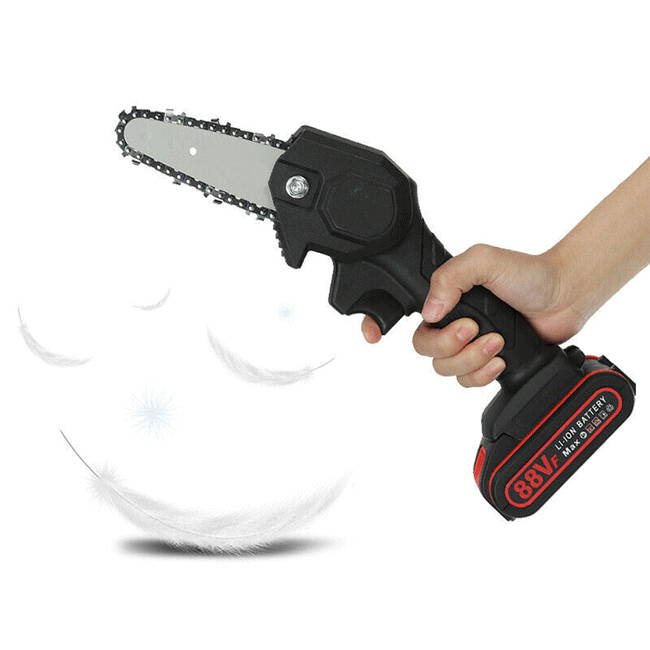 FREQUENTLY ASKED QUESTIONS
What could this small chainsaw be used for?
A: Cutting logs, pruning trees & branches.
Does this require any assembly?
A: Yes, minor assembly is required.
How long will the battery last when charged?
A: A single charge could last up to 1.5 hours of use.
Does it come with any warranty?
A: This product is eligible for a 30-day money back guarantee. In addition, you may purchase our extended warranty for additional protection.