Use this jumping trampoline anywhere at home or on your lawn.
The heavy duty trampoline comes with everything you need.
Gift this to friends and share the fun of bouncing while shooting hoops.
Standing tall above the ground, this little kids trampolines is suitable for children of all ages and can support up to 110 lbs of weight. This way, you can let your loved ones bounce all day long without needing to worry it breaking.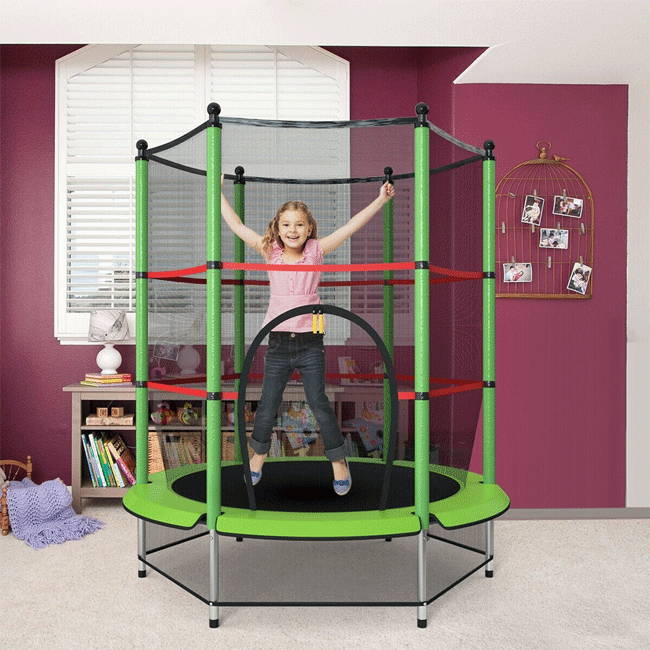 Whether you place this mini trampoline indoors or outdoors, it's a perfect fit. The toddler trampoline is extremely lightweight and can be mobilized anywhere without much disassembly on your end.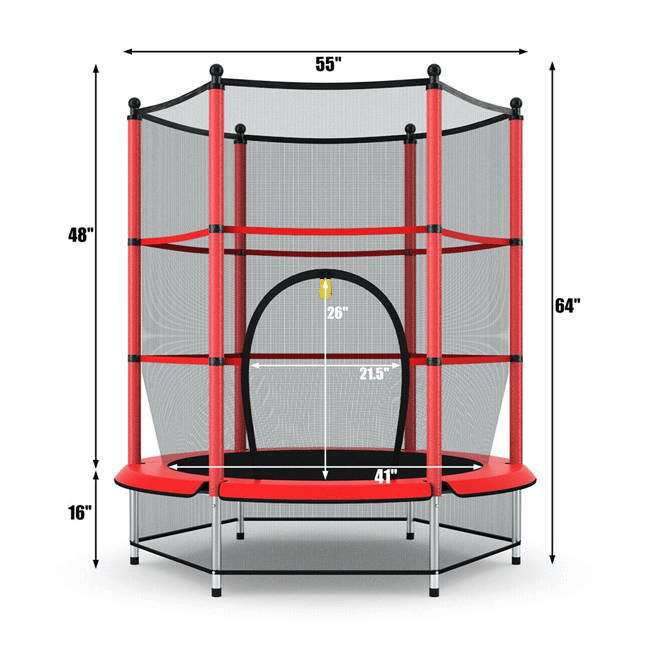 FREQUENTLY ASKED QUESTIONS
How many children could this trampoline support?
A: It could support between 1-2 kids at a time.
Does this require any assembly?
A: Yes, assembly is required.
What is the weight limit of the outdoor trampoline?
A: It can support up to 110 lbs.
Does it come with any warranty?
A: This product is eligible for a 90-day money back guarantee. In addition, you may purchase our extended warranty for additional protection.