This bread making machine is great for both home and office use.
With 12 built-in programs to, no type of bread is too difficult to make.
Gift this and share the fun of bread making with different recipes.
This bread making machine is equipped with a large tub that is capable of making 2 pound loaves of bread that can serve between 4-6 people with extreme ease. This way, you will never need to worry about running out of bread.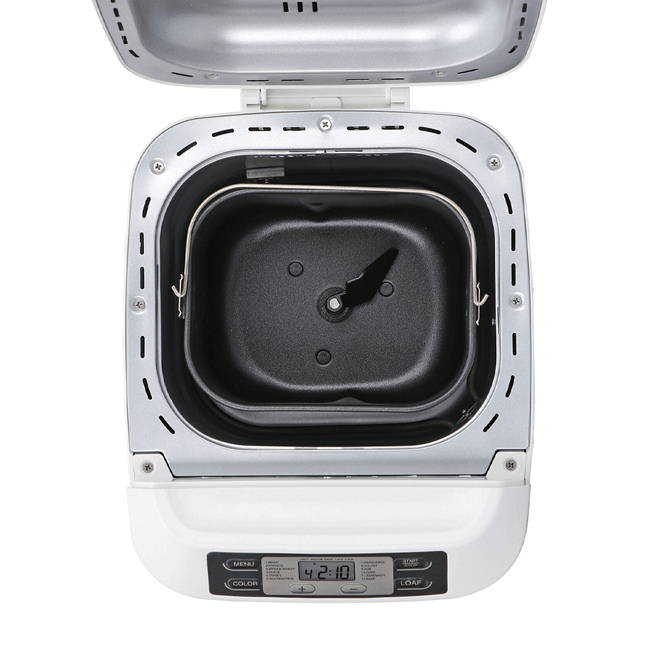 Making professional-grade bread has never been easier with the help of this fully automatic bread maker. Its built-in recipes makes it extremely easy for someone who has never made bread before.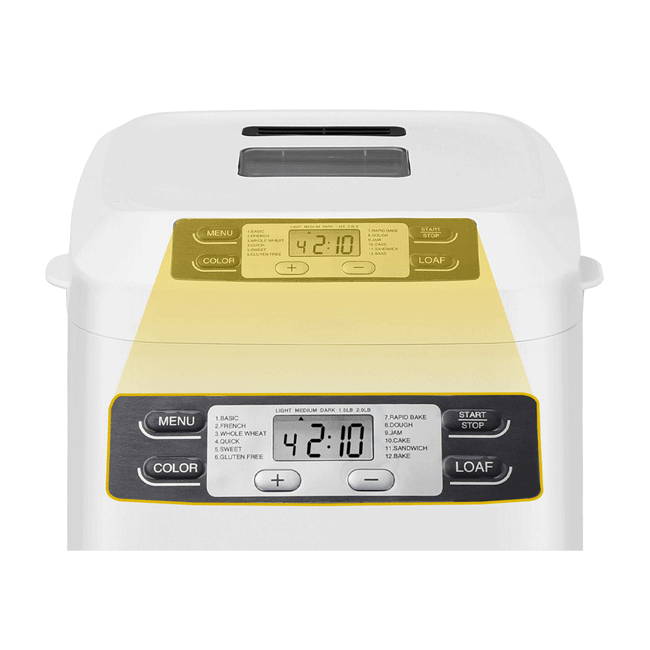 This bread machine offers a variety of delicious recipes ranging from the making of bread to cakes, jams and much more. That way, you will never run out of options and will have endless opportunities to experiment.
FREQUENTLY ASKED QUESTIONS
What kind of material is the inner pan made of?
A: It is made of non-stick stainless steel with a high temperature premium coating.
Does this require any assembly?
A: No, it comes assembled.
What are the different programmable settings?
A: There is a setting for Basic bread, Gluten-free, French, Sweet, Whole Wheat, Quick Bread, Dough, Kneading, Jam, Yogurt, Bake, etc.
Does it come with any warranty?
A: This product is back by a 30-day money back guarantee. In addition, you may purchase our extended warranty for additional coverage.