The compact design makes it suitable for use anywhere indoors.
This conical beer fermenter is easy to operate, assemble and clean.
Gift this brewing fermenter to friends and share the fun of fermenting.
When compared to traditional fermentation buckets, this one features a large 7 gallon interior that provides sufficient storage space and allows you to fermentate your beverages in bulk and, instead of, in small volumes at a time.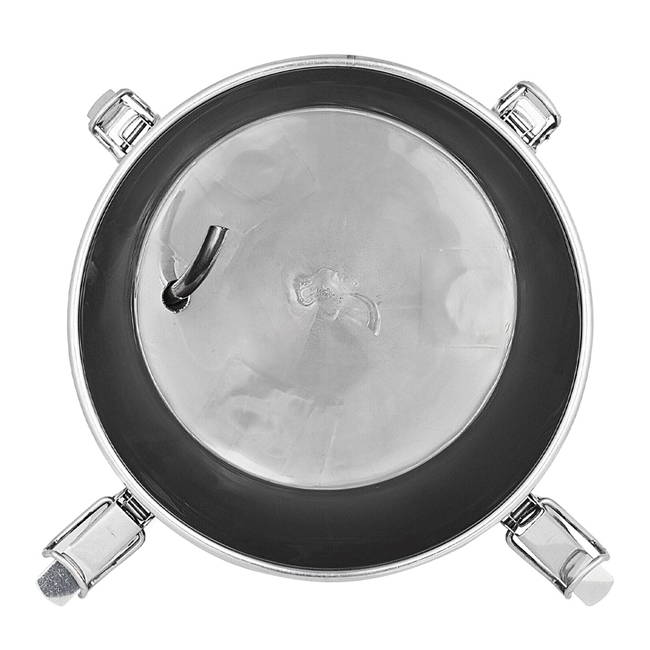 Standing 22" above the ground, this alcohol fermenter is resistant against corrosion, alkali and oxidation. It features a conical bottom that accumulates and fermentates sediments and, thereby, accelerating the fermentation process.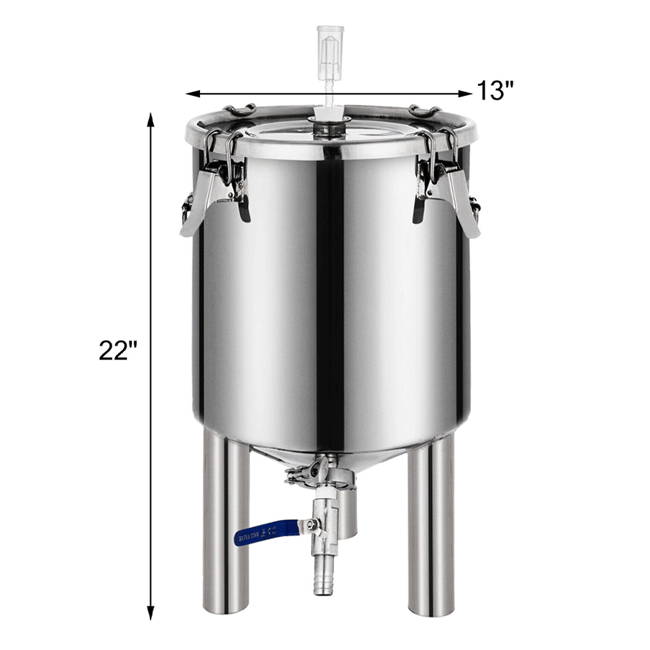 FREQUENTLY ASKED QUESTIONS
What is this conical fermentation bucket used for?
A: It is widely used in beverages, chemical, food, dairy, condiment, brewing and other industries to promote fermentation.
Does this require any assembly?
A: Yes, minor assembly is required.
What is the fermentation brewing bucket made of?
A: Industrial graded 304 stainless steel.
Does it come with any warranty?
A: This product is back by a 30-day money back guarantee and a 1 year manufacture warranty. In addition, you may also purchase our extended warranty for greater coverage.