The large wheels make this grill great for home and park use.
Heat up your food in minutes and start smoking away your meat.
Gift this smoker to friends and enjoy the fun of outdoor cooking.
This BBQ smoker comes with everything you need to get a nice fire going. It uses charcoal as the fuel source, thereby, saving you the hassle of needing to purchase a propane tank and allowing you to cooking anywhere and at anytime.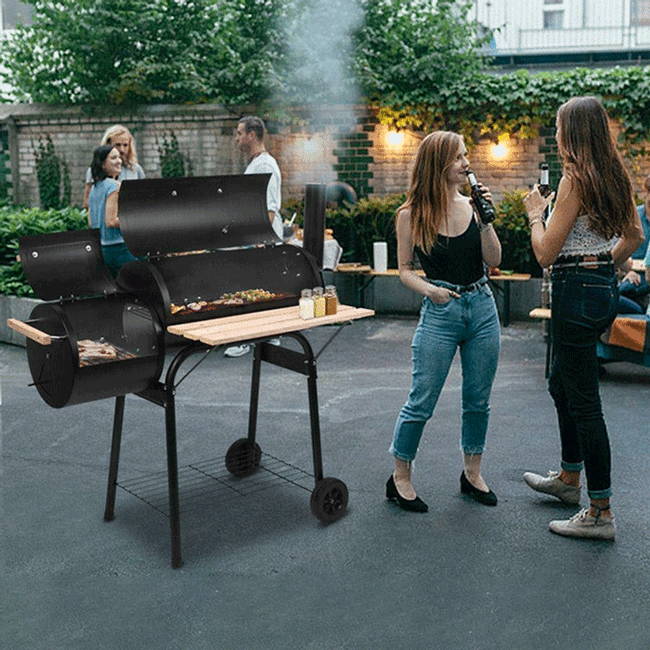 The side smoker is connected directly to the main chamber to allow for faster heat up and reduced cooking time. This unique bridge enables the smoke to escape directly from the smokestack and prevents the smoke from getting on your clothes.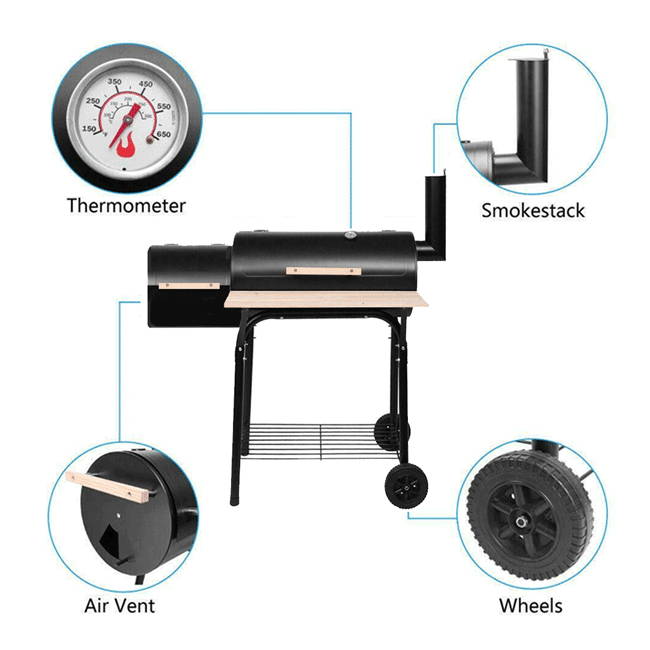 FREQUENTLY ASKED QUESTIONS
Could you burn hardwood in the smoker?
A: No, it is designed for only charcoal.
Does this require any assembly?
A: Yes, minor assembly is required.
What is the max. supported temperature?
A: The material can support up to 500°F.
Does it come with any warranty?
A: This product is eligible for a 30-day money back guarantee. In addition, you may purchase our extended warranty for additional protection.