Use this water dispenser anywhere at home or in the office.
The dispenser comes assembled and ready for operation.
Gift this to friends and help them stay hydrated all summer long.
Standing tall above the ground, this automatic water dispenser machine is easy to operate and saves you and your guests from needing to kneel or bend over in order to fill up the cups while standing.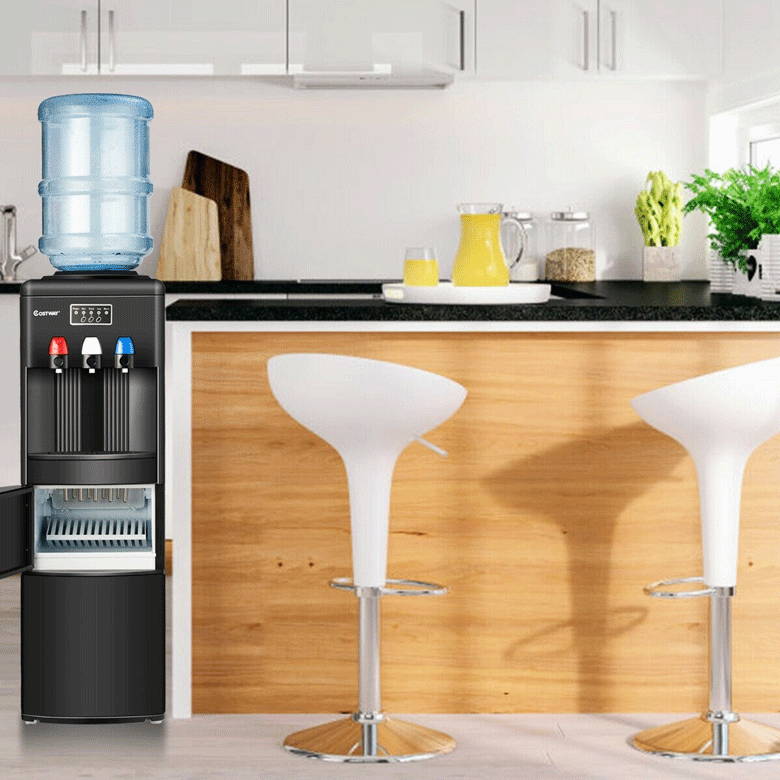 Whether you enjoy drinking cold, warm or hot water, the self cleaning water dispenser allows you to fill your cups instantaneously with the temperature of water that suites you most.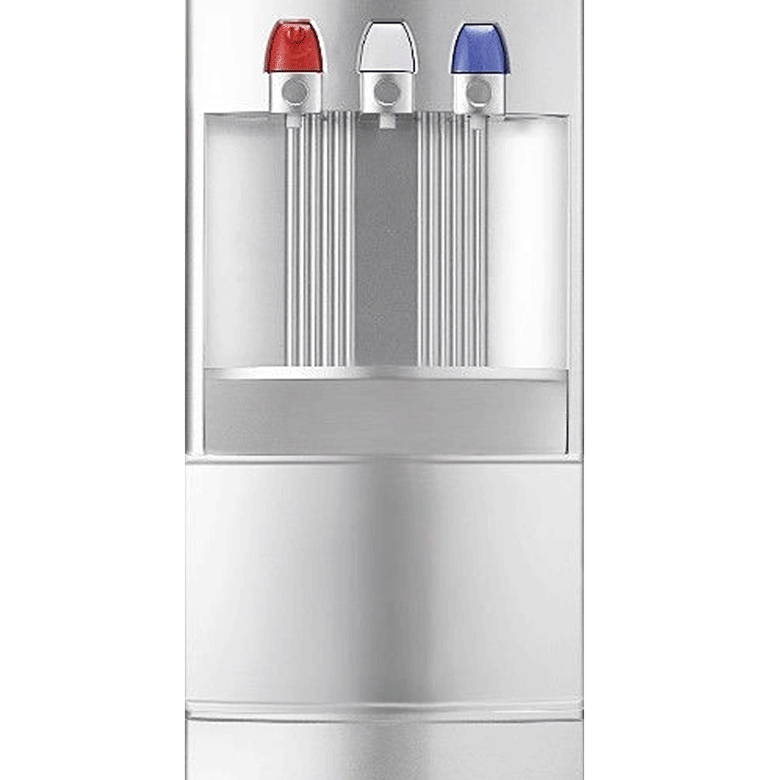 FREQUENTLY ASKED QUESTIONS
How many ice cubes can be made at a time?
A: it can be up to 9 bullet ice cubes at a time.
Does this require any assembly?
A: No, it comes assembled.
Is the machine equipped with a safety lock?
A: Yes, it is equipped with a child safety lock on the hot water spout.
Does it come with any warranty?
A: SAKSBY offers a 30-day money back guarantee on all products sold on SAKSBY.com. In addition, you may purchase our extended warranty.