Use this standup walker anywhere at home or in the public.
It comes assembled with everything you need to start walking.
Gift this to someone who needs a hand walking by themselves.
This upright walker features a set of padded armrests and brake handles that offer you both comfort and complete control when travelling on flat, sloped or rough surfaces. This way, everything is symmetrical and prevents the walker from tipping over.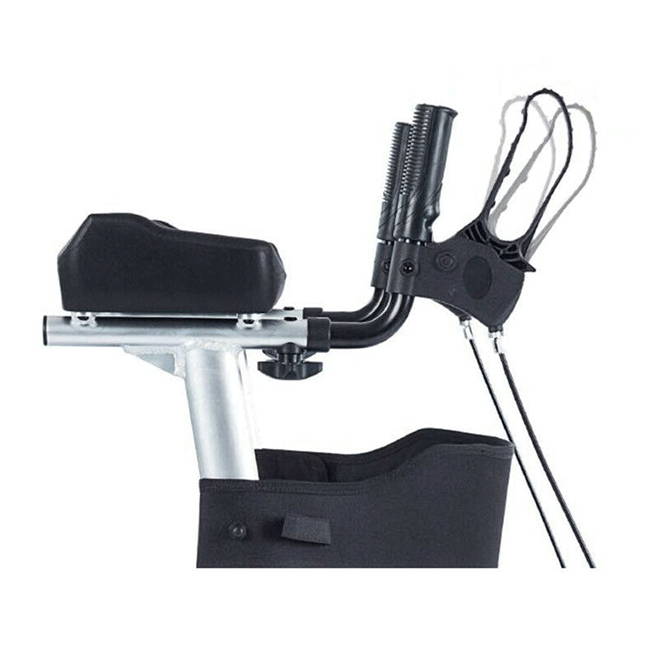 Whether you are travelling on grassy or rocky terrain, the standing walker is extremely easy to control and allows you to push through the different surface conditions without much effort.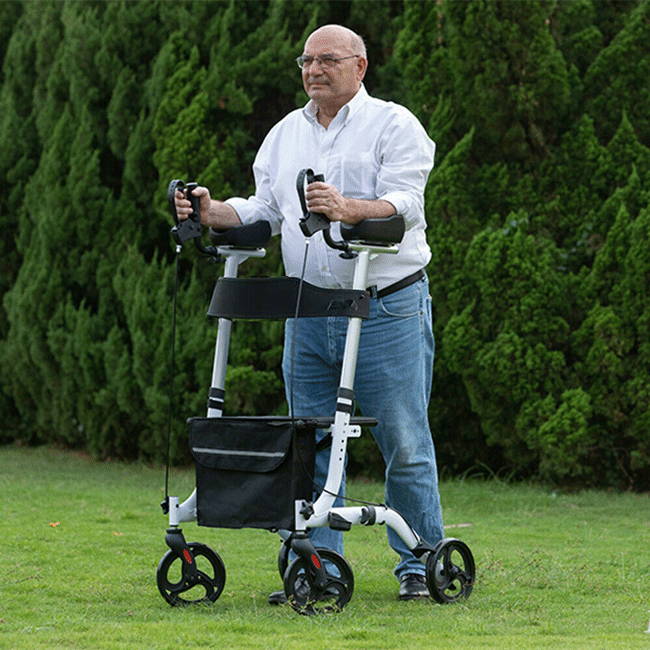 When not in use, the walker can be folded up and put it into storage or for easier transport between locations. It is extremely lightweight and, unlike traditional walkers, can be setup within minutes without any assistance.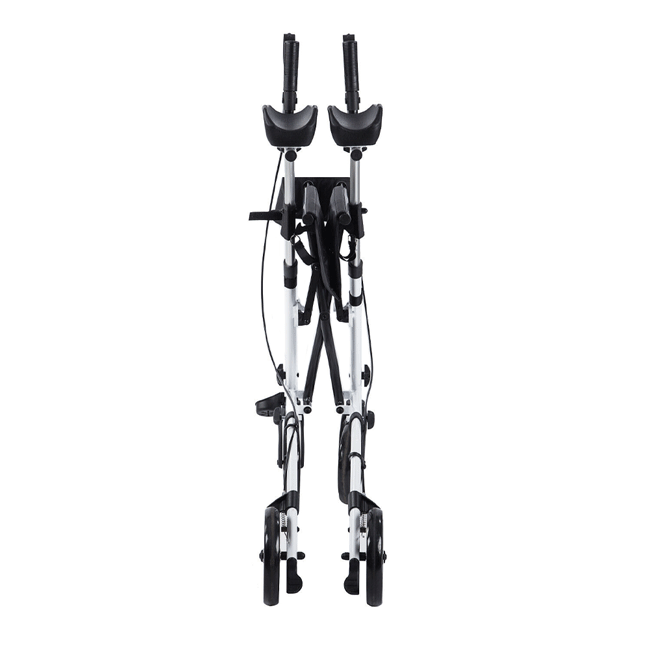 FREQUENTLY ASKED QUESTIONS
What are the dimensions of this upright walker?
A: 18.0" (L) x 10.0" (D) x 22.0" (H).
Does this require any assembly?
A: Yes, minor assembly is required.
What is the max. weight capacity of this walker?
Does it come with any warranty?
A: SAKSBY offers a 30-day money back guarantee on all products sold on SAKSBY.com. In addition, you may purchase our extended warranty.